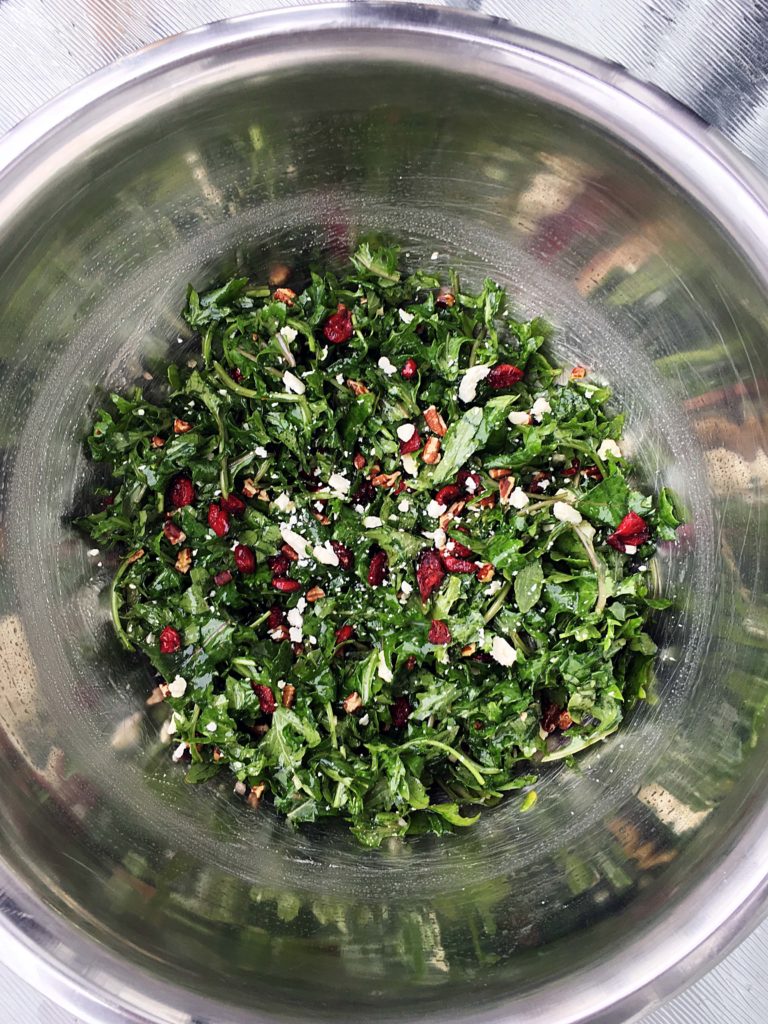 Here is the latest salad in my "5 weeks until Spring break, stop eating cookies" saga.  I'll tell you, five years ago it was MUCH easier to lose weight.  Why must I measure and fight for every ounce now?!  Regardless, this is no sad salad. There's lots of texture and flavor in this kale salad with feta, pecans and cranberries.
For my dressing I chopped up a small section of shallot and used some flavored vinegar and olive oil.  Apple cider vinegar and good ol' olive oil will be just fine!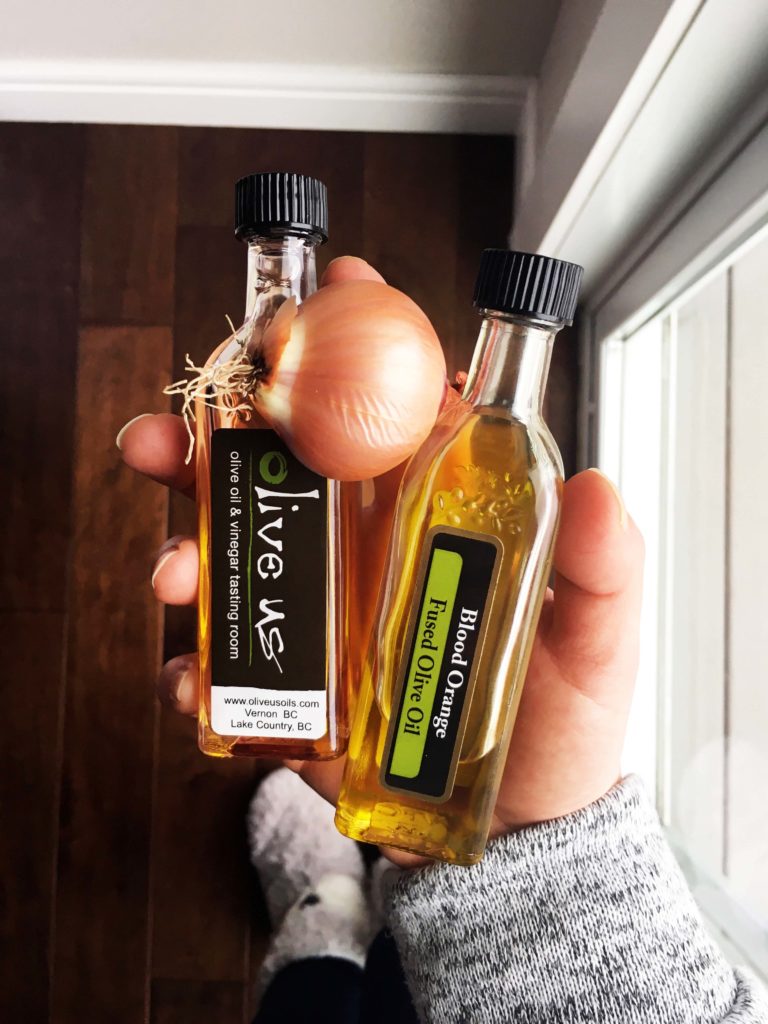 Toasting the pecans, always a good idea.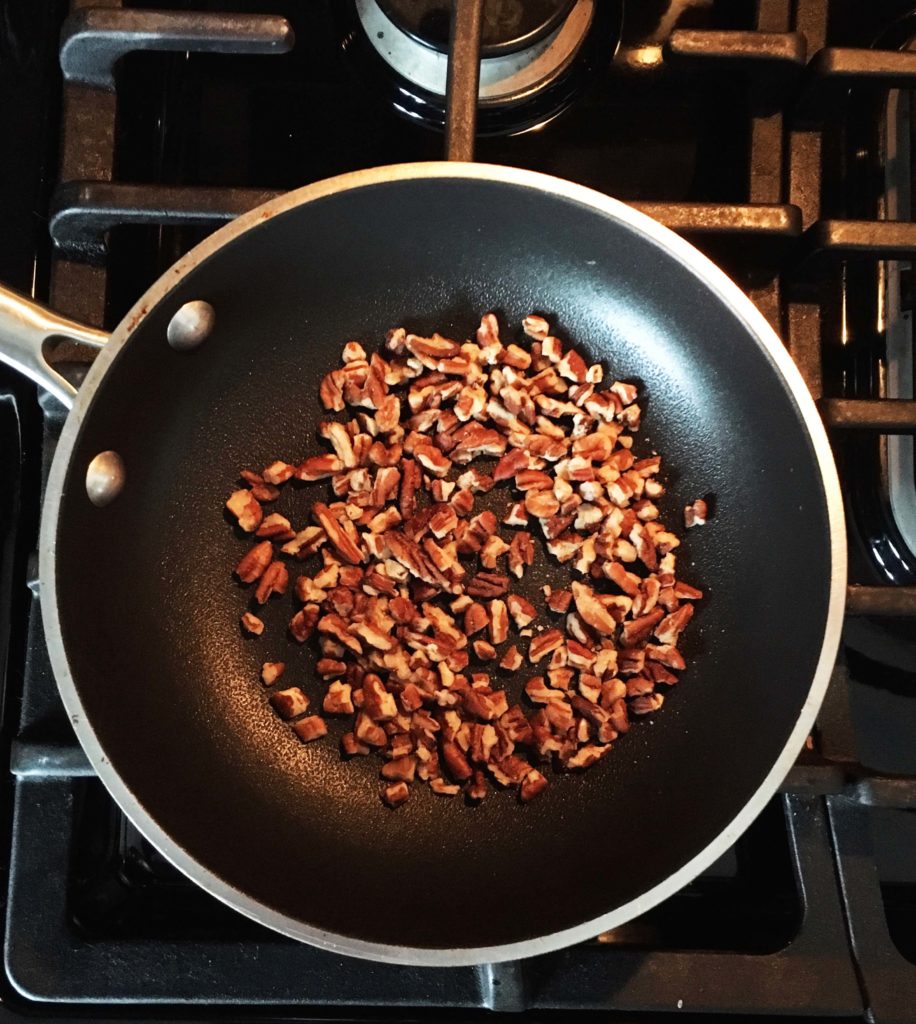 This salad comes together quickly when you use pre washed kale.  I roll no other way!