Tropical Lemon Cheesecake Bars start with a graham and coconut crust.  The cheesecake layer is light and bright with meyer lemon juice and zest!
Three years old, that's how old this little food blog is.  Since then, I've made a lot of food, gained some weight and started working with great companies!  I've also met (but not in person) fellow food bloggers via Instagram, Facebook and Twitter so it's been a great few years!
To celebrate I made these Tropical Lemon Cheesecake Bars.  It's also because I've been cutting back on calories, working out and still gaining weight?!?  So I'm just going to eat this cheesecake, swear at my scale then get back to my sad diet type food in a few days.  I'm sure it's just a fun little trick my body is playing to annoy me.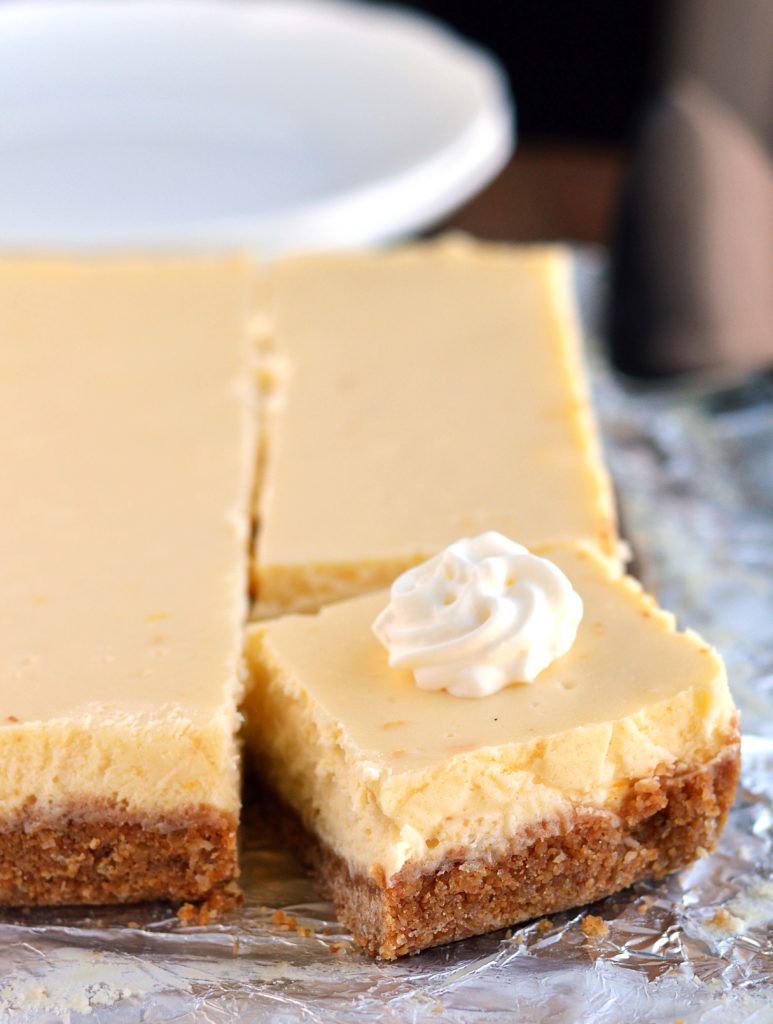 I used meyer lemons for these cheesecake bars but small regular lemons will be just fine too.  Cheesecake bars are my go-to, they're so easy!  These ones set up like a dream.  Nice and creamy but firm enough so they cut like a dream!
Thanks for checking in from time to time, sharing my recipes and leaving the nicest comments!  I sure appreciate it!
Angie