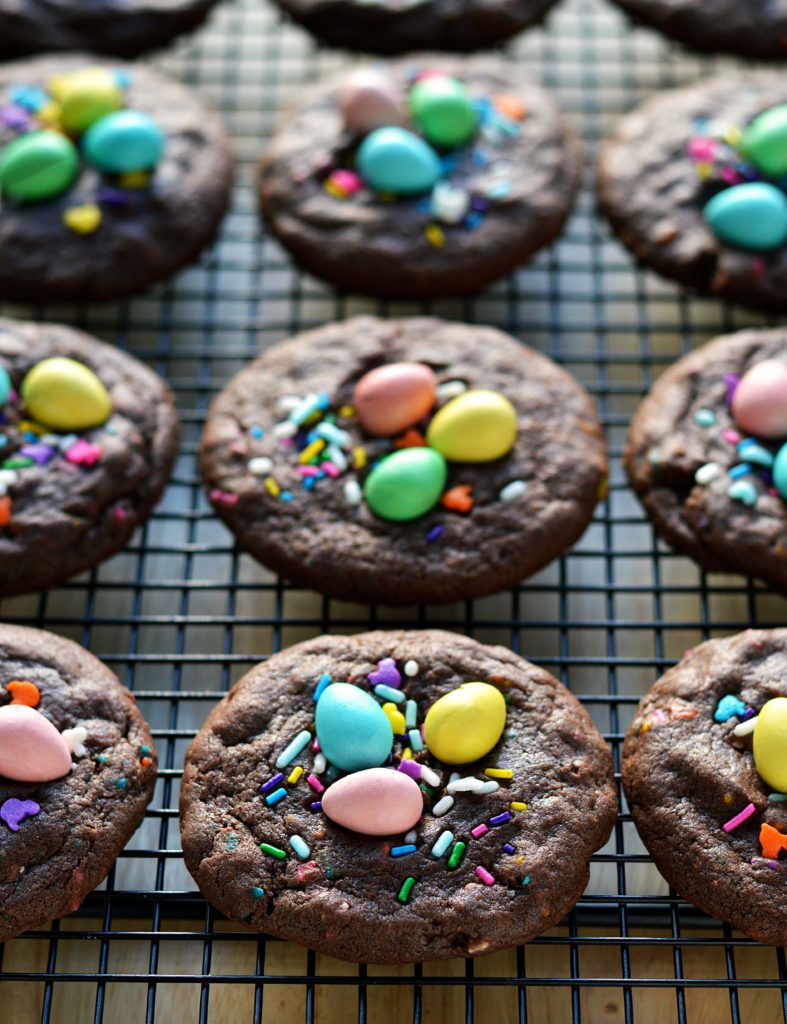 It's good to be back!  My family and I were spring breaking in Las Vegas and it took me over a week to get back to routine.  So much laundry!  I'm still looking at a bit of snow in my front yard, but the warm sun and wind should take care of it in short order!  Easter is only a few weeks away and we don't want to be egg hunting in rubber boots!
Easter sprinkle cookies are a revamped version of my valentine sprinkle cookies.  I admit here that I don't even really like sprinkles.  But fear not, these sprinkles melt right into the super soft cookie.  Of course I had to top them with mini eggs!  What's an Easter chocolate binge without them?  I think if mini eggs were foil wrapped I'd have a better chance of not shooting them back like a tequila shot.  Evil little things!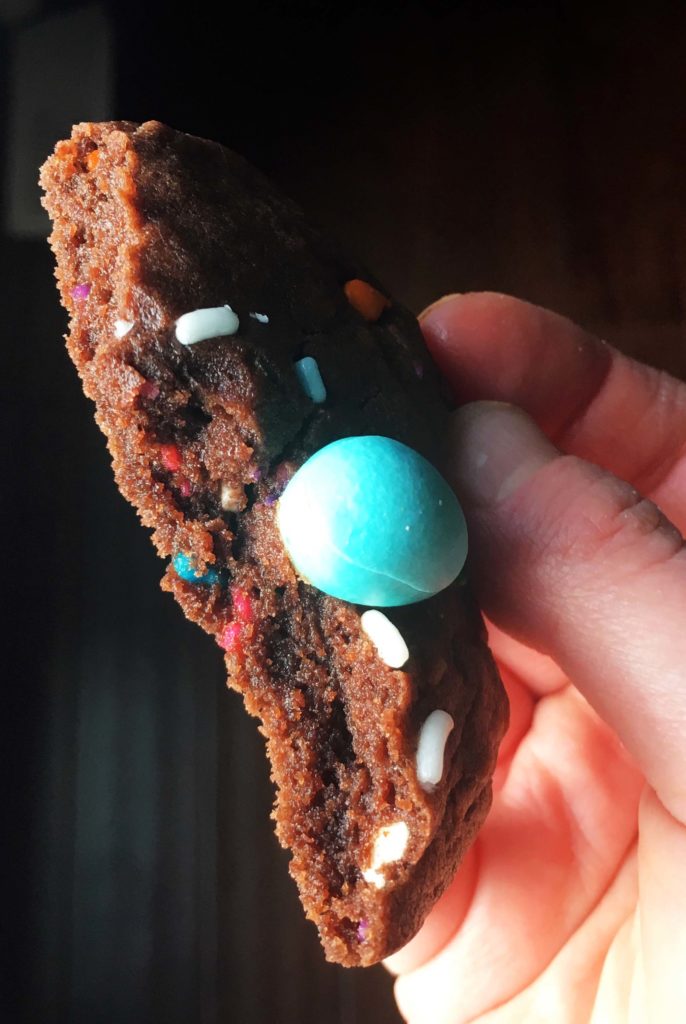 The cookies are really easy, one bowl, mix mix.  You do need to chill them in the fridge before baking so allow some extra time.  Top them with colorful sprinkles and a few mini eggs and they're perfect for Easter!