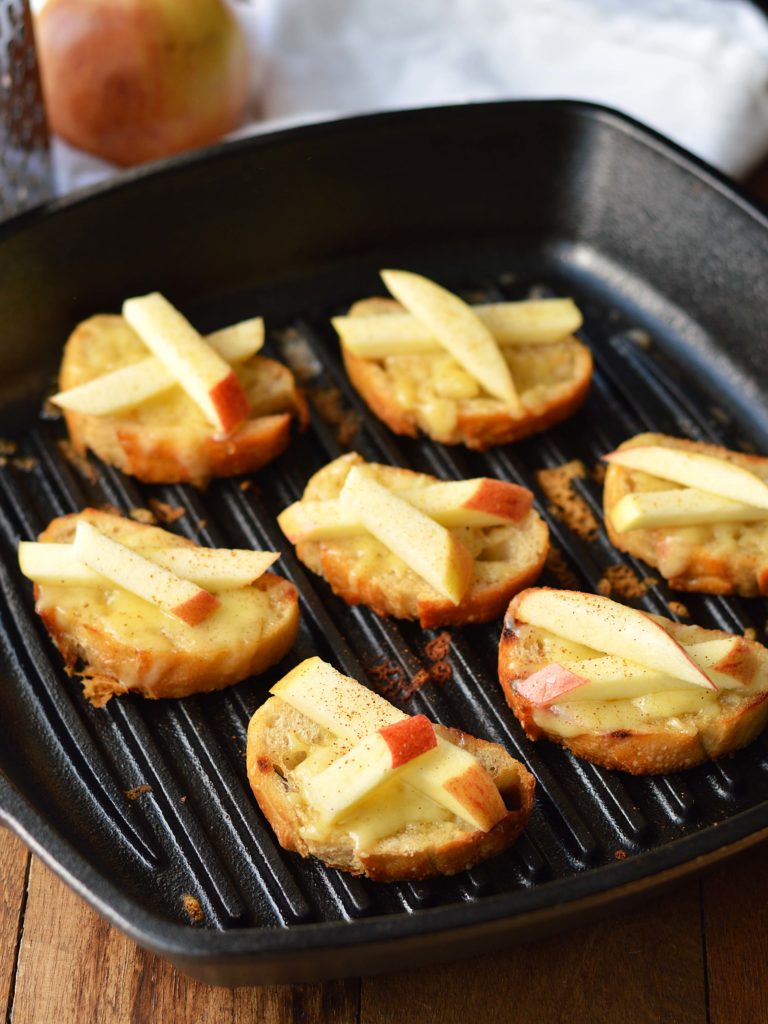 Somebody pinch me!  I'm so excited to be partnering with Dairy Farmers of Canada. Each month I'll be receiving a box that showcases the cheese of the month.  I really don't think mail can get much better than cheese delivery!  Canada produces a number of award winning cheeses that I can't wait to share each month. I'm looking forward to discovering all that Canadian cheese makers have to offer!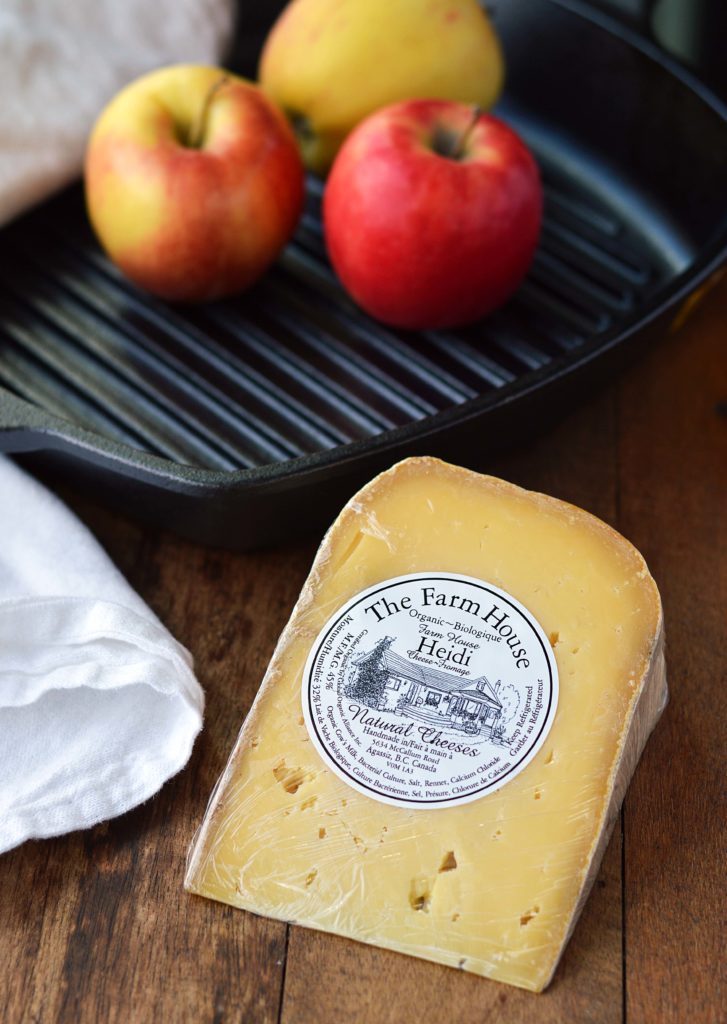 This month, the cheese I received was Heidi from The Farm House Natural Cheeses, located in Agassiz, BC.  Not too far from where we vacation yearly. How convenient! The cheese is an aged, firm cheese that I found shredded easily and melted perfectly on these mini grilled cheese with apples and cinnamon.  They're a super quick after school snack that my kids devoured!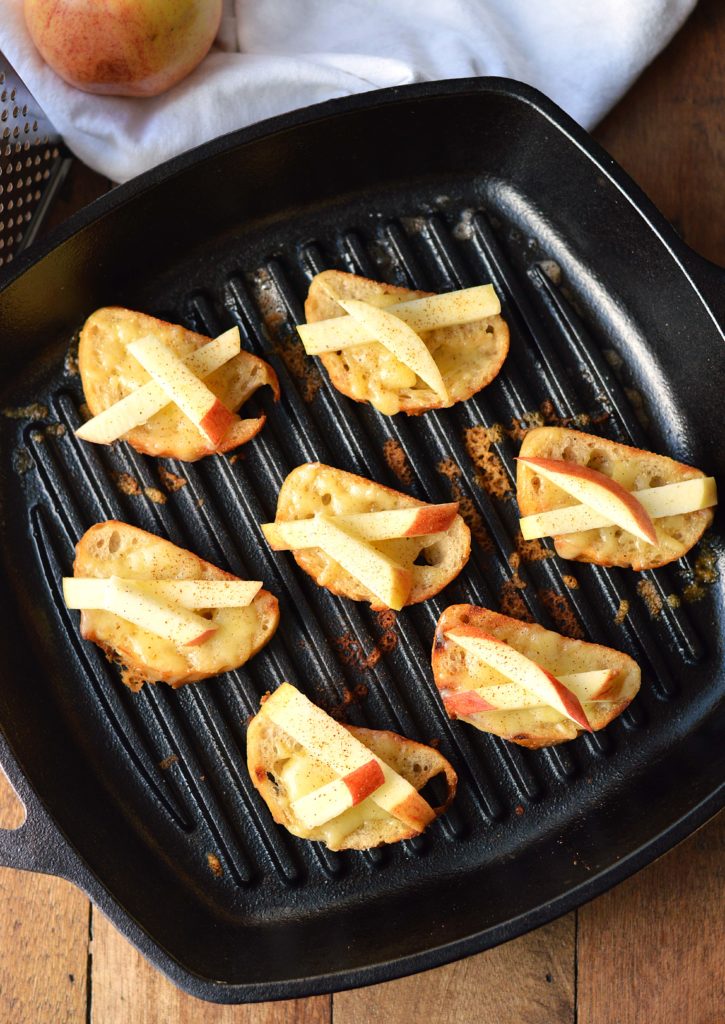 The little open faced grilled cheese could not be any easier to make.  If you find yourself with a shortness of time, you'll love the method I used. I simply melted some butter directly into a grill pan and placed slices of baguette right on top.  A quick flip, some shredded Heidi, a slice of apple and pinch of cinnamon was all it took to make everyone happy!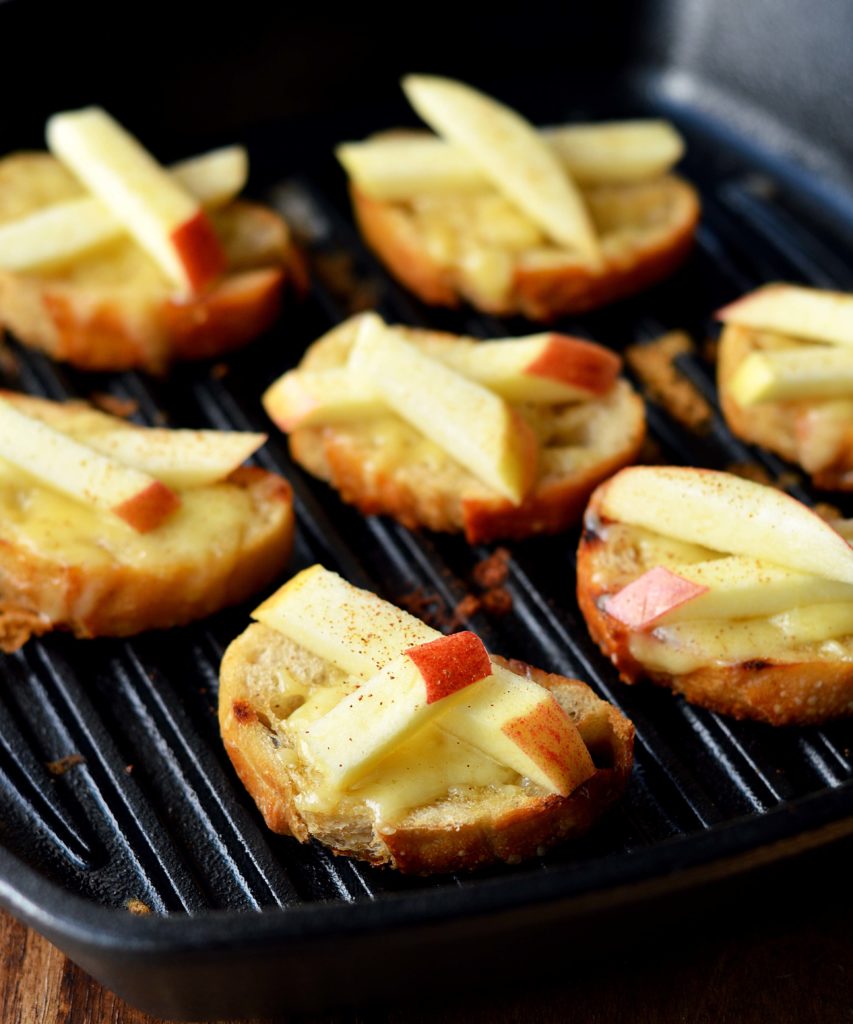 This post was sponsored by Dairy Farmers of Canada.  I have been compensated however opinions and photos are my own.