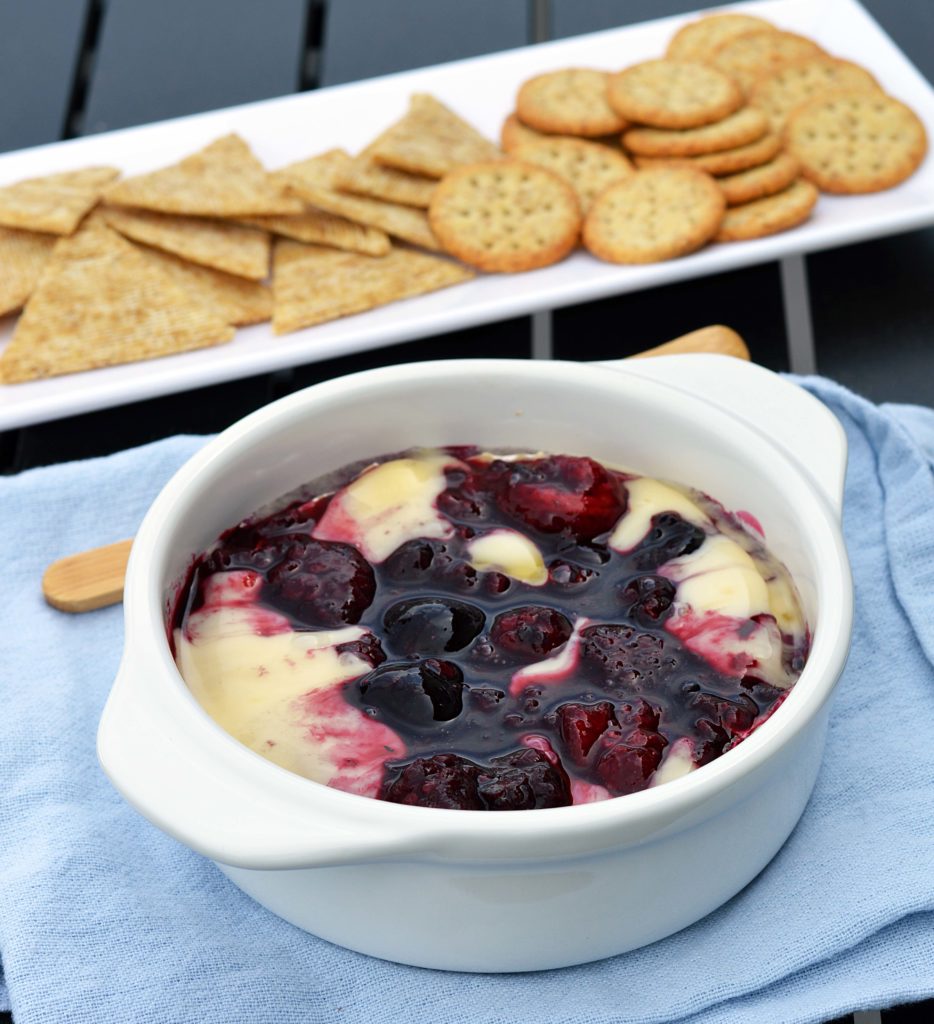 It is officially warm weather season and I'm back with another cheesy recipe! Each month I receive a shipment from Dairy Farmers of Canada that showcases a cheese of the month. Canada produces a number of award winning cheeses that I have been so honoured to share with you. I've been having so much fun discovering all that Canadian cheese makers have to offer!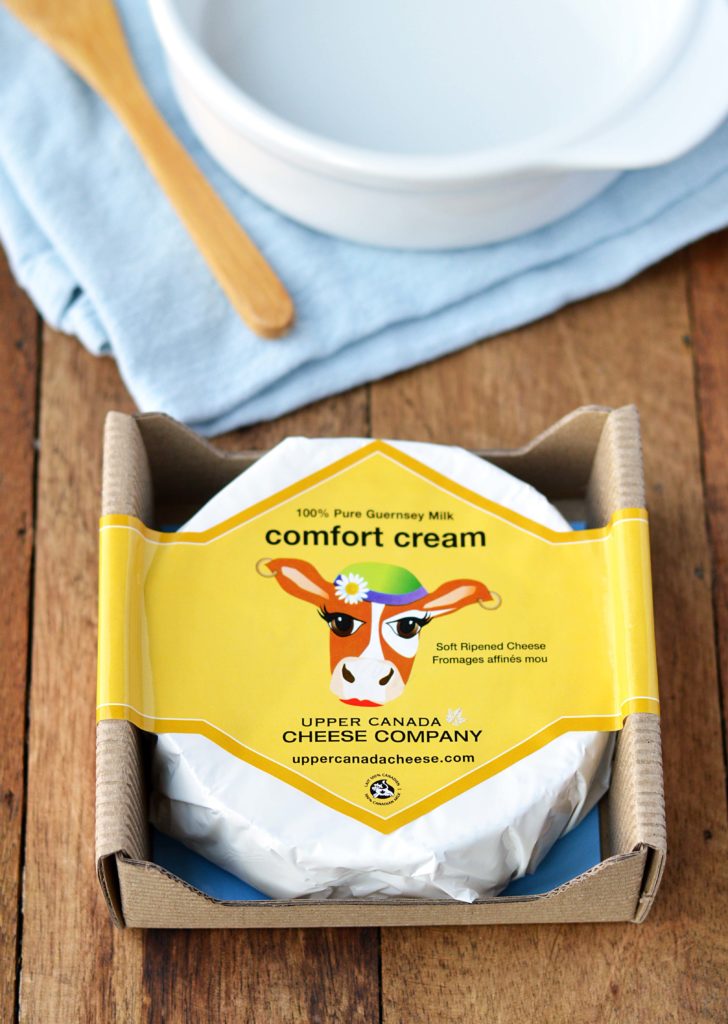 This month, the cheese I received was Canadian Camembert – Comfort Cream from Upper Canada Cheese Company, located in beautiful Niagara Wine Country in Jordan Station, Ontario.  The cheese is made using fresh Guernsey milk, a rare prized breed of dairy cow. This small cheese company follows minimal food processing to ensure they produce the purest cheese possible. Comfort Cream is a soft, creamy cheese with a delicious tangy flavour. It baked perfectly with some Cointreau soaked berries. We spent a sunny evening out on the patio enjoying our luscious snack while admiring all the berries and herbs I have growing. Ahh summer, we love you!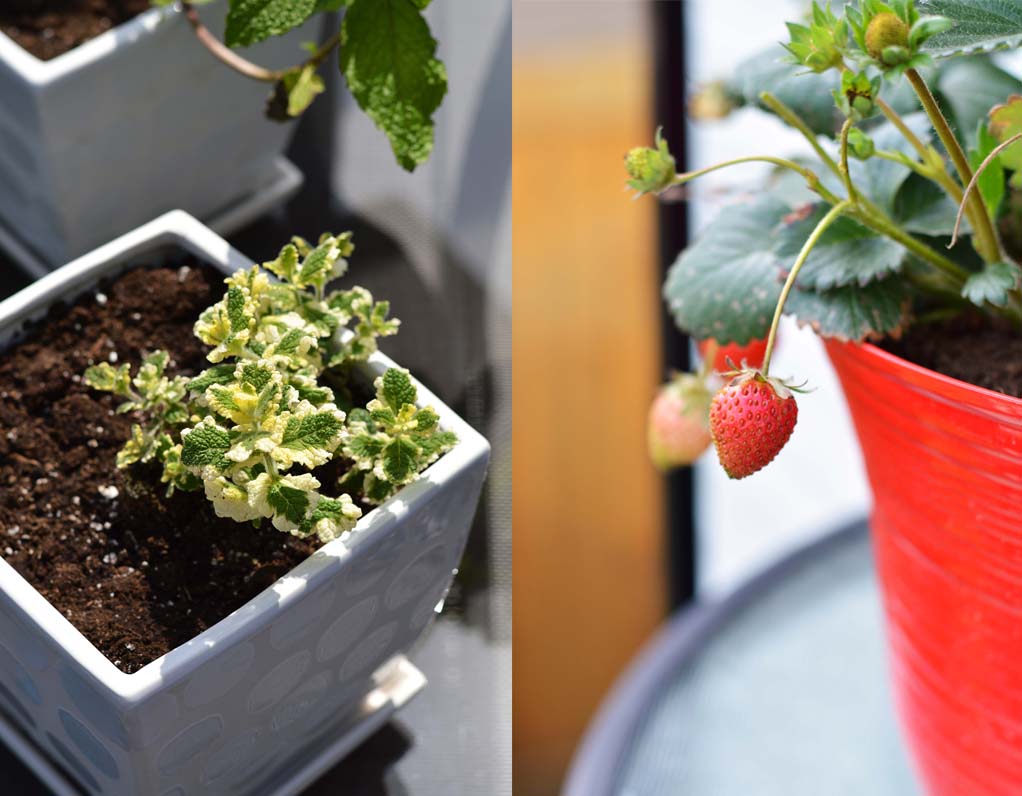 The baked camembert with boozy berries is so easy to make. Exactly the type of recipe I'm looking for these days. Just a few ingredients and 15 minutes later, you're done. Simply cut the top rind off the cheese and bake it for 10 minutes while you whip up the berry mixture. Then serve with an assortment of crackers and bread. It's perfect for a leisurely summer evening.
This post was sponsored by Dairy Farmers of Canada.  I have been compensated, however opinions and photos are my own.