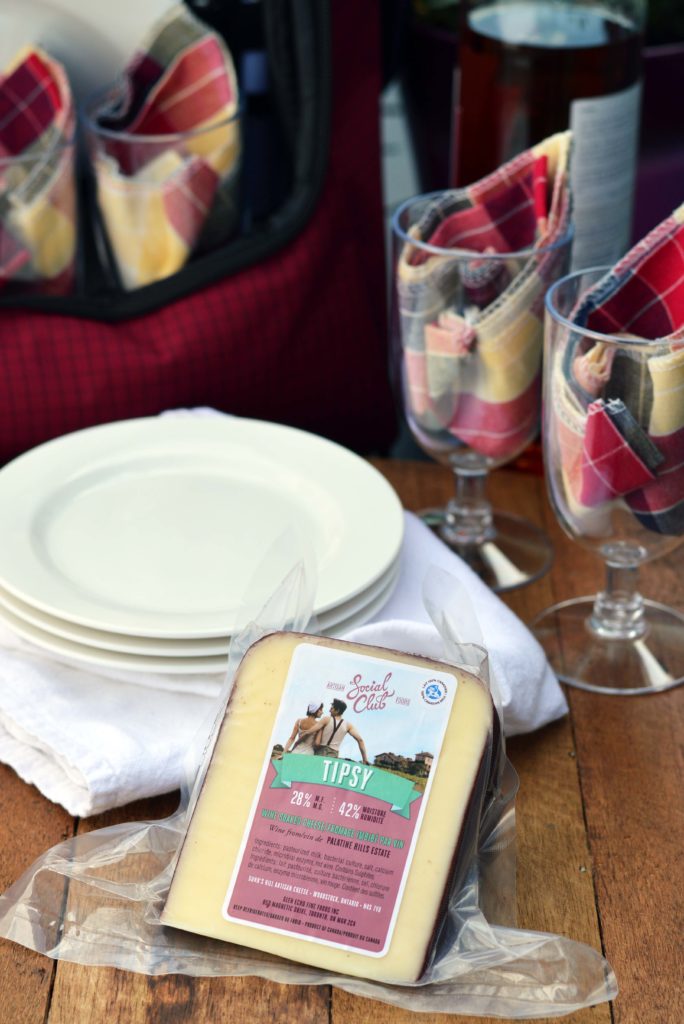 It's hard to believe we're already into July! We've been spending so much time outside on the patio and in the backyard this year. What a glorious warm weathered season we're having! This summer is even better because every month I've been receiving a shipment from Dairy Farmers of Canada that showcases a cheese of the month. The amount of diverse, quality cheese products Canadian cheese makers produce is outstanding!
This month, the cheese I received was Gunn's Hill's Tipsy. Gunn's Hill is a small artisan cheese plant located in the heart of the Dairy Capital of Canada, only minutes away from downtown Woodstock, Ontario. Right away I noticed the dark burgundy rind which surely meant it was soaked in wine! Palatine Hills Cabernet Merlot to be exact. The gorgeous coloured rind is edible and an obvious choice among wine lovers. Wine and cheese is such a classic pairing so to combine the two is an excellent idea! It's a mild and creamy cheese that gave me fun inspiration for our next picnic out on the patio. We spent a sunny evening enjoying the Tipsy cheese along with delicious wine soaked fruit. It's no wonder summer is my favourite season.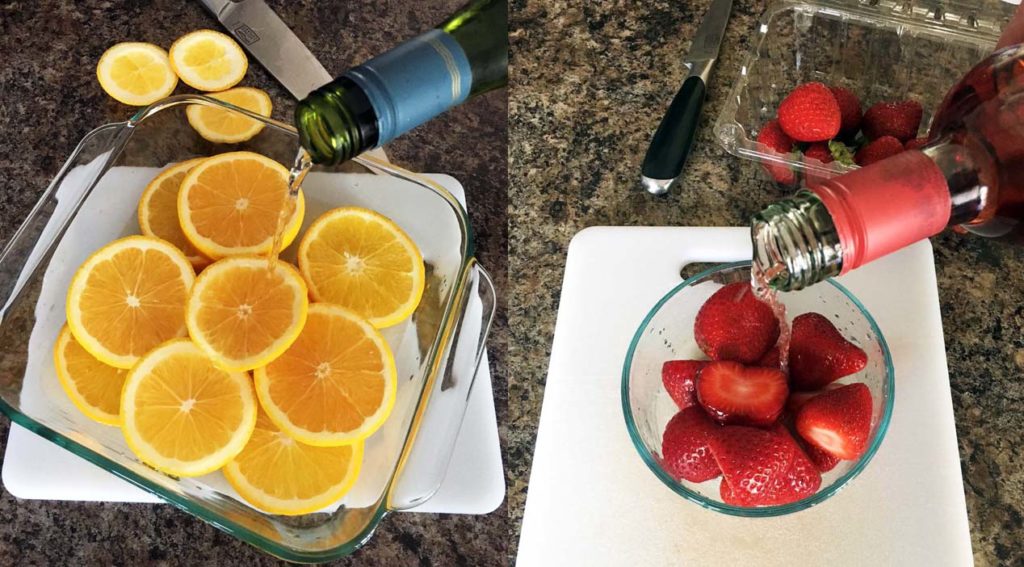 To soak the fruit you'll serve alongside Tipsy cheese, simply slice and pour your favourite wine over top. I chose strawberries with rosé and orange slices with a nice white wine. Let the fruit sit in the fridge and soak up the wine for at least an hour prior to serving. Just like cooking with wine, use one you enjoy drinking. This picnic platter is a sure start to a relaxing night in.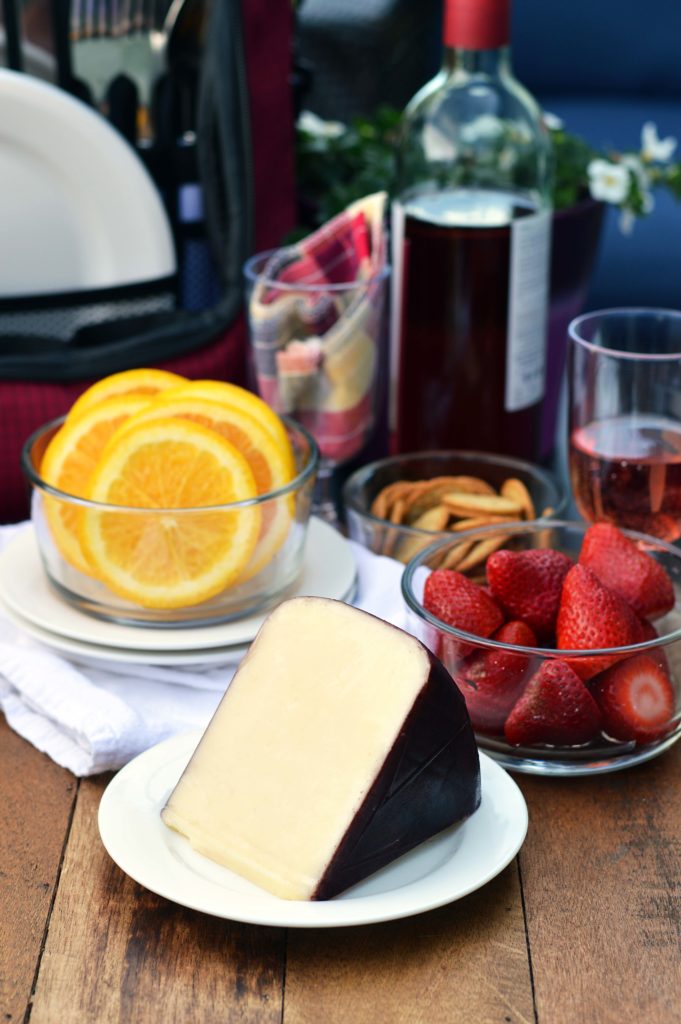 Next time you're out shopping, definitely look for this unique cheese or other types of quality Canadian cheese available at your local store.
This post was sponsored by Dairy Farmers of Canada.  I have been compensated, however opinions and photos are my own.