She who has 8 pounds of blueberries makes Blueberry Pie Overnight Oatmeal!  Among other things of course.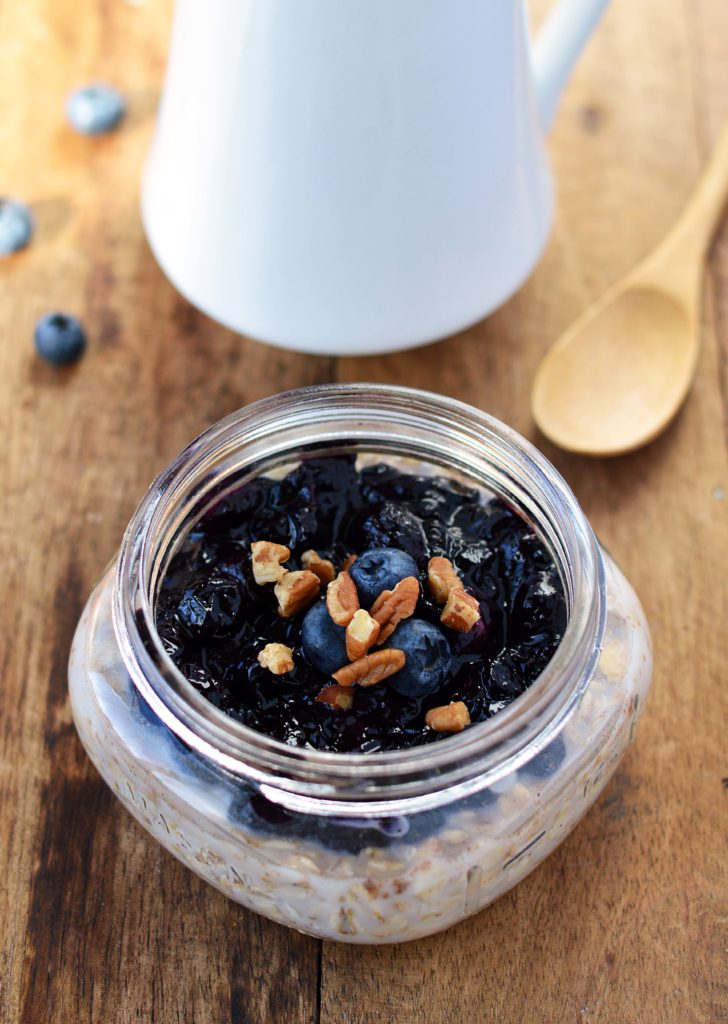 I was sitting on my patio thinking of ways to use up a shipment of blueberries I received when bam!  PIE!  Then I remembered I was supposed to start eating healthier (Hold on Friday, I'm coming for you)
I go back and forth all the time.  Should I care about these 10 pounds or just forget about it and eat whatever I want?  I'm leaning on caring about it right now so I'll put the pie on hold and enjoy this overnight oatmeal all week instead.  This is a great way to use up blueberries or any other berries you may have in the fridge or freezer.  Each serving is packed with an entire cup.
If you're new to overnight oats, you simply combine equal parts of oats and a milk of your choice.  I tend to use almond milk in mine.  Then you just stir it up and leave it covered in the fridge overnight.  For extra flavor I threw a pinch of cinnamon in there.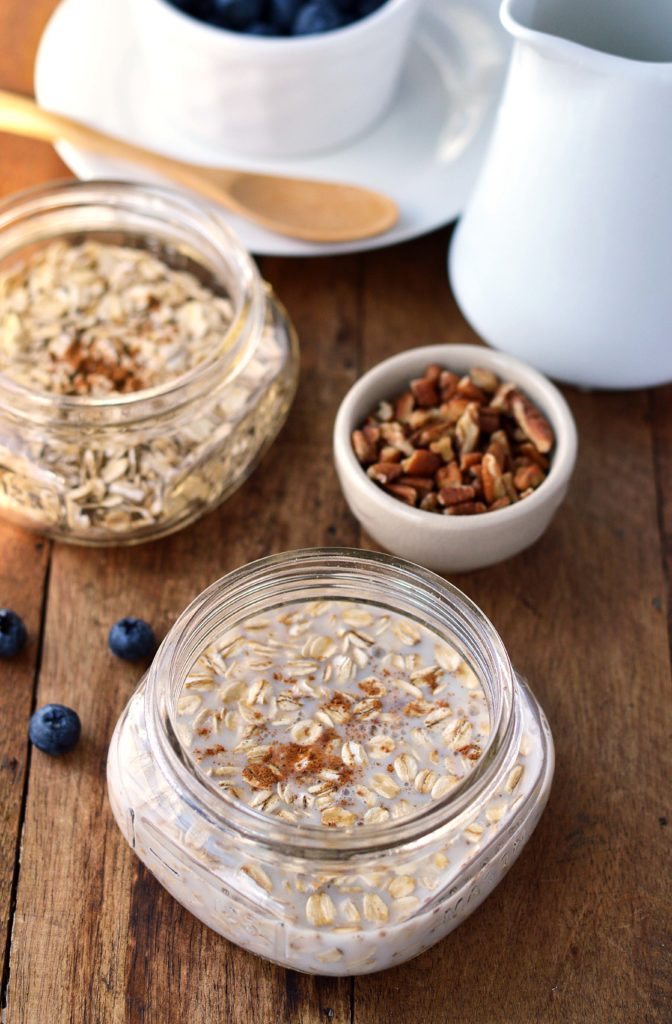 When cooking down the blueberries, I only used a teaspoon of sugar since my berries are super sweet already.  Once cooled, it resembles jam or pie filling.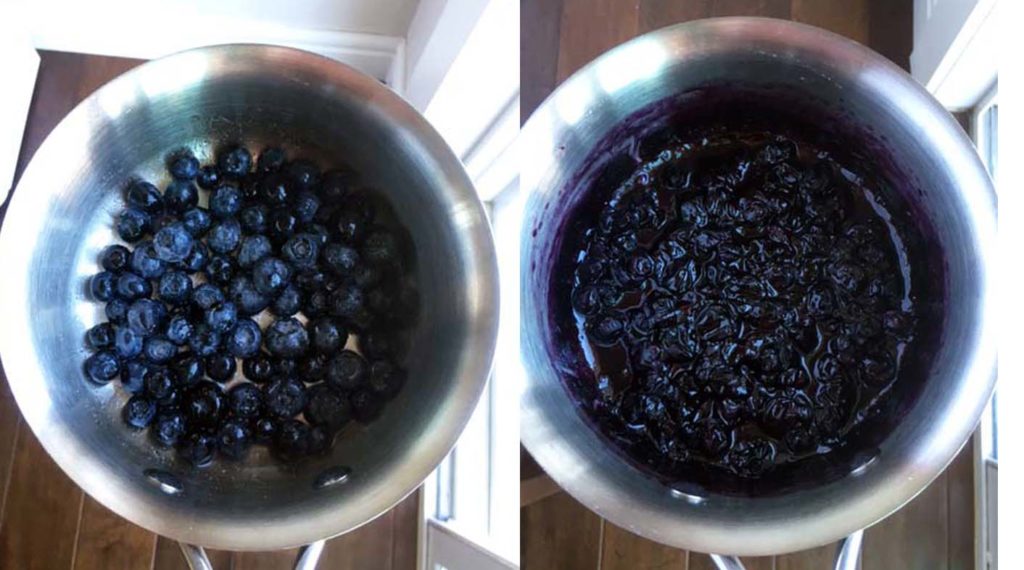 Spoon the cooled blueberry mixture over the oats and breakfast is ready!  There are so many combinations of overnight oats.  Caramel Apple and Almond Joy are amazing!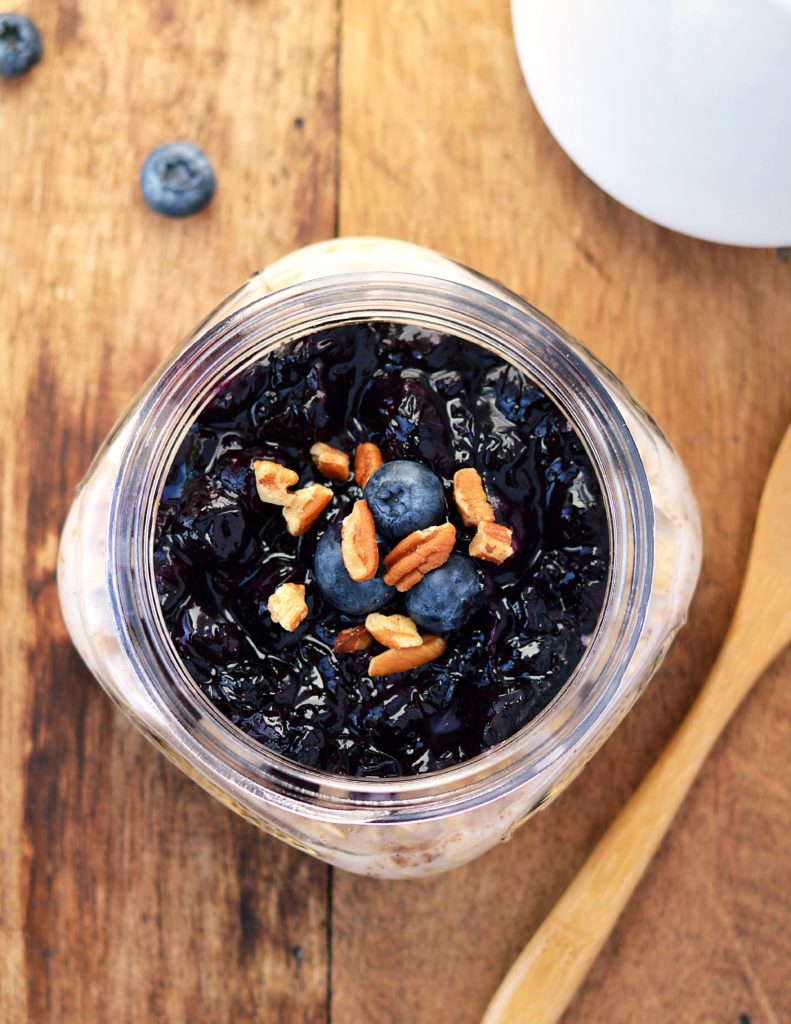 This recipe is easily doubled or quadrupled for the whole family!