I let my food processor do all the work when making this Spicy Chopped Salad.  It only takes a few minutes to whip this one up!
Is anyone else feeling like making dinner night after night is just too much to handle right now?  I've lost count how many times we've had cereal or toast the last few weeks.  It might be the heat or that we're still trying to get back to some sort of routine after holidays. 
I made this salad before our all inclusive vacation when I was trying to eat a little healthier knowing the land of buffet was coming.  Now that I'm back a few pounds heavier, I suppose I should get back to these awesome salads!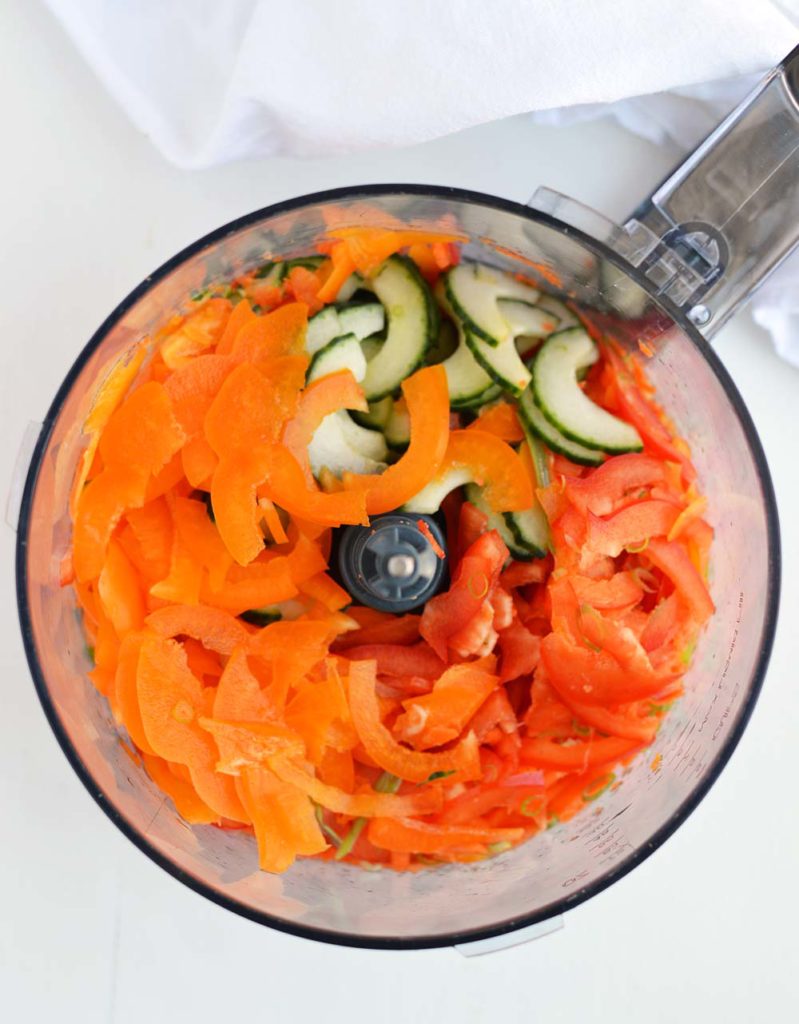 To get the recipe and check out the spicy salad dressing I used, head on over to the Living Litehouse Blog
Today's post is sponsored by Litehouse Foods.  I have received compensation however opinions and photos are my own.