Hold the syrup!  Currently obsessed with my waffle iron.  I've taken a dish that's normally cooked in 30 minutes and slashed it down to 5 minutes using my waffle iron!  You've just got to try these waffle frittatas.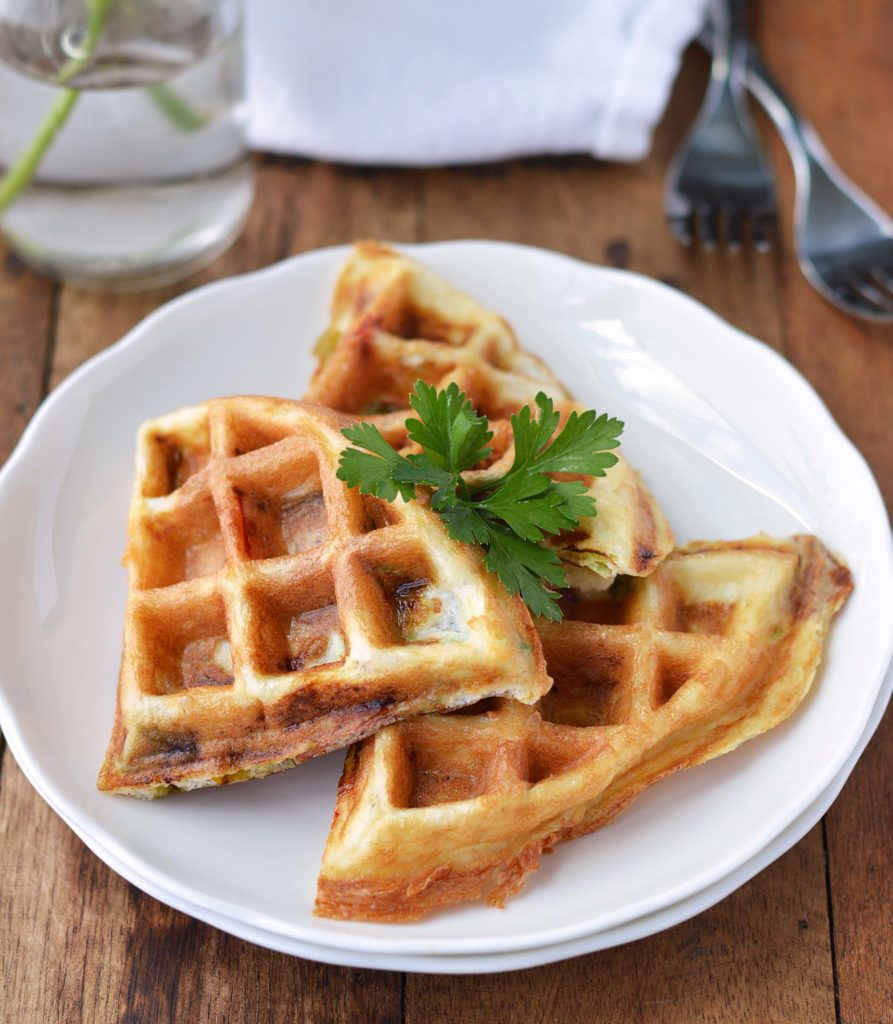 We have recently returned from an amazing vacation in Mexico and I can honestly say I am happy to be home.  Even though we were totally spoiled with the sun, ocean and every meal prepared for us, I'm ready to get back to my routine of cooking for my family.  The weather has been wonderfully warm so I'm still looking for easy, no fuss meals so we can get back outdoors before the season changes.  Let's not even think about what's around the corner!  Forget I brought that up.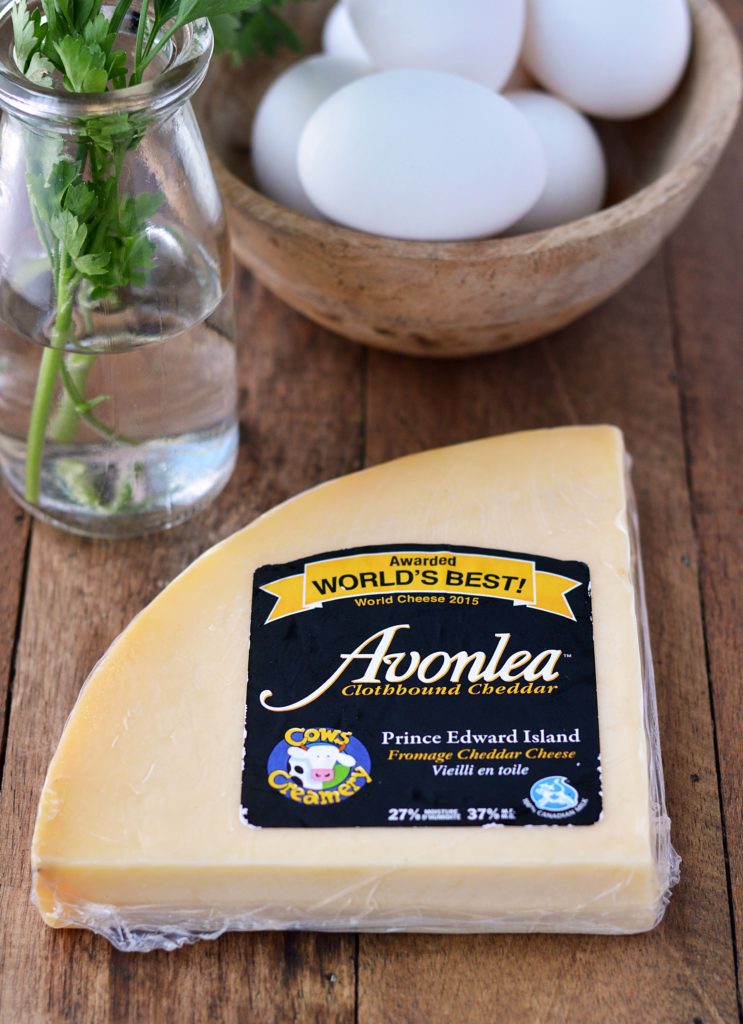 This month, as part of my ongoing collaboration with Dairy Farmers of Canada, the cheese I received for August was an Avonlea Clothbound Cheddar from Cows Creamery.  I immediately had a flash back and remembered how much I loved this cheese when I featured it on my grilled burgers.  I knew it would be a great addition when making these quick and easy waffle frittatas.   When you're using only a few ingredients, only the best will do like this multi award-winning Avonlea that comes from Prince Edward Island.  It's aged for 14 months using Holstein milk, sourced from a nearby farm in P.E.I.
Waffle frittatas have to be the easiest thing to come out of my kitchen in a long time. It's such a unique and fun way to serve up eggs! There are countless combinations to choose from when making a frittata however my favourite has to be the ol' end of week, clean out the fridge variety.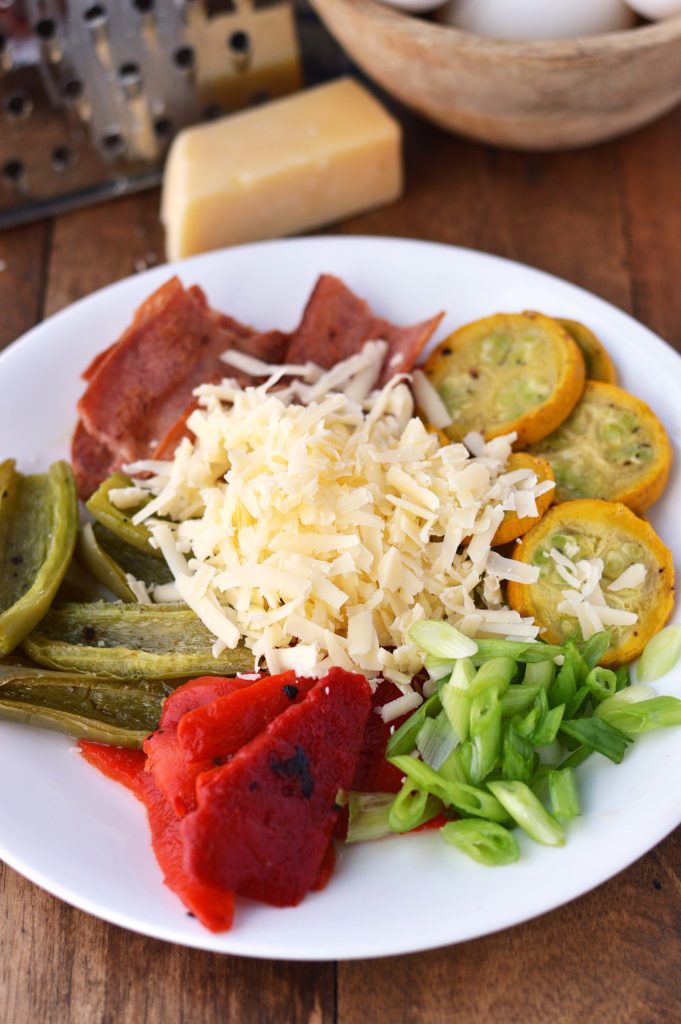 What better way to use up those last few spring onions, partial containers of roasted vegetables and of course some deliciously Canadian grated cheese. You can serve them as is with buttered toast or sandwiched between an English muffin if you're heading out the door.
Next time you're short on time or just want to impress your breakfast crew, definitely give these waffle frittatas a try.  As an added bonus, they freeze well for a convenient breakfast down the road!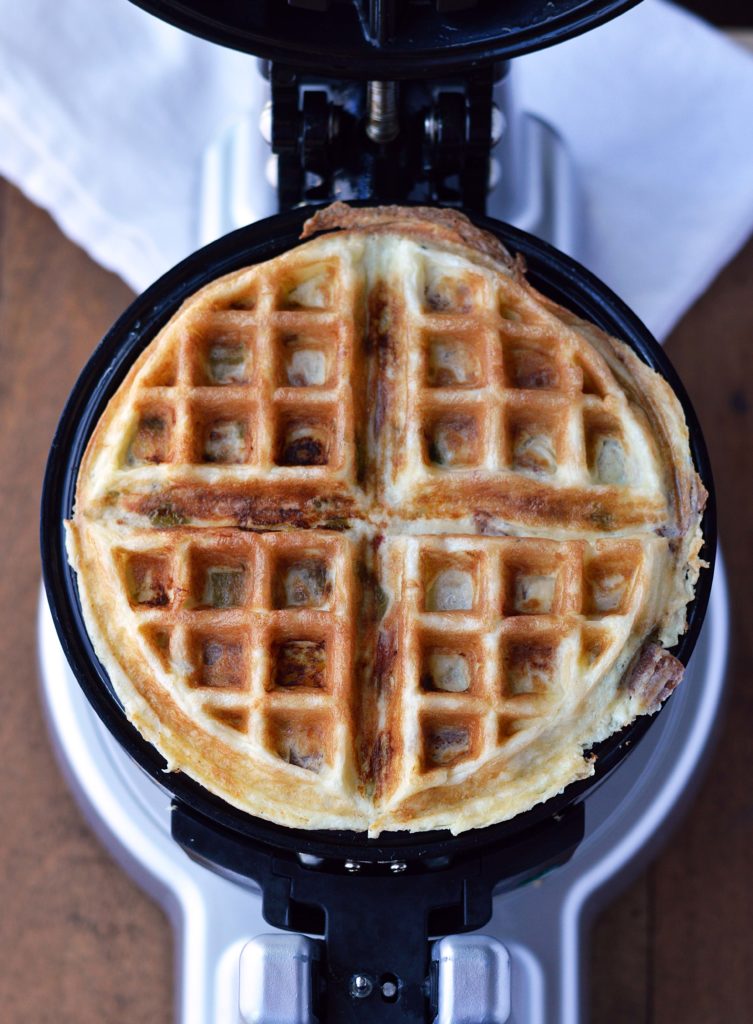 This post was sponsored by Dairy Farmers of Canada.  I have been compensated however opinions and photos are my own.