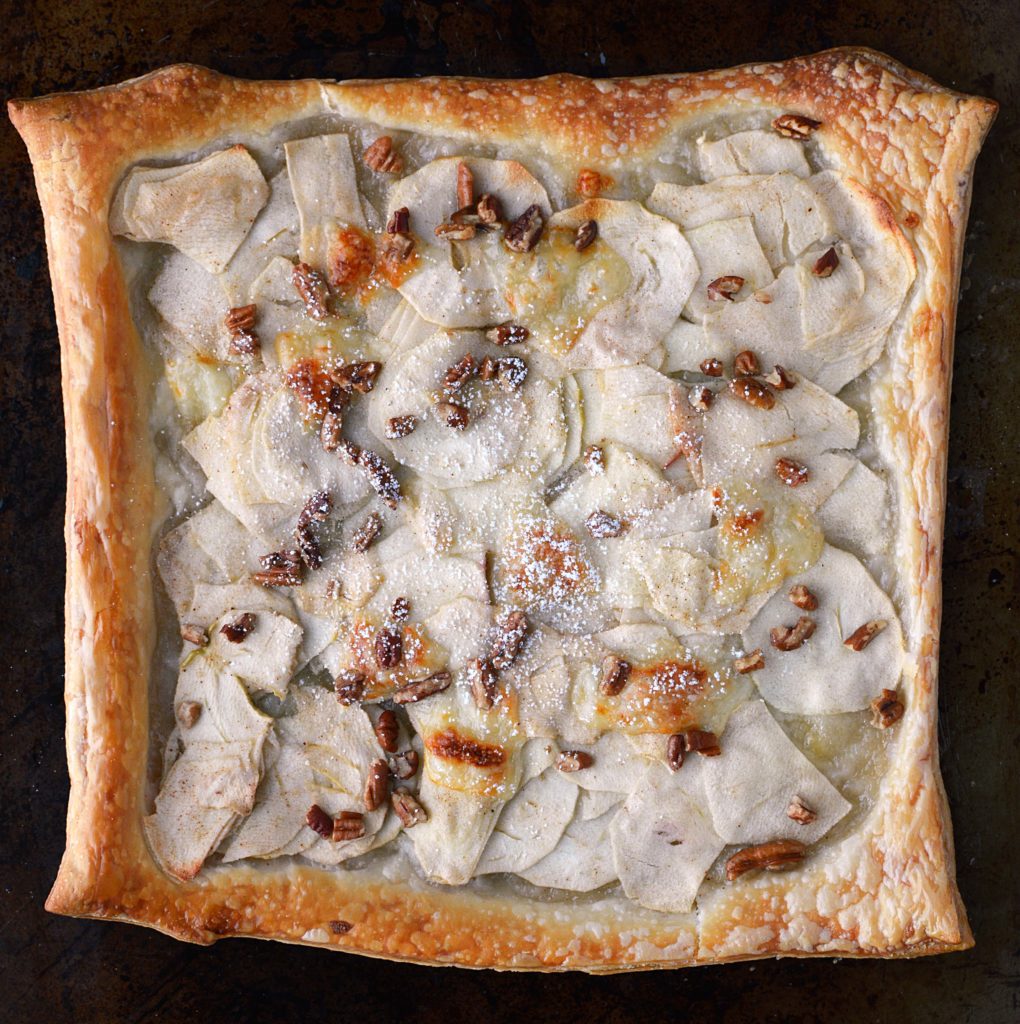 Ever since we returned from holidays I've felt a little blah about my kitchen or anything in it.  I was starting to think there was something wrong with me.  A food blogger who doesn't want to cook or eat?!  Then the cooler weather hit and all was well.  I'm back to my old baking and eating self.  My family is relieved I'm sure.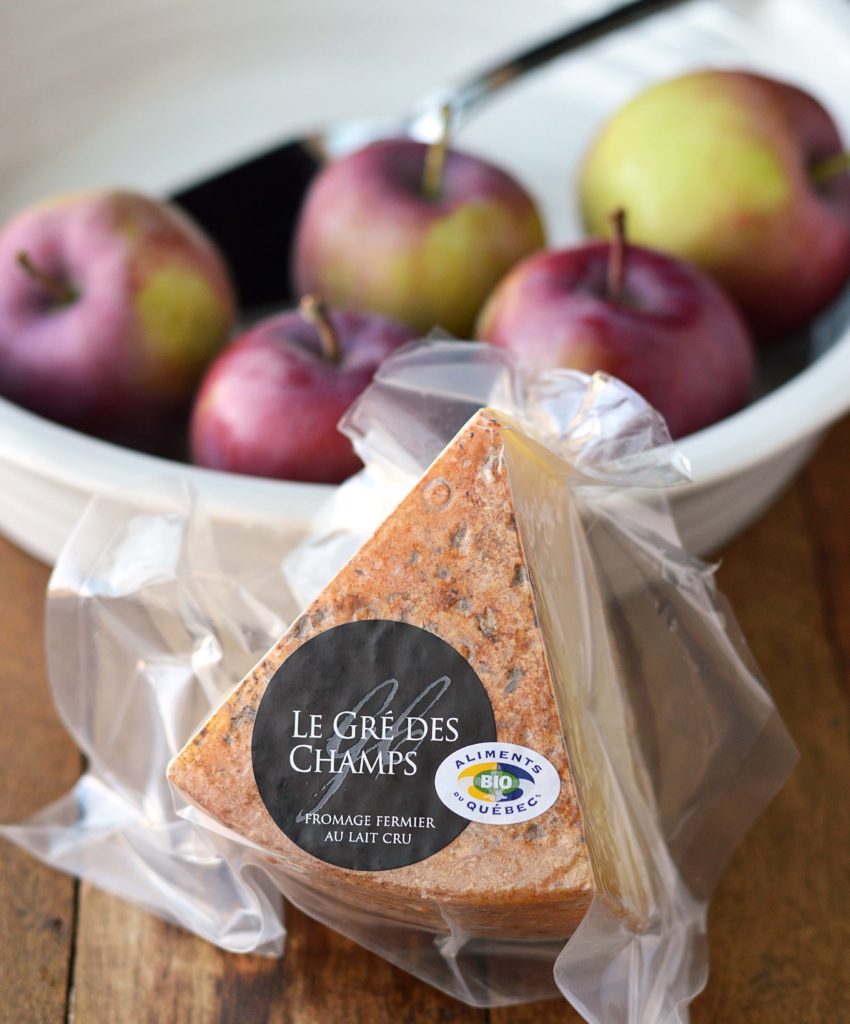 Drawing inspiration from my own apple trees and my dad, who enjoys his apple pie with a slice of cheese on top, I made this Apple and cheese tart with the cheese that came with my newest Dairy Farmers of Canada package.  Le Gré des Champs from Quebec's Au Gré des Champs dairy paired wonderfully with my tart Hardi Mac apples.  I was able to pick twenty pounds of apples this year so I've been more than happy to find ways to bake with some of them.  The cheese is made using raw cow's milk from Brown Swiss dairy cows.  They spend their days roaming free, eating plants specially selected to lend the cheese its distinct flavor.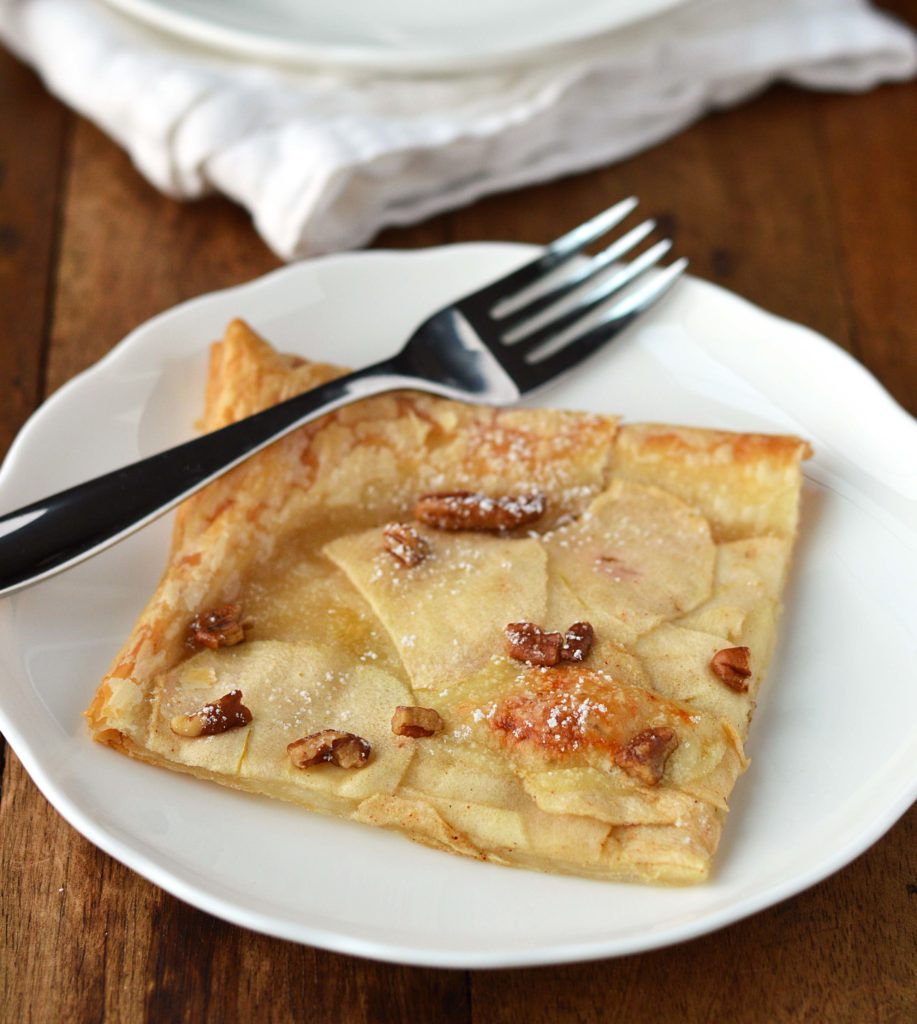 The puff pastry cooks in about 30 minutes so make sure to cut your apples quite thin using a very sharp knife or even better, I used a mandolin.  Just watch your fingers.  Yikes, they make me nervous!
This post was sponsored by Dairy Farmers of Canada.  I have been compensated, however, opinions and photos are my own.