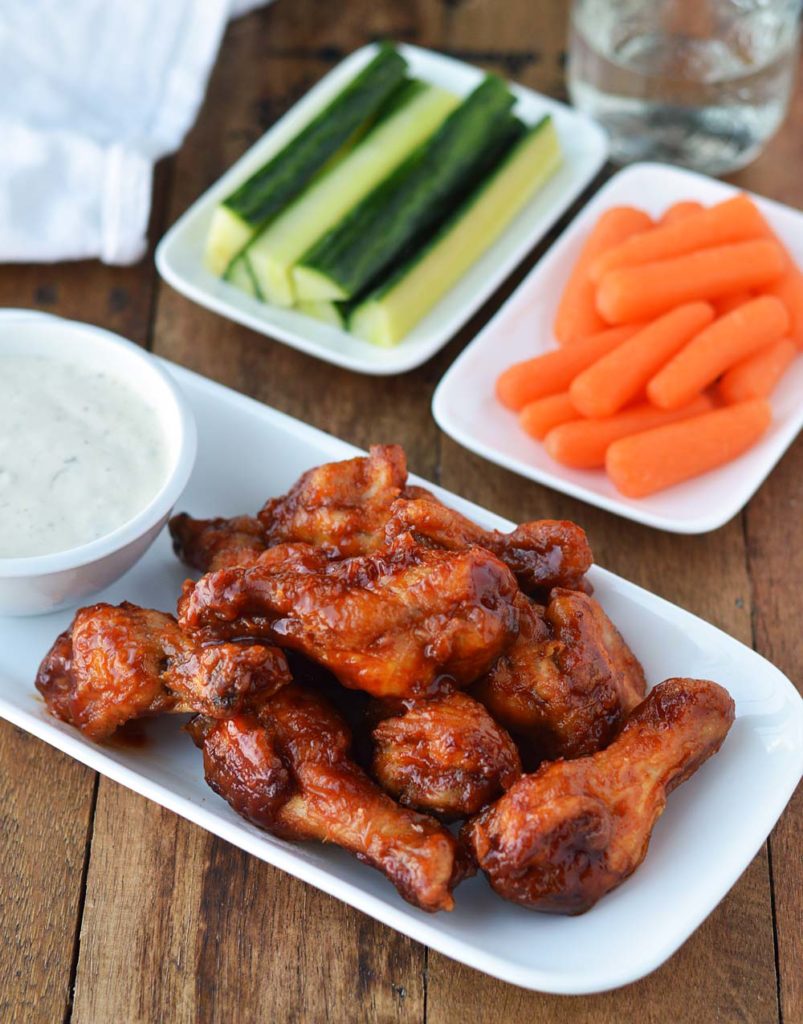 If you have friends coming over to watch a game or the latest episode of your favorite reality show, bring out some Honey BBQ Wings and Ranch dip.  Appetizers or "party food" are also a must when you're binge watching a newly released season on Netflix.   
While my wings were cooking I whipped up a homemade Honey BBQ sauce.  You'll only use about half of the sauce for the wings so pour the rest in a mason jar and you'll be ready for the next burger night, chicken strips or ribs!  The sticky, smoky sauce can be as mild or spicy as you like.  Simply adjust the amount of chili powder.  If it were up to me I'd crank up the heat but the other members of my family aren't quite that adventurous.  The amount of chili powder listed in the recipe below will give you a mild result with a slight tingle on the tongue.  To dip, I serve a generous amount of Litehouse Homestyle Ranch.   Of course, I also add a few different veggies on the side so we can claim to be eating healthy as well.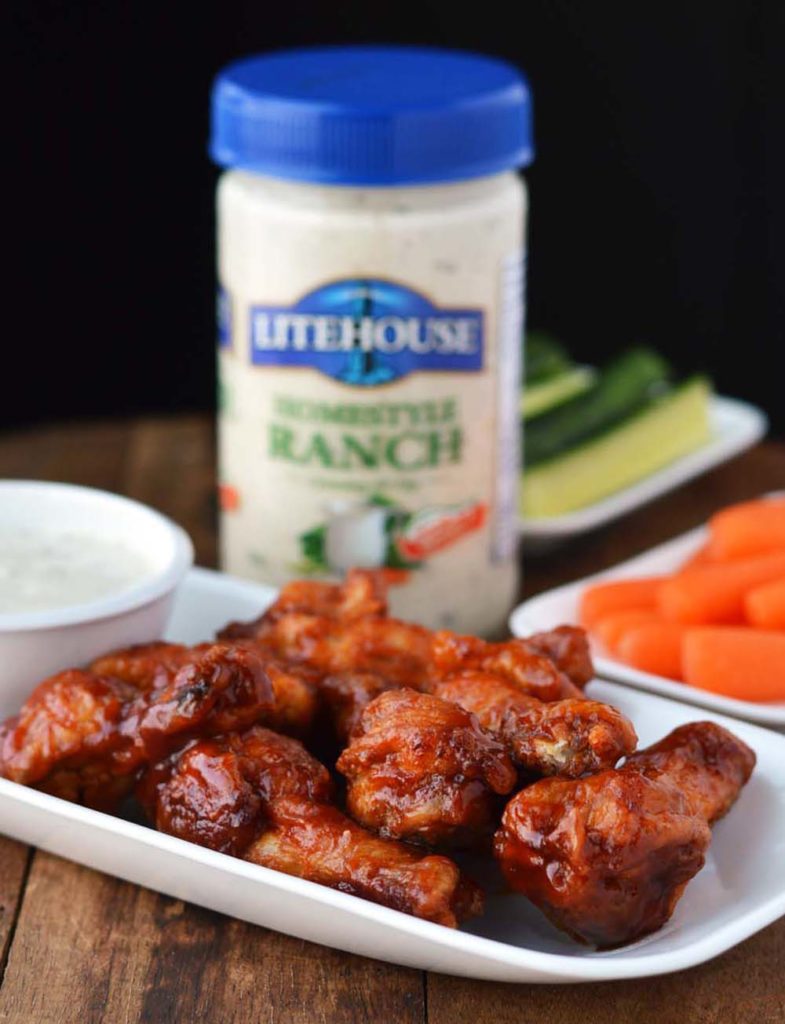 You can find more photos and further product info on the Living Litehouse Blog
Today's post is sponsored by Litehouse Foods.  I have received compensation however opinions and photos are my own.