I have combined my love of super soft sprinkle cookies and brownies to create these fun Birthday Brownies!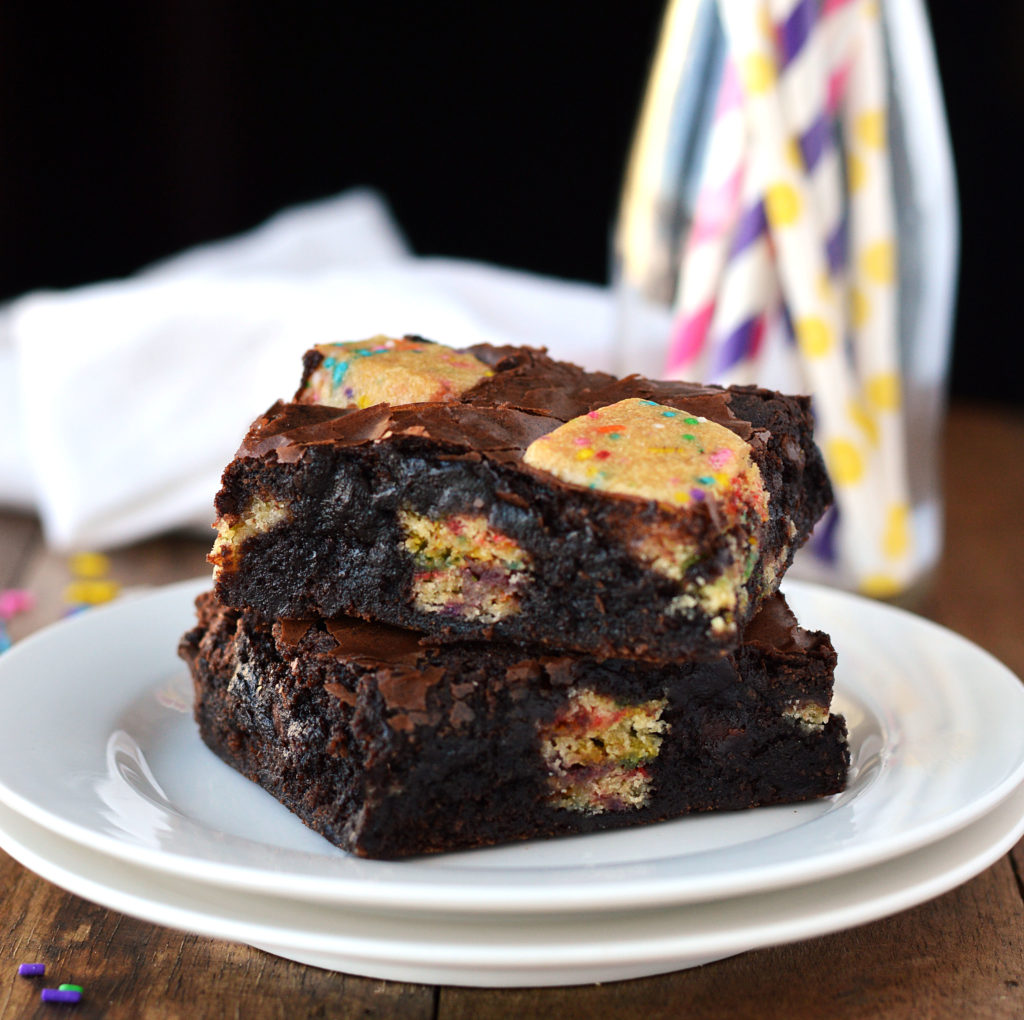 It's my little guys 8th birthday this week.  Unbelievable!  How did my sweet little boy become this age already?  He is super excited for his pool party with friends and dinner at his favorite restaurant ever, McDonalds!  He is SO over the happy meal and now chooses a more mature meal.  The McDouble, only ketchup.  
We'll be picking up his cake from Safeway but I thought I'd also put a tray of birthday brownies out too.  A big group of boys guarantees a lot of food will be required.  Subway platter, chips, veggie tray, gummy worms.  So much food.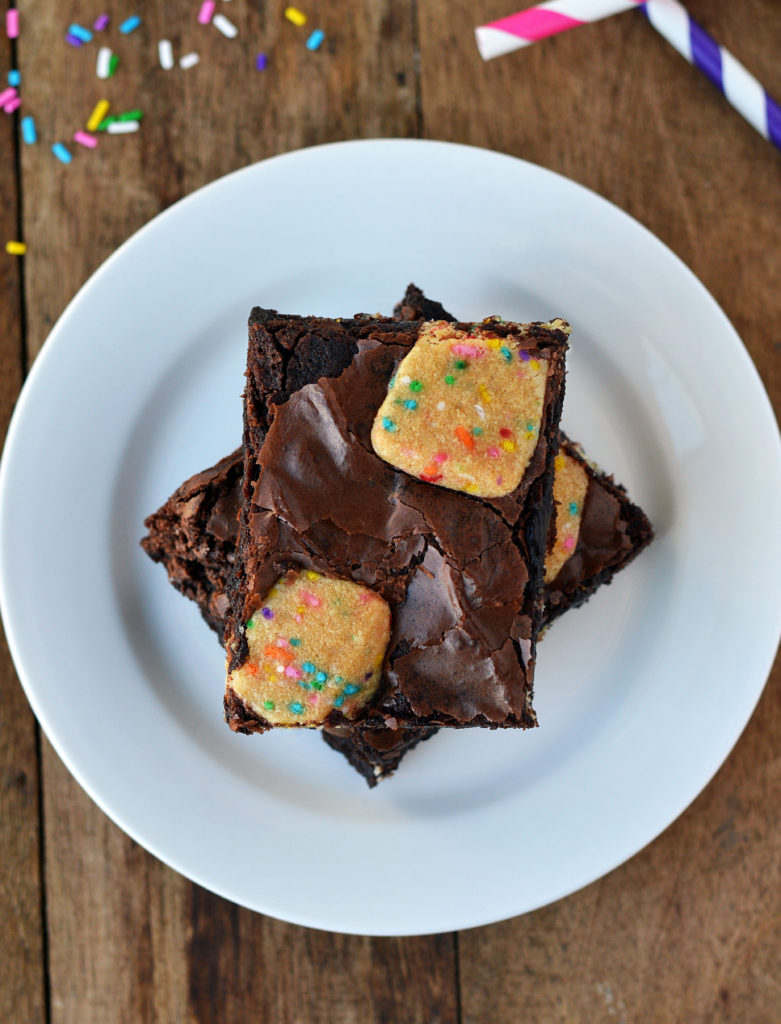 I used my go-to brownie mix from Ghirardelli and the sprinkle cookie recipe from these cookies.  Depending on the occasion, you can change up the sprinkle colors to coordinate a themed party, baby shower and so on.
You'll just layer half the brownie mix with cookie dough then pour the rest of the brownie mix over top and add more chunks of cookie dough.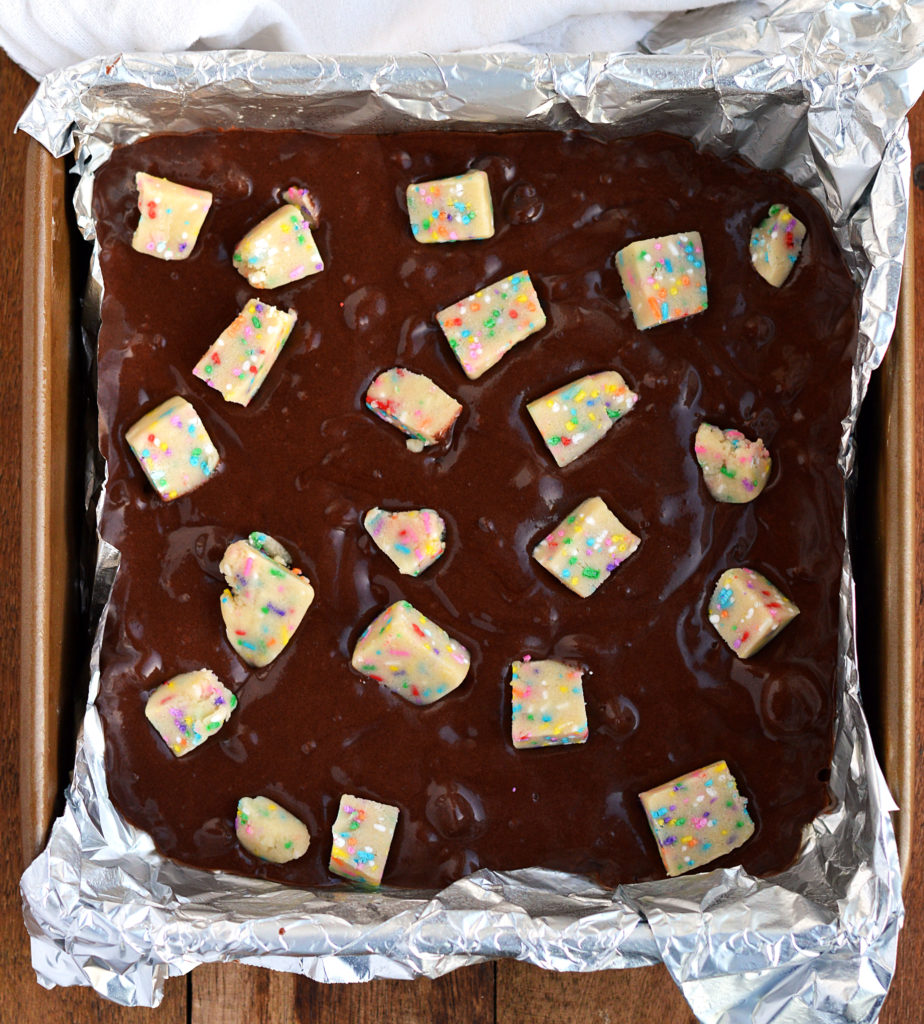 Like so.  As an added bonus to this recipe, you won't need all the cookie dough for the brownies.  Check out this recipe to get the baking instructions.  The cookies stay nice and soft and the sprinkles sort of melt right in while baking.  Delightful!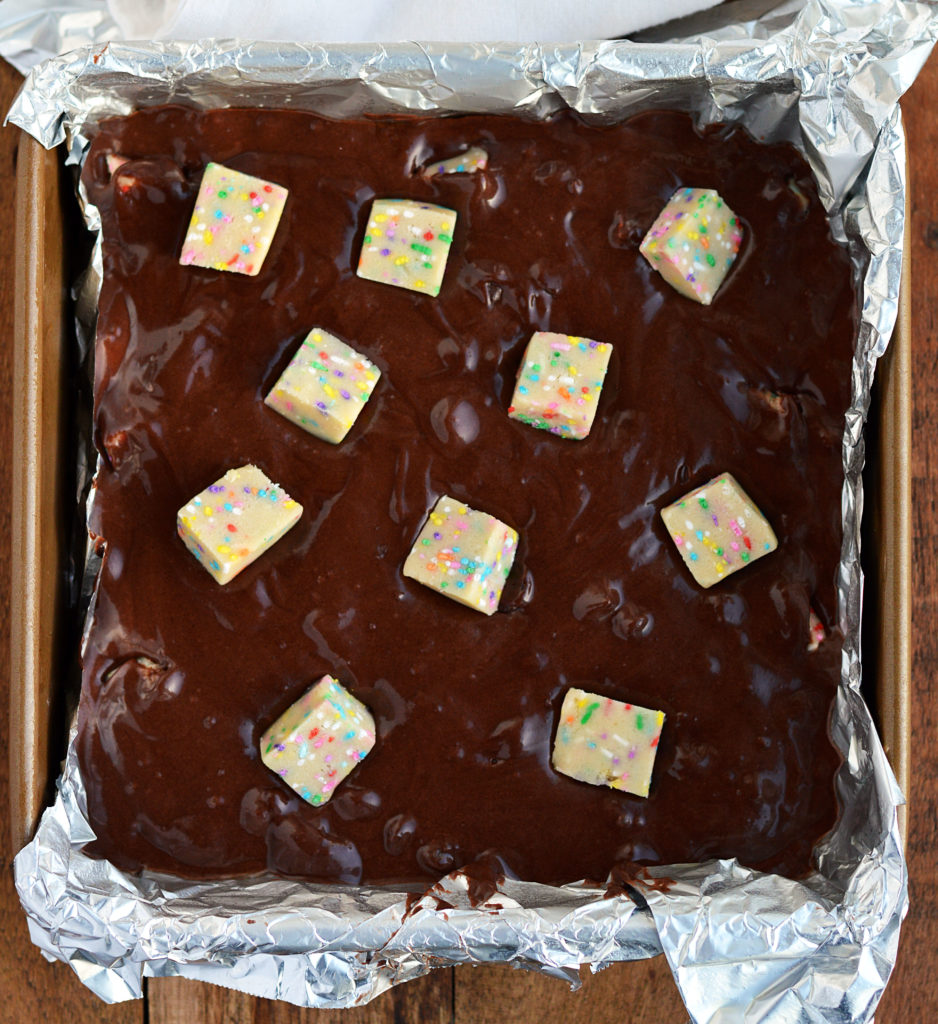 A few things I thought of after making and photographing the birthday brownies were the addition of birthday cake oreos.  I am a huge fan of oreos in the middle of brownies, as you can see in my loaded brownies.  For a more polka dot look, I could have rolled the top chunks into round balls.  If you go this route make sure to tag me in the photo on instagram or facebook or twitter, etc.  so I can check it out!