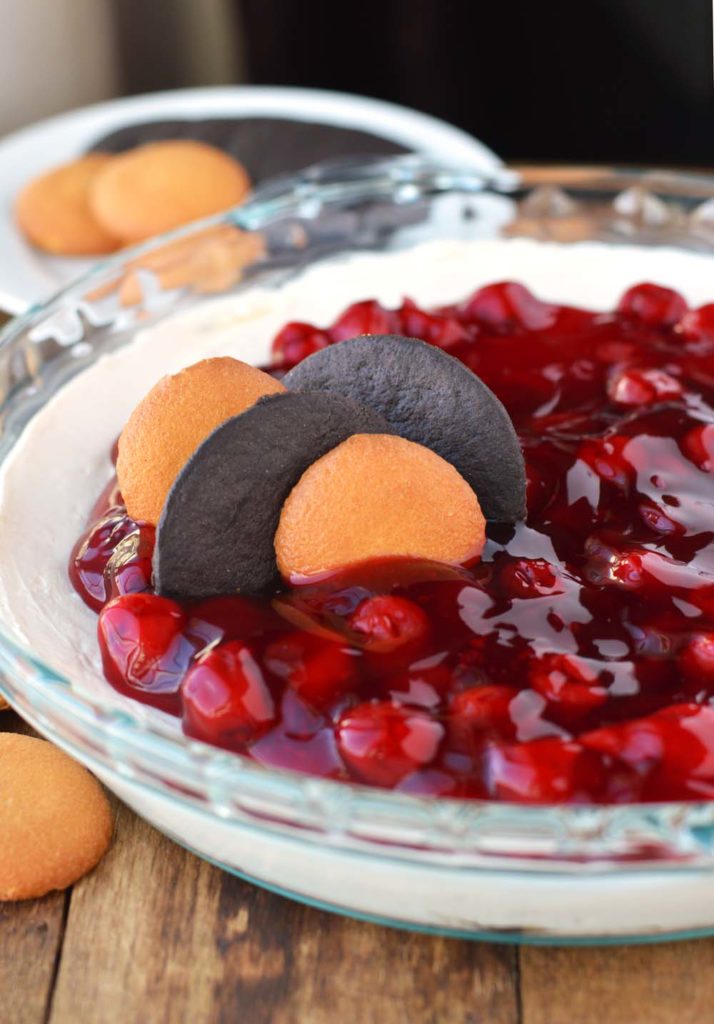 What are your plans for Valentine's day?  Romantic movie, night out on the town?  Well I have a big date planned on my couch with this Cherry Cheesecake Dip!  I'm thinking comfy clothes, feet up and favourite show on.  We normally don't do much for this holiday other than get the kids a few little gifts and fill out all those cute little cards for them to exchange at school.  We used to go even a step further and book a trip to Mexico every year to avoid the entire holiday.  But we're here now and ready to get our snack on!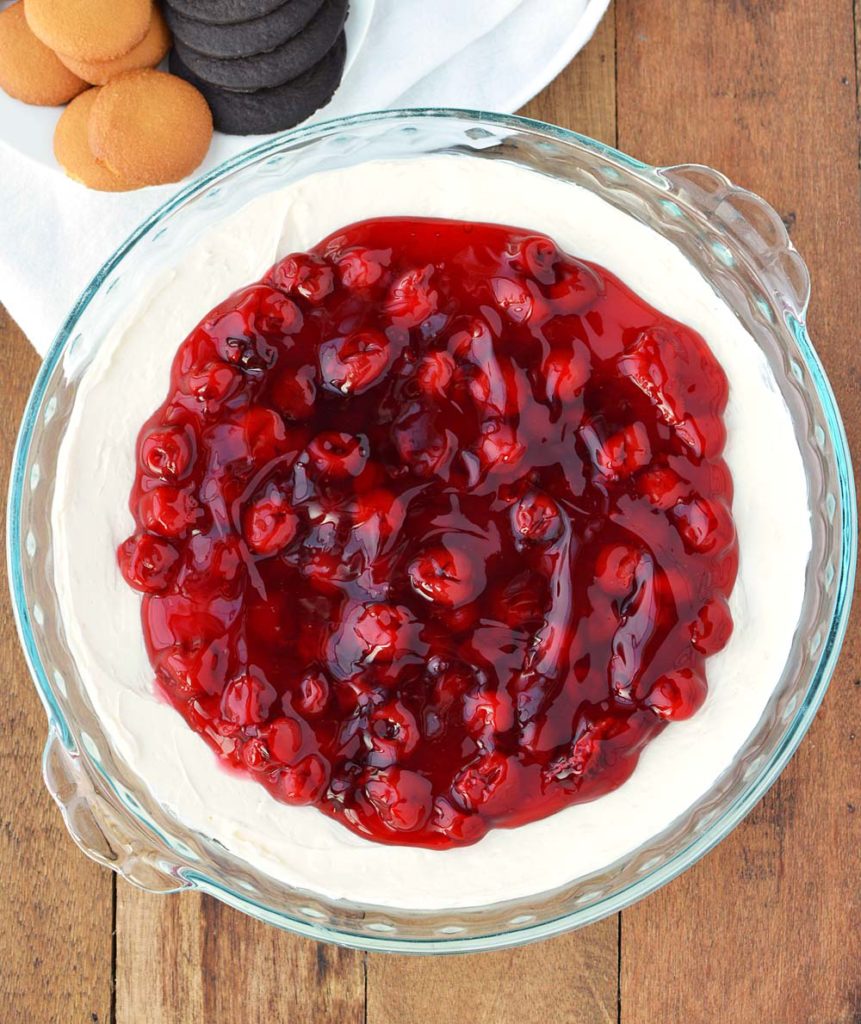 The Cherry Cheesecake Dip has only four ingredients.  Cream cheese, Opadipity Greek yogurt dip, whipped topping and cherry pie filling.  You may be surprised to hear it's not overly sweet or as rich as a traditional cheesecake.  It's light, fluffy and has the perfect amount of sweetness.  I wanted to keep it balanced with the cookies that go alongside.  It's so quick and easy, you can make it last minute or a day ahead.  A great party dip for any gathering!
You can find further info on the product I used and more photos on the Living Litehouse Blog.
Today's post is sponsored by Litehouse Foods.  I have received compensation however opinions and photos are my own.