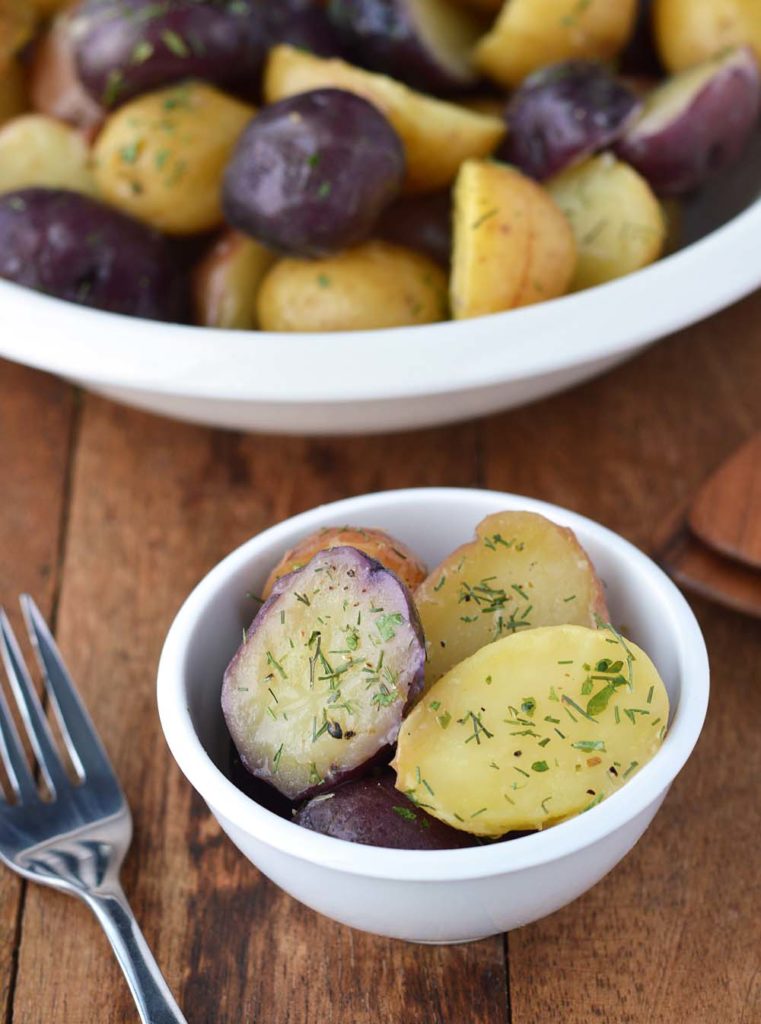 I'm finding myself in the side dish dinner rut these days. My family is of little help with ideas of "I don't know" or another common answer of "whatever"
It's up to me to keep things interesting. Not only for myself but I do like to keep a variety in the dinner rotation for all involved, even though they pretend not to care much. Nothing wrong with a roasted or mashed potato but sometimes I just want to kick things up a bit so I used Litehouse Organic Lemon Herb dressing and made a quick potato salad. I found a bag of multi colored mini potatoes that look so pretty in this dish and finished it with a sprinkling of parsley and dill.  It really couldn't be any easier!
Serve these guys warm, room temperature or cold.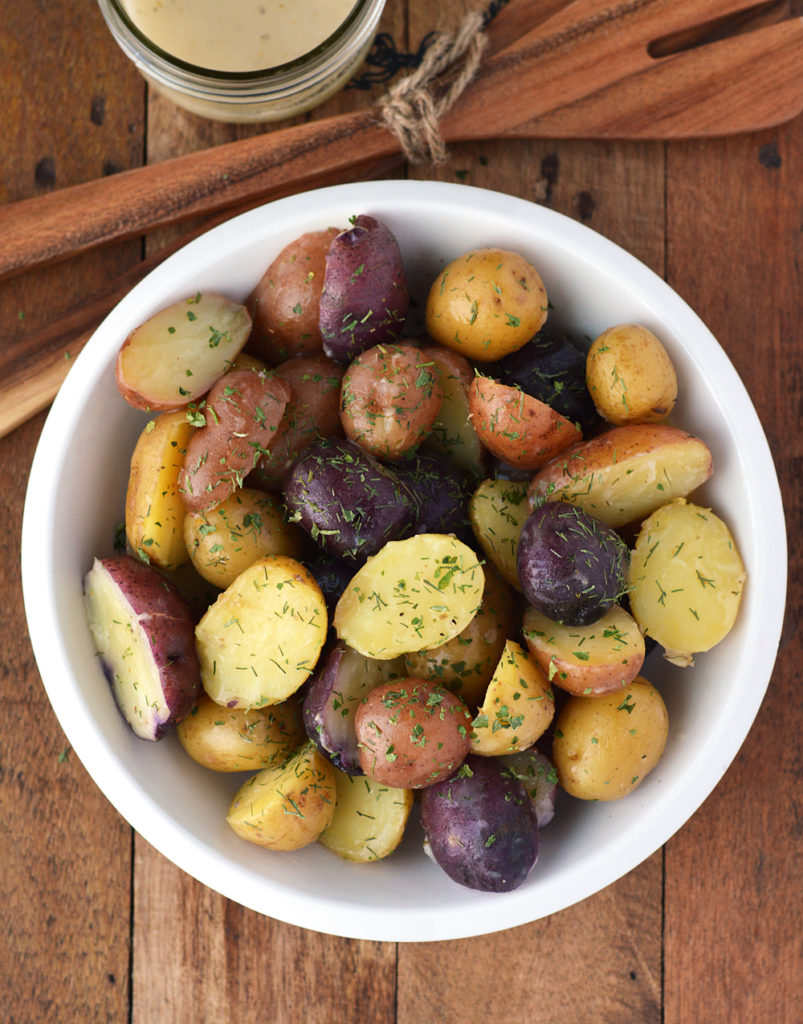 Head over to the Living Litehouse Blog to see the entire blog post.
Today's post is sponsored by Litehouse Foods.  I have received compensation however opinions and photos are my own.