Pumpkin blondies finish up the remaining pumpkin puree I had calling my name from the fridge.  This recipe makes a nice big pan so you can eat some, give some away or freeze them for later.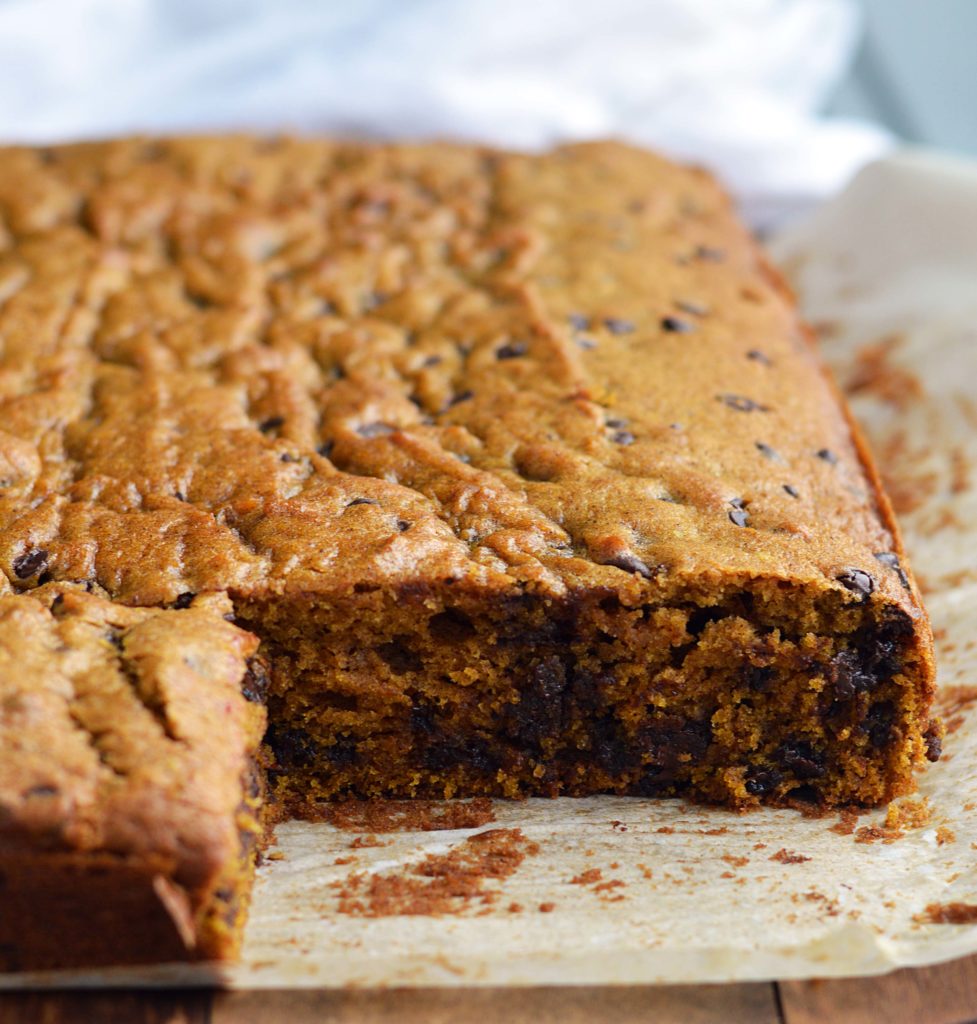 This is the third recipe I've gotten from one large can of pumpkin.  First the pumpkin cinnamon loaves, then the pumpkin cheesecake brownies and now these pumpkin blondies.  I'm having a hard time choosing which one is my favorite, though I am leaning towards the cheesecake brownies.  Only because they're like having two desserts in one.  More dessert is always better in my opinion.  Then again, I could very easily eat this entire pan of blondies.  Such a predicament!…
My pumpkin puree has been put to good use in these Pumpkin Cheesecake Brownies!  Two decadent desserts in one.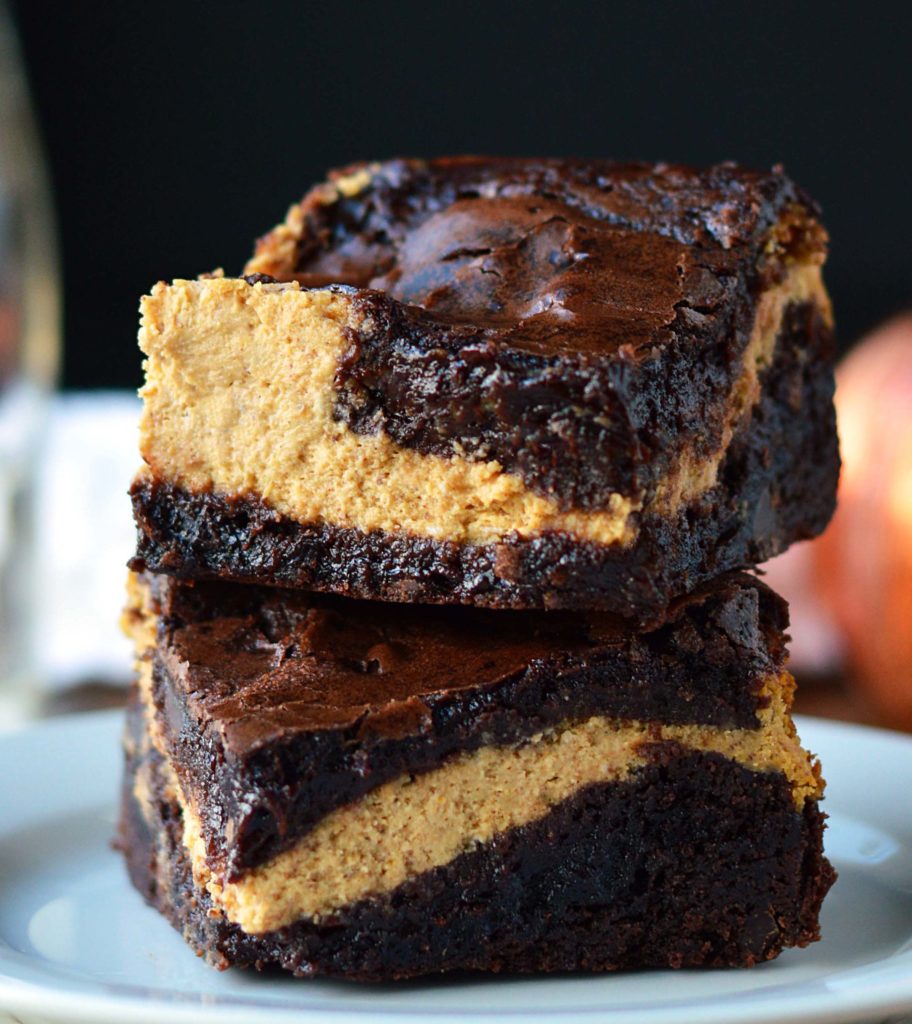 After making the pumpkin cinnamon loaf, I had quite a bit of leftover canned puree.  So I went to work on this delicious combination of my favorite brownie layered with an easy pumpkin cheesecake.  My rule for double layered desserts is one will most certainly be a boxed mix.  Things move along faster, which means we're sampling even sooner.  If you've got a favorite homemade brownie mix, then by all means….