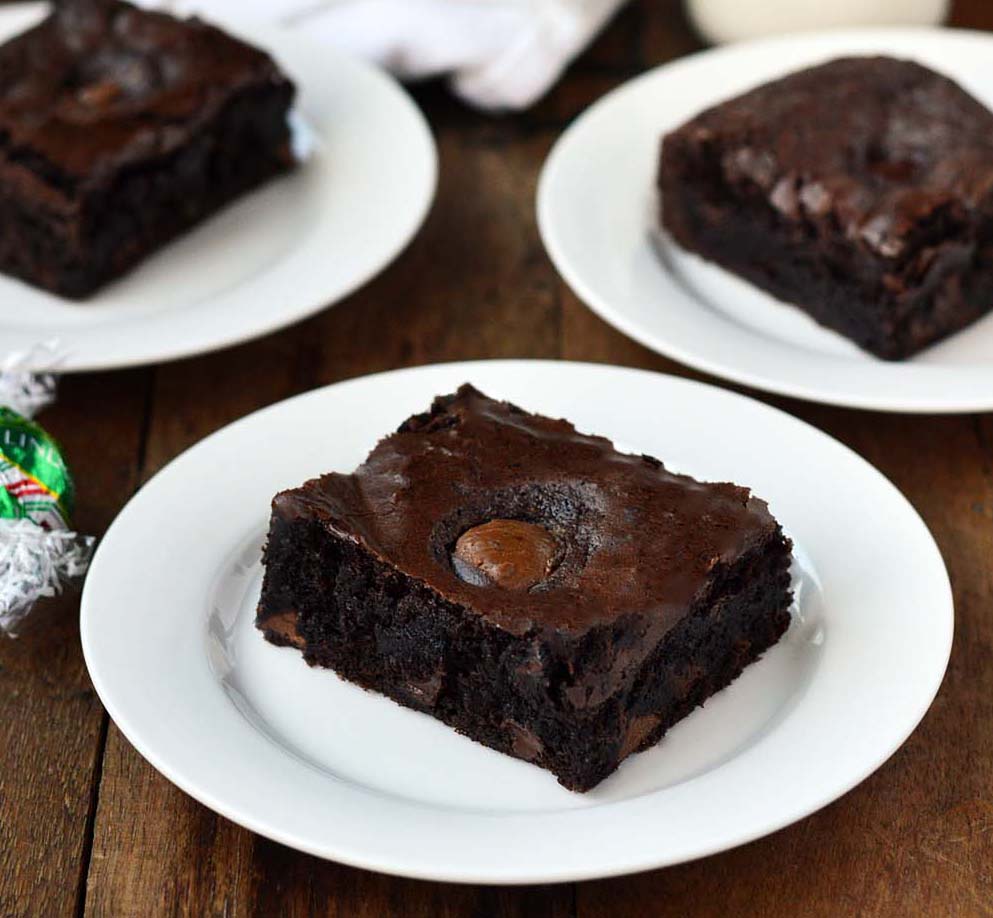 Show of hands who has an excess of chocolate left over after the holidays.  I hear ya!  What better way to use up extra chocolates by adding them to more chocolate?!  I unwrapped a dozen Lindt truffles and added them to my favorite brownie mix and voila!  Mint Truffle Brownies.  Just what I need after weeks of over indulgence.
This little number is pretty easy since I used my favorite brownie mix in all the land.  Ghirardelli brownie mix is life.  I used to run into problems finding the mixes at Costco and I've paid way too much to ship it across the border.  But now I see it's available on Amazon.  Crisis avoided!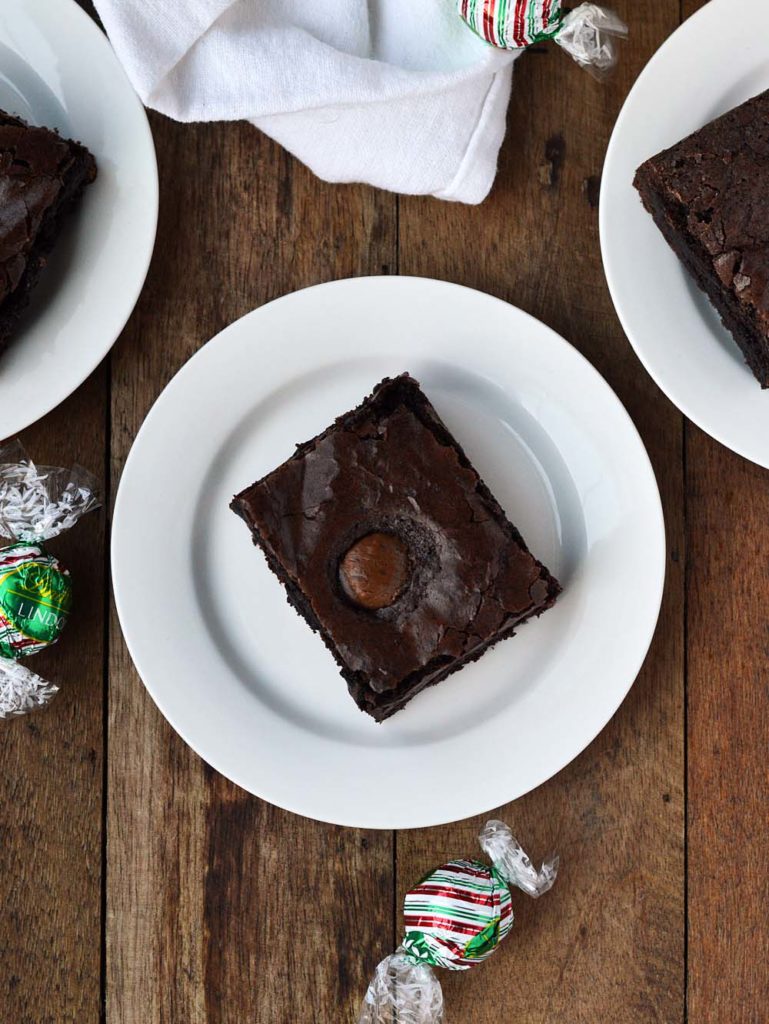 So really all you do is prepare your favorite recipe or from a box brownie mix then unwrap 12 Lindt truffles.  I used a mix of peppermint cookie and peppermint.  Any variety of Lindt would work though.  I swear every year I find a new flavor and am quite excited about the discovery.  This year in stores I found peppermint cookie and gingerbread.  Both delicious!
Once baked, the truffles slightly peek out of the brownies and are nice and gooey even when they cool completely.  Below in the third snapshot is photographic evidence.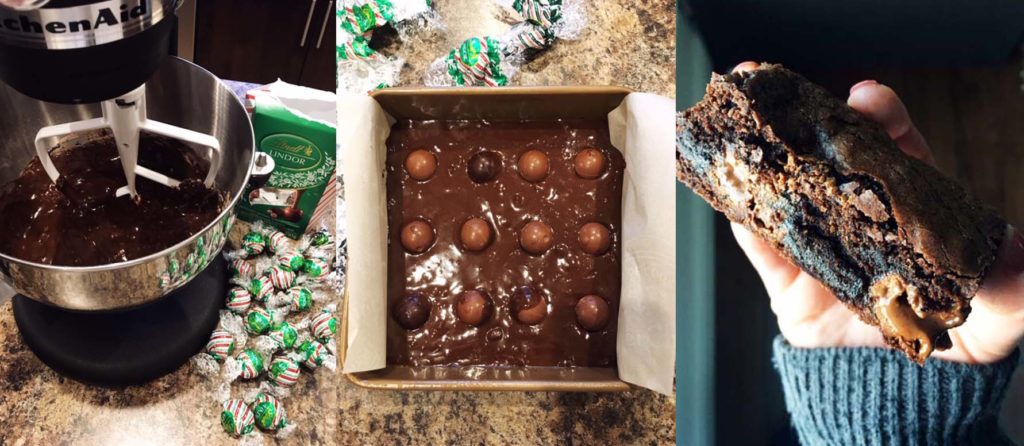 After this weekend I may get back into a healthier routine but not fully committing to any plans quite yet.  I'm still in holiday mode, pj pants and slippers rule my days.
These Mint truffle brownies are my first recipe of 2019.  Just in time for Friday night on the couch.  High five on that my friends.