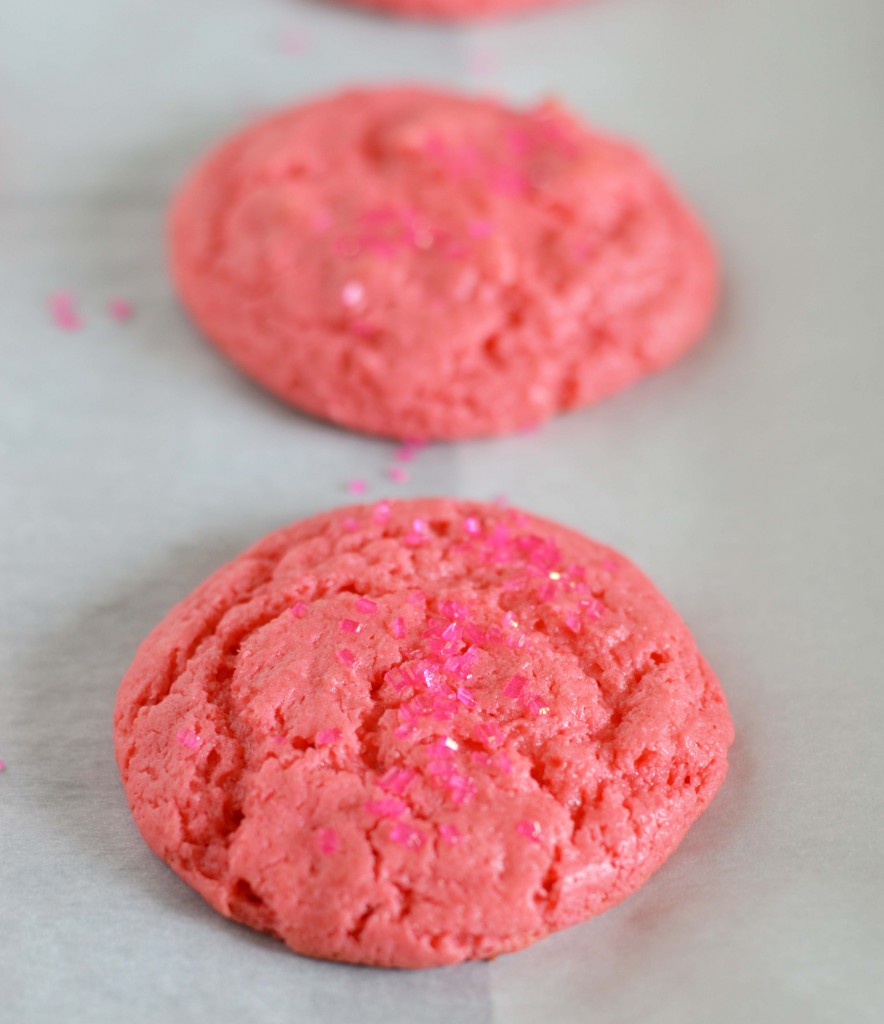 It's birthday time again!  My daughter is nine today.  How is that even possible?  It's her last year in the single digits and it came so quickly!  We spent some of the morning looking though her newborn pictures and scrapbooks, all the while secretly wiping my tears.
Summer birthdays can sometimes be a drag.  Right in the middle of prime vacation time typically means her School friends are all away.  This year we were fortunate to have four friends come over.  The most we've ever had!  Along with her wonderful cousins, buddies from daycare and little brother, it was a great time with a huge bouncy castle.   We managed to dodge some serious rain!  Emily requested an American Girl theme this year so everything was pink.  Cake, table runners, pink star straws and special order plates that were lost in the mail but mysteriously showed up yesterday – phew!  I'm happy she's still into dolls and girly little things but I'm wondering if this will be the last year before she's too cool for all these pink party favors, like so embarrassing Mom!
I usually order cakes from the grocery store around birthday time.  With all the planning it takes to get a party organized I feel like adding a cake to the mix would send me right over the edge!  I wanted to make something  on the easy side so I went with bright pink cookies.  The birthday girl and party guests loved them!
These raspberry cheesecake cookies come together in no time, just throw all the ingredients in and mix away.  Change the Jell-O flavor and you have a whole new cookie!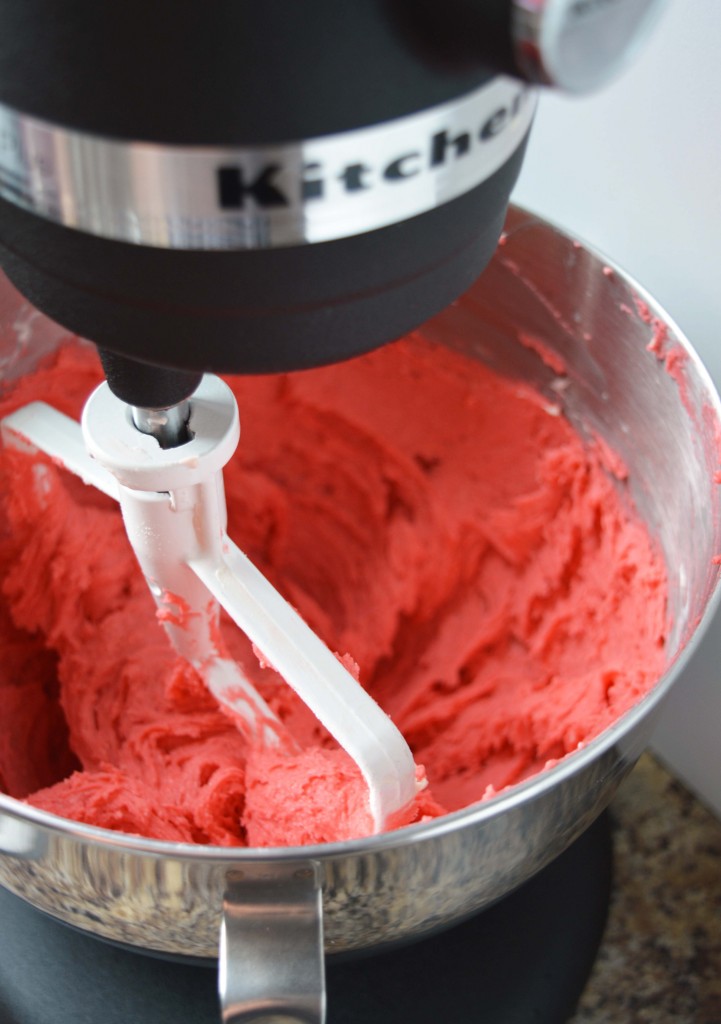 This cookie is entered in the EatInEatOut Christmas in July Cookie Contest!