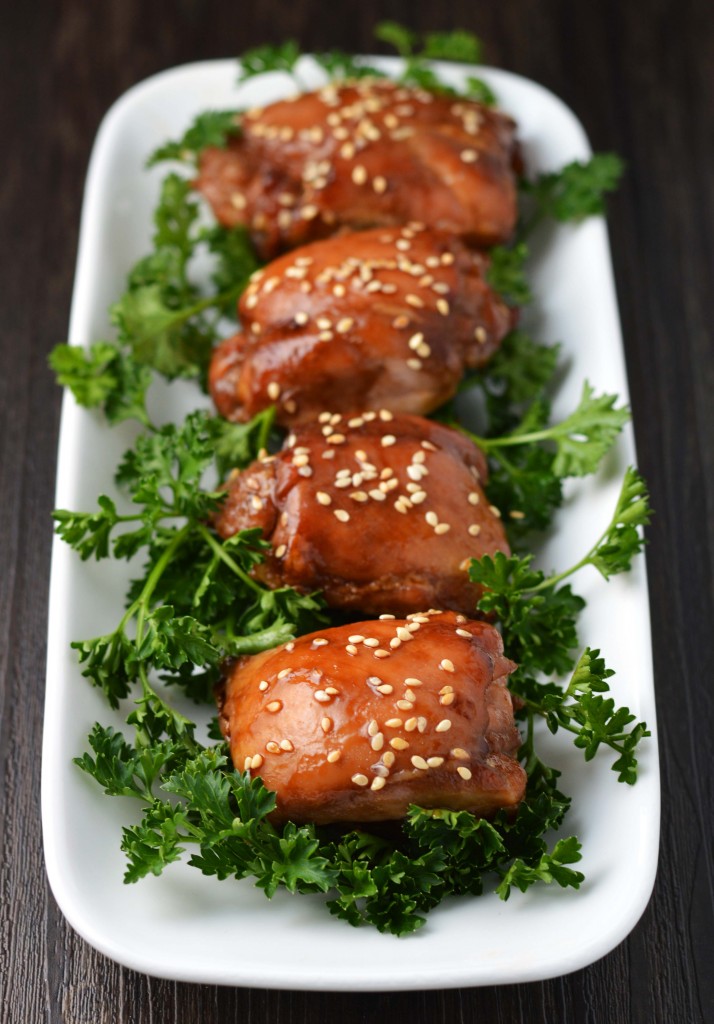 Tonight was an easy dinner from start to finish.  Five ingredient sticky sesame chicken.  You may be able to spy my foil pan below making clean up a breeze too!
I started with boneless skinless chicken thighs which, in my opinion are the be-all and end-all of chicken.  Way more flavor than the ho hum breast meat and super moist.  I have yet to over cook a chicken thigh.  And guys, I have been know to leave them in there a long time!
Just place them all in a foil pan lined with parchment paper.  Parchment is your best kitchen friend.  Nothing sticks it, not even thick brown sugar based sesame sauce.  Definitely friends on with Parchment!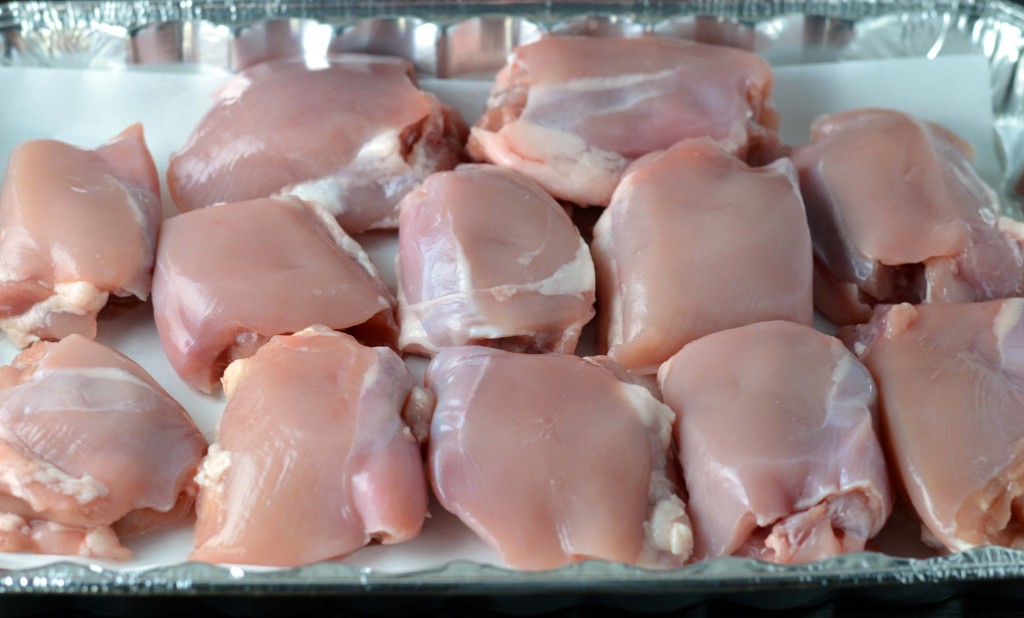 Cook up the sauce and pour it over top.  Then bake these babies for 30-35 minutes.  Or 50 – Still good!