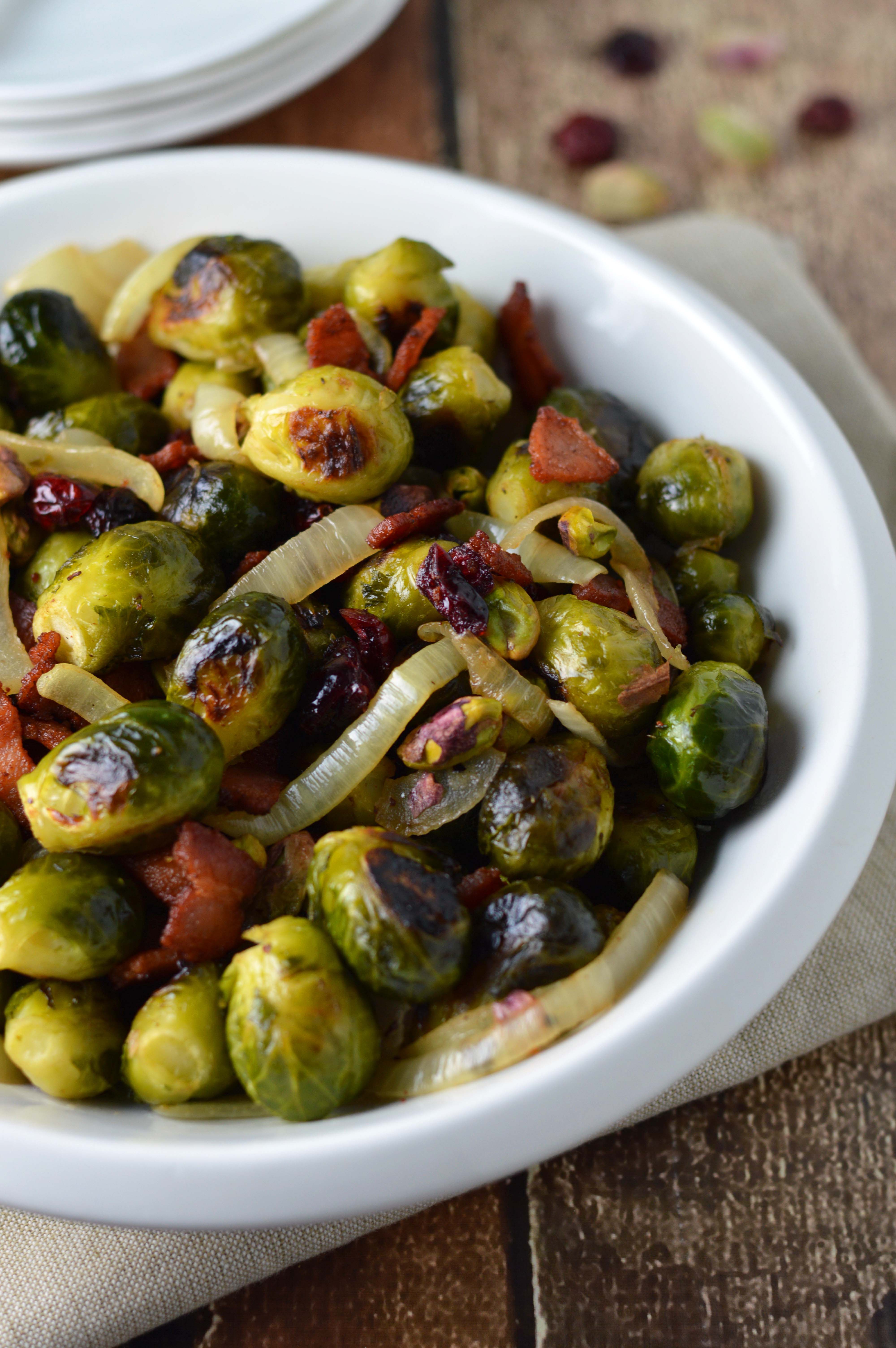 If I didn't have you at onions and bacon, let me add pistachios and dried cranberries to the mix.
This side dish is one our family looks forward to every holiday and I don't mind making it one bit since I can easily get most of the prep work done in the morning or even the night before.
I know a lot of people that aren't on team brussel but wonder if they have ever tried roasting them.  I imagine they've only had steamed or over cooked.  Whatever happened in the past, let me fix it for you now with these roasted brussel sprouts with caramelized onions and bacon!
Roasting is culinary magic.  You start out with an ordinary vegetable and end up with an intensified flavor that can't be beat.  It caramelizes the edges and lets them get all brown and crispy.  You could just stop there but why not add some crunch, a little sweet, salty and of course the bacon.
If you can't find fresh brussel sprouts, I often use frozen.  They don't even need thawed.  Just toss them in the oven!