A healthy version of my favorite chocolate bar.  Topped with sliced almonds and coconut, this almond joy shake is a refreshing way to stay on track!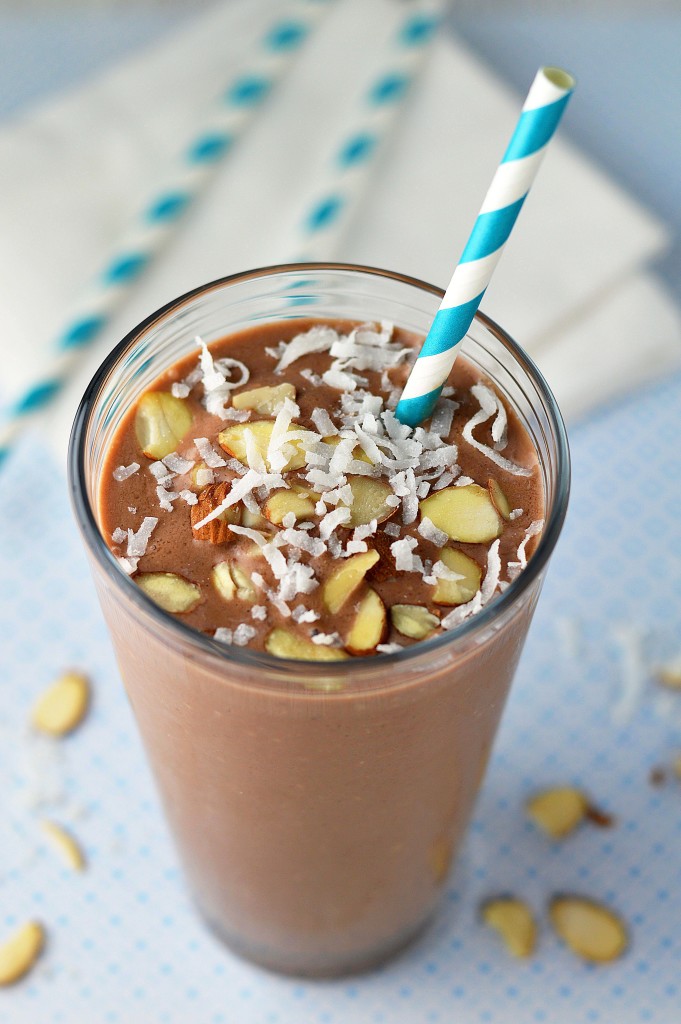 I love Almond Joy's so much I have friends that tag me on photos of recipes inspired by the chocolate bar.  Keep them coming!
We keep a few king sized bars we brought back from Vegas in my freezer for bad food choice nights.  I think I love them so much because they're so hard to find in Canada.  Except for Halloween.  They're always available at the drugstore so I pick them out of the fun size multi packs.  Labelled "for me" on a plastic bag.
Like this photo from a few months ago.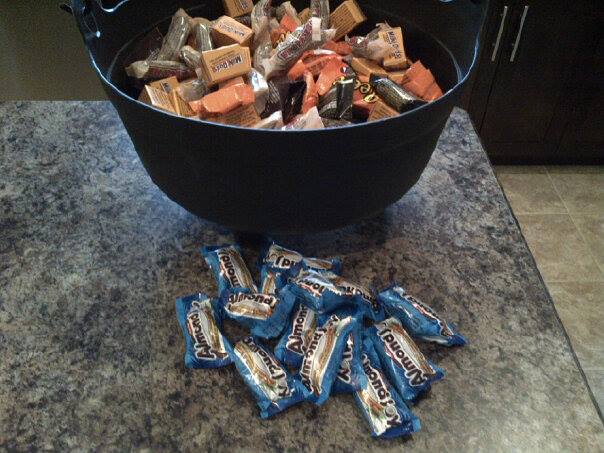 I had Trevor try one a few years ago and he just shrugged it off and told me they're ok.  OK?  Since then, there's been an unspoken rule that he is to keep his paws off my almond joy stash.
Since it's the new year and we're all supposed to be starting fresh, counting points, tracking activities – whatever you're into these early days of 2015, I thought I would come up with another shake that can get me through those times when I want to defrost my king size friends.  I've been making the peanut butter chocolate shake a lot lately.  Clearly I'm struggling to wean myself from the sugar loaded days of December.
This drink is only sweetened with an overripe banana so you'll want it to be fairly spotted so it's nice and sugary sweet.