A beautiful almond snowflake cake simply dusted with powdered sugar.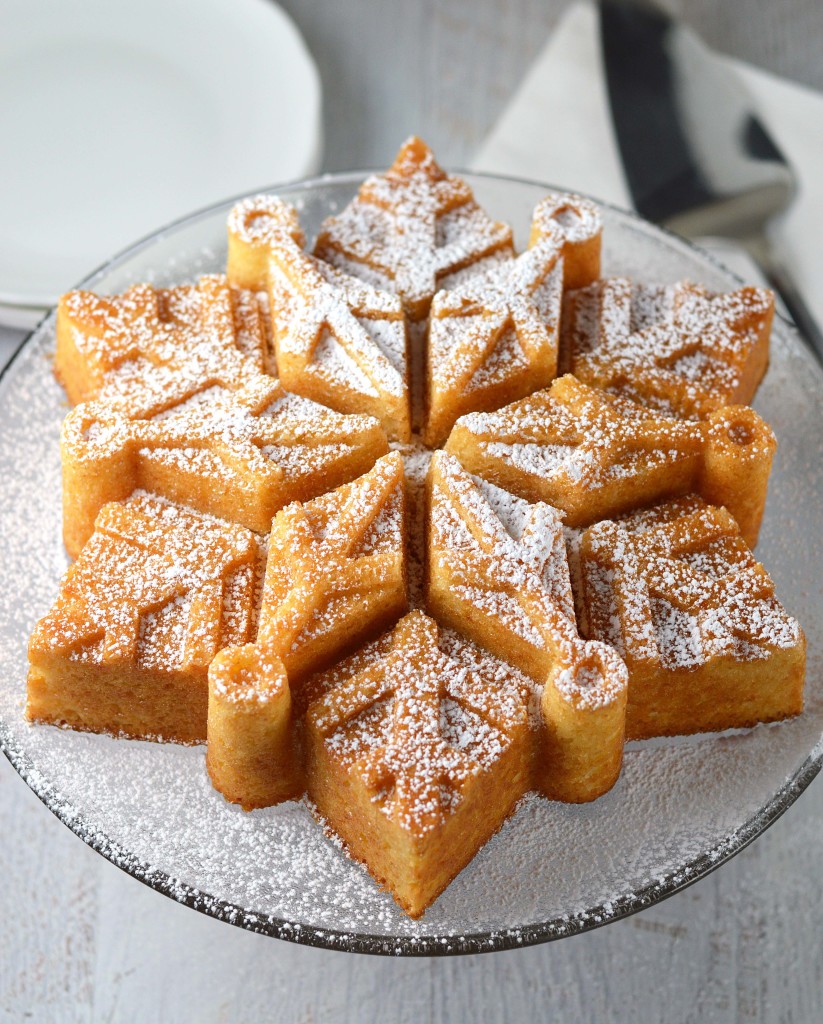 It's Friday and my birthday.  This certainly calls for cake!
Don't worry I made this a few nights ago so I didn't bake my own birthday cake.  The kids will go with my husband this afternoon and pick one up from the grocery store.  My guess is they will choose SpongeBob or Frozen.  As long as it's chocolate, I'll be fine!
We're having my parents over for dinner then heading to the theater to catch a movie.  After our quick trip to Vancouver, a relaxing night sounds perfect.  Plus I get popcorn this way!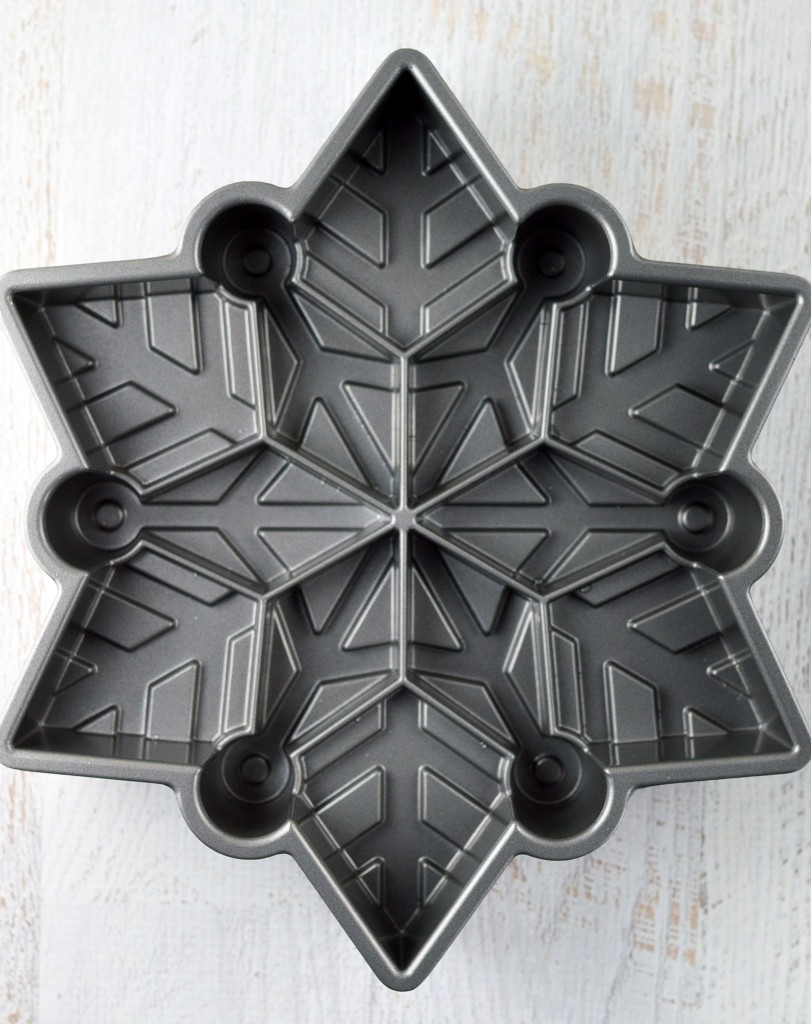 I ordered this snowflake pan from Amazon and received it lightning fast!  I don't even know how they do it.  Living in a small town you get to be somewhat of an online shopping expert.  You find out who ships free, fast and doesn't use a courier that leaves those annoying be back tomorrow yellow tags.  Guess what yellow tag?  Chances are I'm not going to be here tomorrow either.
If you want one of your very own I'll leave you the affiliate link.  It's beautiful and so simple to finish with just a light dusting of sugar.  Chocolate with powdered sugar would be amazing!
I went with the recipe that came with the cake pan.  It just so happened that I had almond meal in the cupboard.  Doesn't it feel like hitting the jackpot every time you don't have to go to the store?
The only changes I made was leaving out the part where you're supposed to mix the dry ingredients separately.  Typically most of my cakes and cookies end up being one bowl recipes.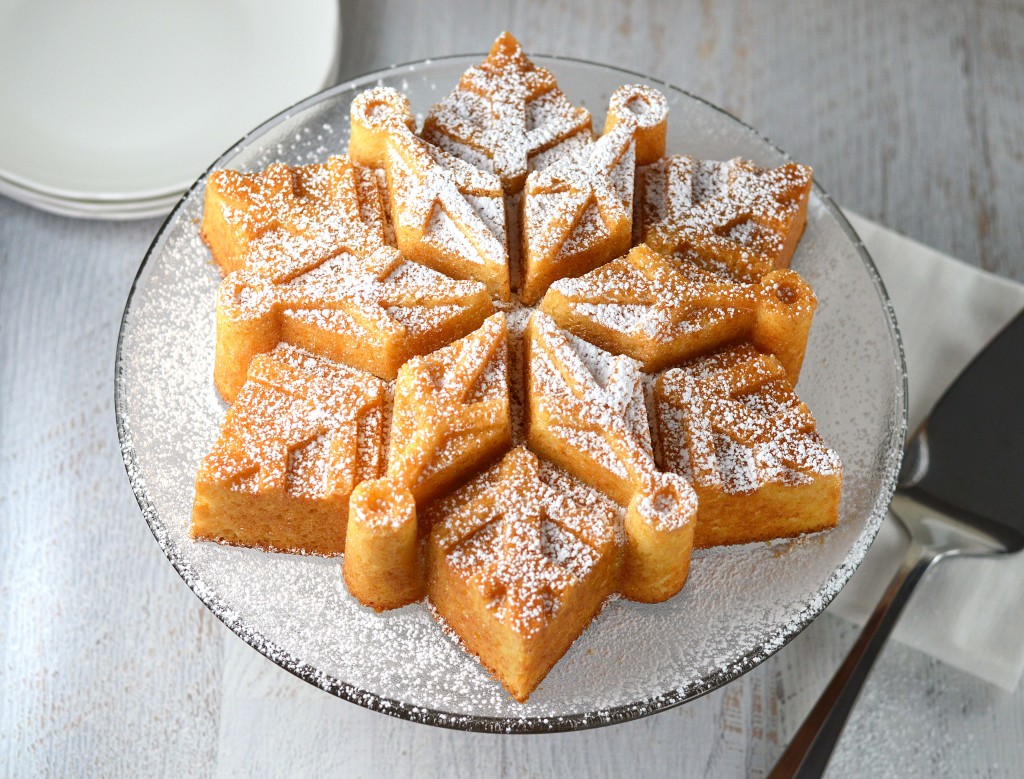 If you don't end up with a snowflake pan give this a try in any other 5-6 cup capacity pan.