A recipe for the ever so popular Coca-Cola cake.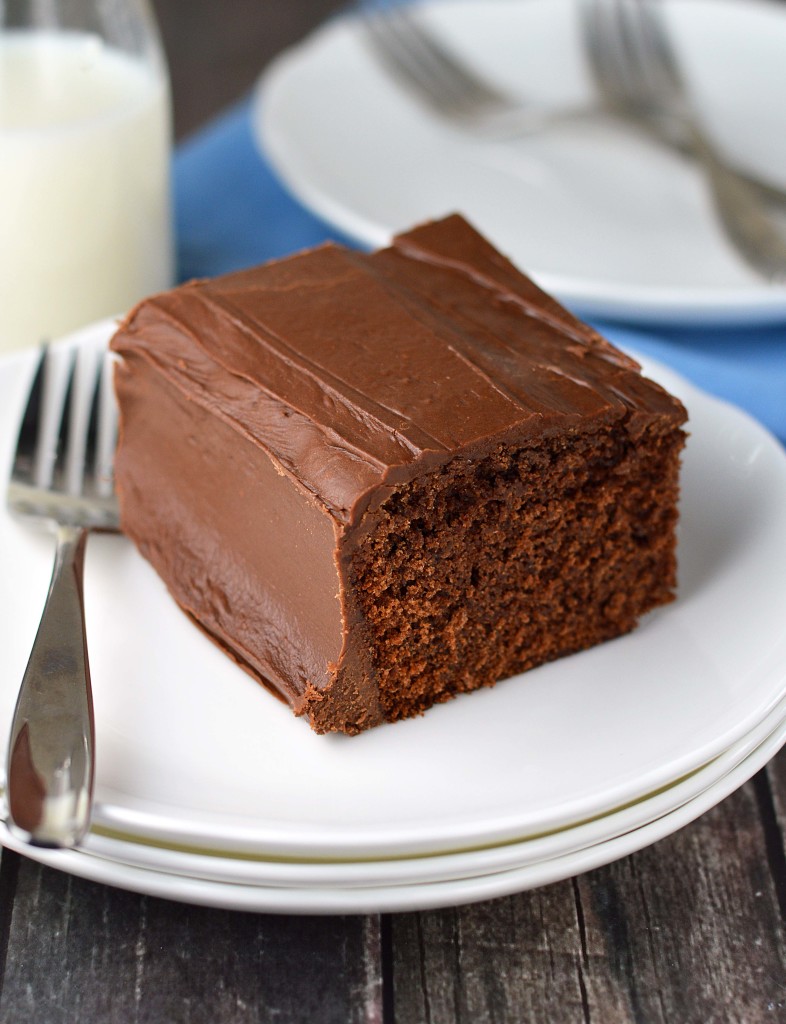 Friday's aren't all that much fun when you're sick.  Still better than Monday I suppose.  At least I get to stay in my pajamas for approximately 55 hours straight in I want.  Which I do.
One thing I wasn't giving up just because I have a cold is chocolate cake.  Even if I wasn't entirely sure I'd be able to taste it.  That's the thing that annoys me most about a cold.  What is the point of eating if you can't taste the food?  Turns out not all is lost and I can definitely eat the cake this weekend.  Hooray!
We had fun making this one.  The kids were thrilled because A:  They get to consume pop and B:  It contains mini marshmallows.  Emily was especially excited since we used the Coke bottle with her name on it.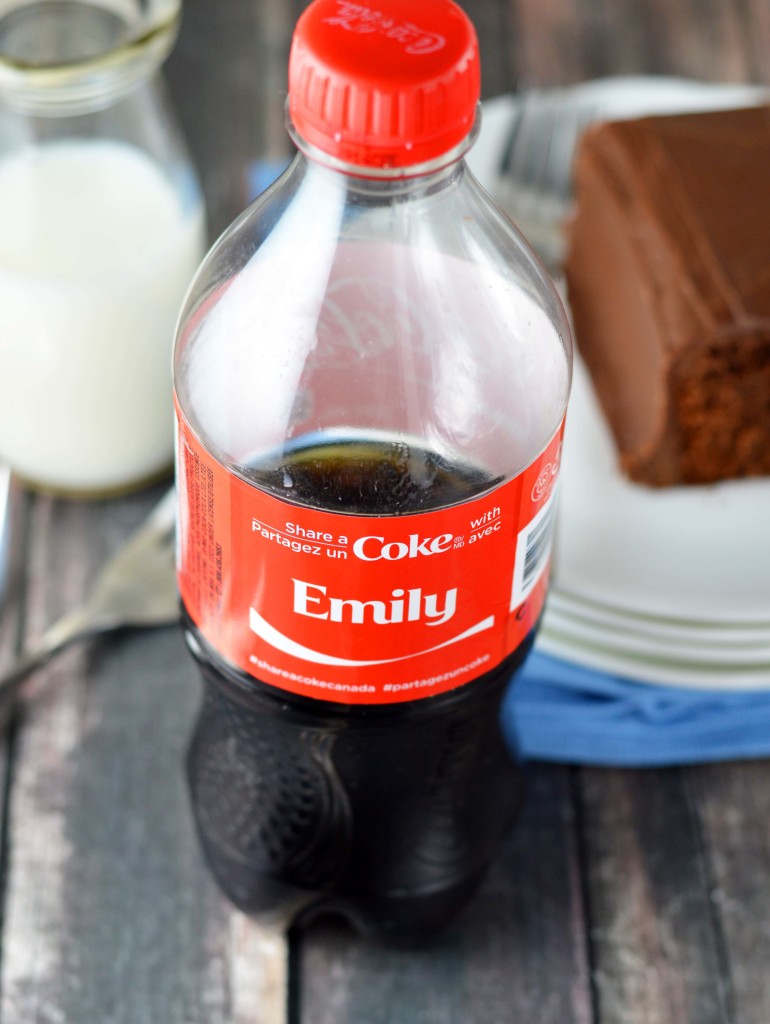 I had intentions of making one of the recipes online but after reading mixed reviews I decided to do my own thing.  Except for the marshmallows, which I found on the Coca-Cola website.  I definitely kept those in the mix.
The result is just what I was looking for.  A rich chocolate cake with a tender texture and just a hint of something different.  The frosting is amazing and also contains cola.  This recipe makes a nice sized cake that could easily be brought along to work, pot lucks or family dinners.  Best of all, you can serve it right out of the pan.  Less dishes are always welcome!