A layer of peanut butter frosting in between two cookies makes the best peanut butter sandwich!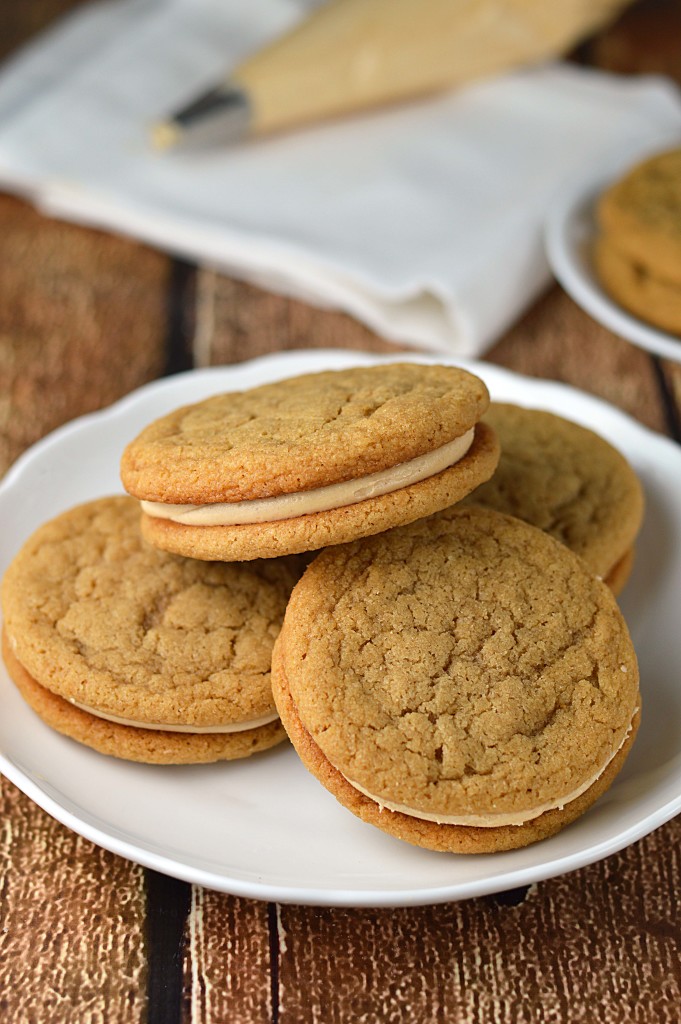 I was about to ask Brody if he wanted to help me unload the dishwasher when he finished my sentence.  Make peanut butter cookies?  Much better idea!  This little guy is all about the food.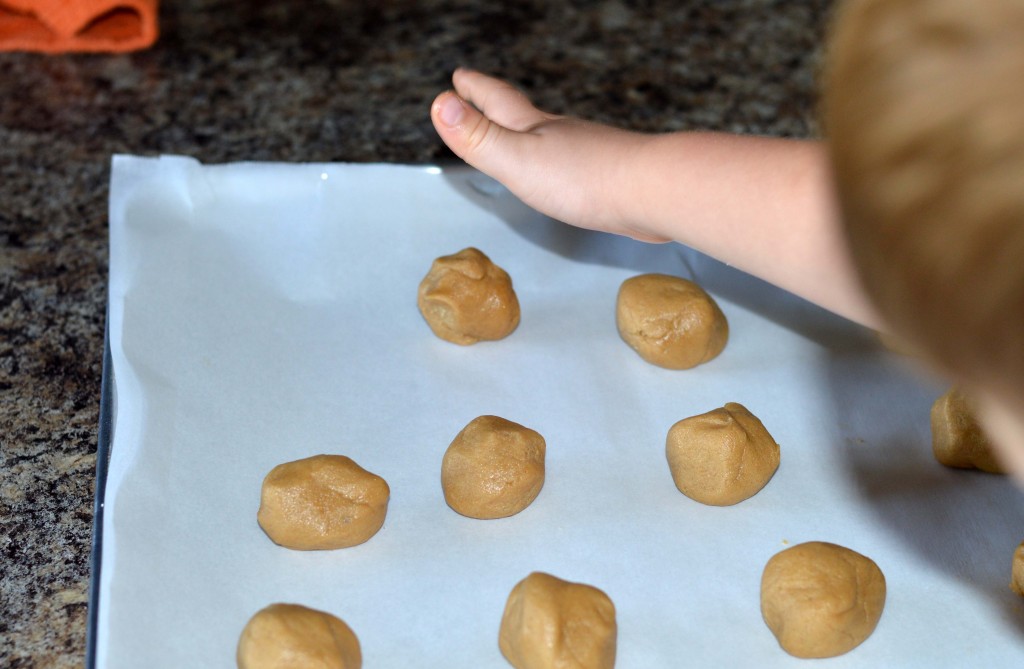 These peanut butter cookies are the same as my Grandma used to bring us by the ice cream pail when my brother and I were kids.   I've always wondered why I feel the need to cook for 10 but I think a light bulb just went off!
We've changed nothing about the cookie recipe she used other than the floured fork imprint.  I envisioned that turning out more like Brody eating cookie dough with a fork so we simply rolled them out.
We then decided to add a middle layer of peanut butter frosting to make peanut butter sandwich cookies.  Couldn't hurt right?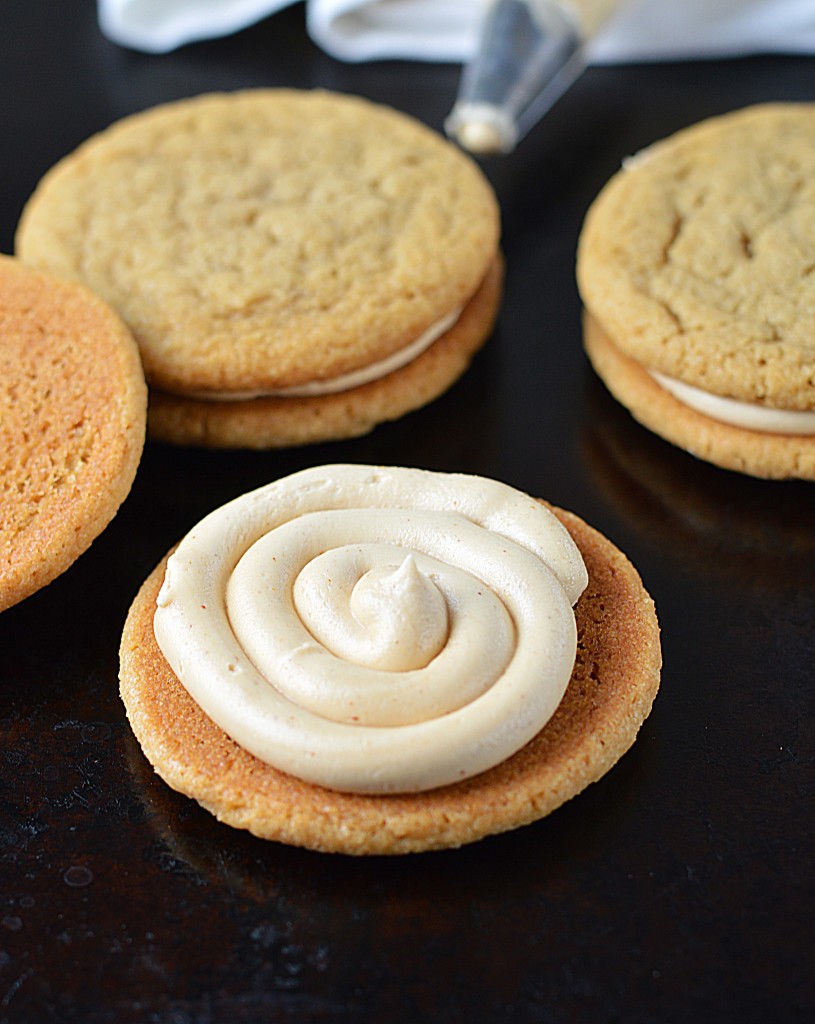 The original recipe is supposed to make 4 1/2-5 dozen cookies.  I get 2 dozen every time.  Guess it's true about the portion sizes growing larger over time.