Set dinner in the morning and return home to slow cooker spaghetti sauce.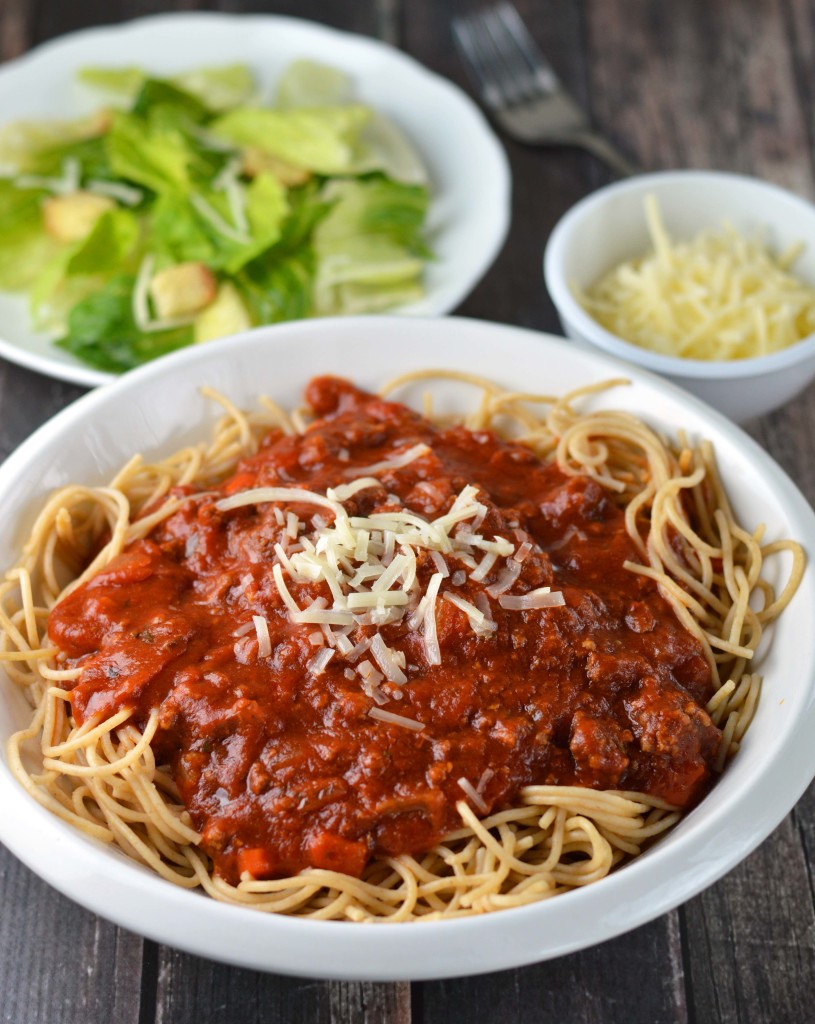 Just like that we're back to our regular routine.  Work, school, daycare and activities.  I have to admit I'm enjoying it.  After three weeks worth of Netflix blur and eating whatever, whenever I was so ready to put some good meals on the table!  Our actual table.  Not the makeshift stools and side tables we used in the living room.
For my forth post with Campbell's I made the slow cooker spaghetti sauce.
January has been even colder than December with the temperatures hovering around -30 c in the frozen North. Definitely time to break out the slow cooker for some warming meals.
This spaghetti sauce calls for more vegetable than my usual sauce and I for one really appreciated it after the holiday full of chips and dip.  Some say potato chips don't count as vegetables.  I file those people under "Not my real friends"
Of course the recipe is also super easy.  I got the ingredients ready the night before and turned the slow cooker on the next day.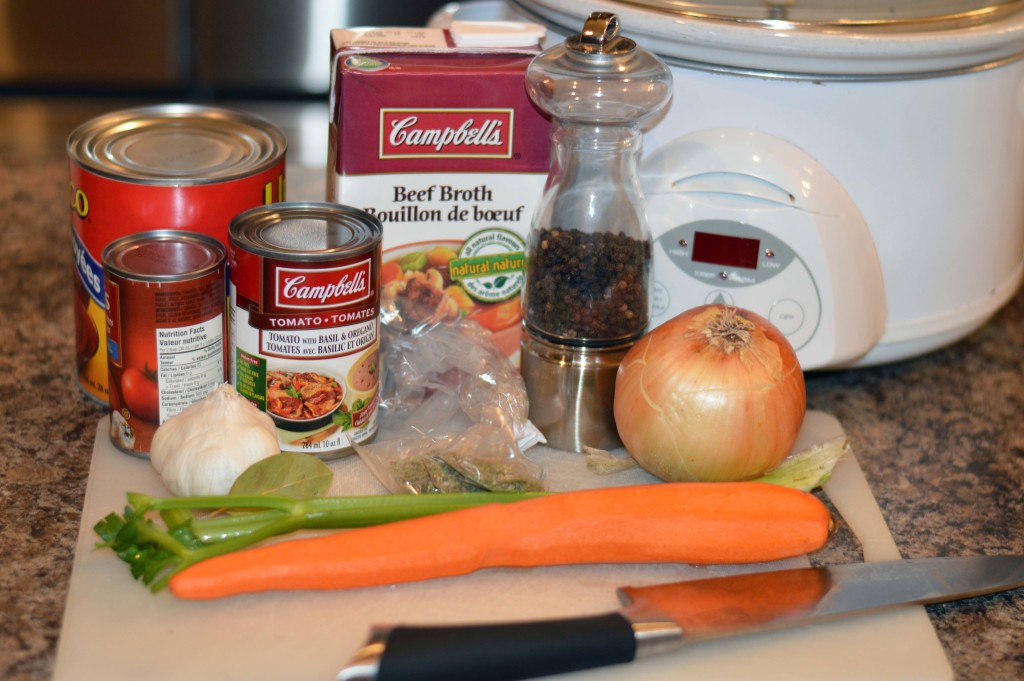 Here's what you'll need to make this meal.  Simple to make, easy to love!

Disclosure: I am part of the Campbell Company of Canada Ambassador program with Mom Central Canada and I receive special perks as part of my affiliation with this group. The opinions on this blog are my own.