One pot lemon lentil chicken and rice is a healthy meal the whole family will love!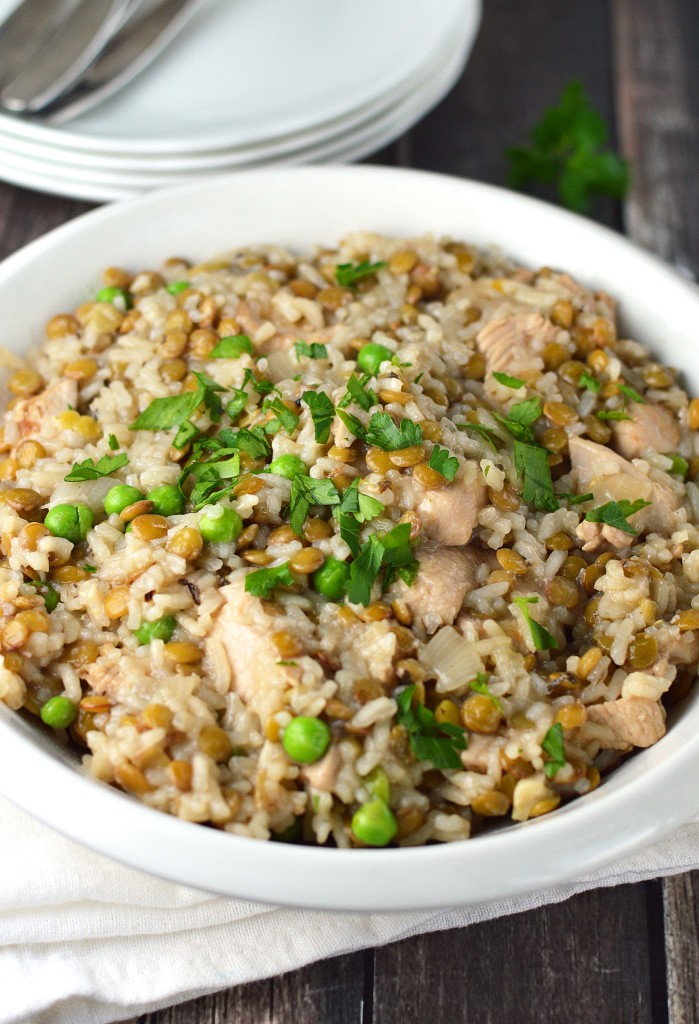 Confession:  I tried Lentils for the first time 5 months ago at a food bloggers conference I attended.
It's not really my fault though.  I come from a meat/potato/vegetable background.  Nothing wrong with it, we fall back to that routine in our house quite often.
However!  It's 2015 and my goal is to start cooking different things, whether it's new items or just changing up the usual meals.  Not too long ago I messed with our potatoes big time when I added Indian spices.  Look at me go!
I figured a good place to start would be the bulk isle.  It's a perfect place to buy a little of something and not commit to a huge bag of one item.  Take Lentils for instance.  I grabbed enough to make this recipe for just over a dollar!  I will be marching right back to the store to get another bag.  What an easy item to add to dishes!
Since I'm new to Lentils I checked out a few fun facts online:
They don't require soaking.  Good because that's way too much time and effort.
Low in fat, very high in protein and fiber.  Ahhh this is why they're classed as meat alternative.
You can incorporate them into cookies and cakes.  Sold!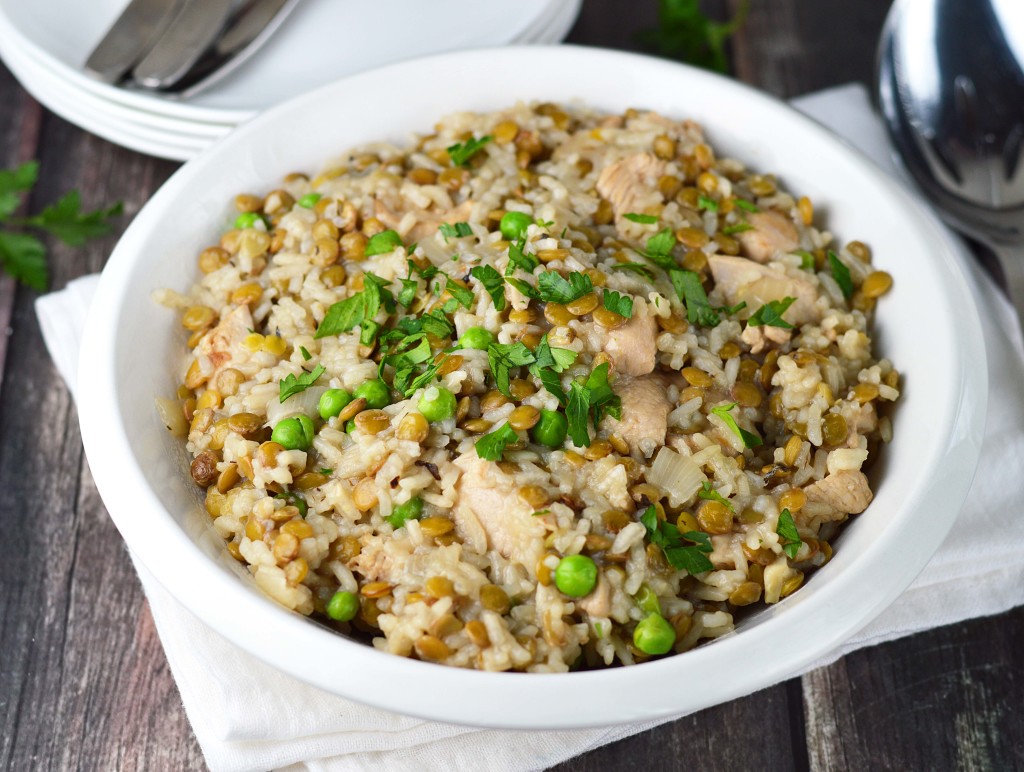 I took a family favorite and easily incorporated Lentils.  All ready in 30 minutes.