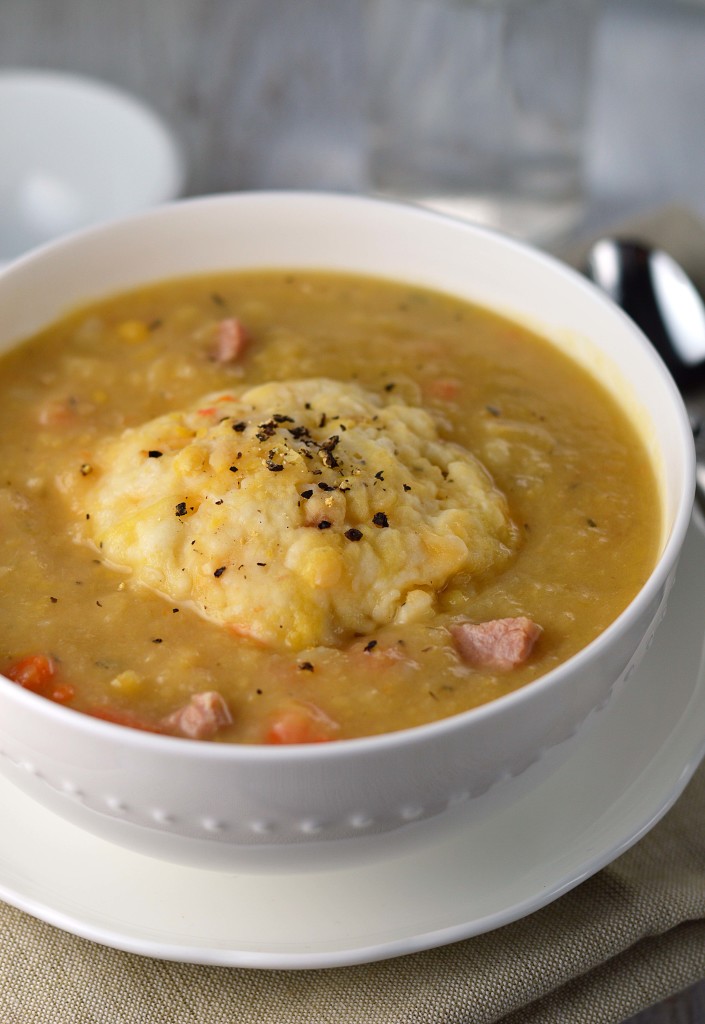 Last week I was thrilled to find the winter issue of Ricardo in my mailbox.  It's always nice to find something other than the gas bill!  I immediately flipped through it folding most of the corners down.  Books do not stay pretty at my house.  There are notes, scribbles and coffee stains most likely from when I've been interrupted by the kids requesting I open their cheese string.
There is a section of warming winter soups I want to cook through before we really get to BBQ season.  At this point though, I would gladly leave the soups, chili's and stews in favor of burgers, chicken and the occasional hot dog.  I'm already picturing the patio set up and pasta salad on the side of my favorite bbq chicken.  Come on Summer!
I found one recipe in particular I just had to try.  Pea soup with sharp cheddar dumplings.  While it was cooking it reminded me of the homemade split pea soup my mom makes.  Never in my life have I made dumplings so I was jumping in my kitchen with excitement watching them cook in the boiling liquid.  They're ridiculously easy too.  This is the most filling soup I've ever made.  It's full of vegetables and that dumpling in the middle is divine!  I can just hear the people that have been making dumplings forever.  "Is she for real, getting this excited?"  I like new things, I can't help it!
I made some adjustments to suit our tastes and availabilities.  Instead of rutabaga I used a russet potato and salt pork was replaced with a nice ham steak.  Sprigs of thyme are hard to come by here so I used dried thyme.  Soup is easy like that!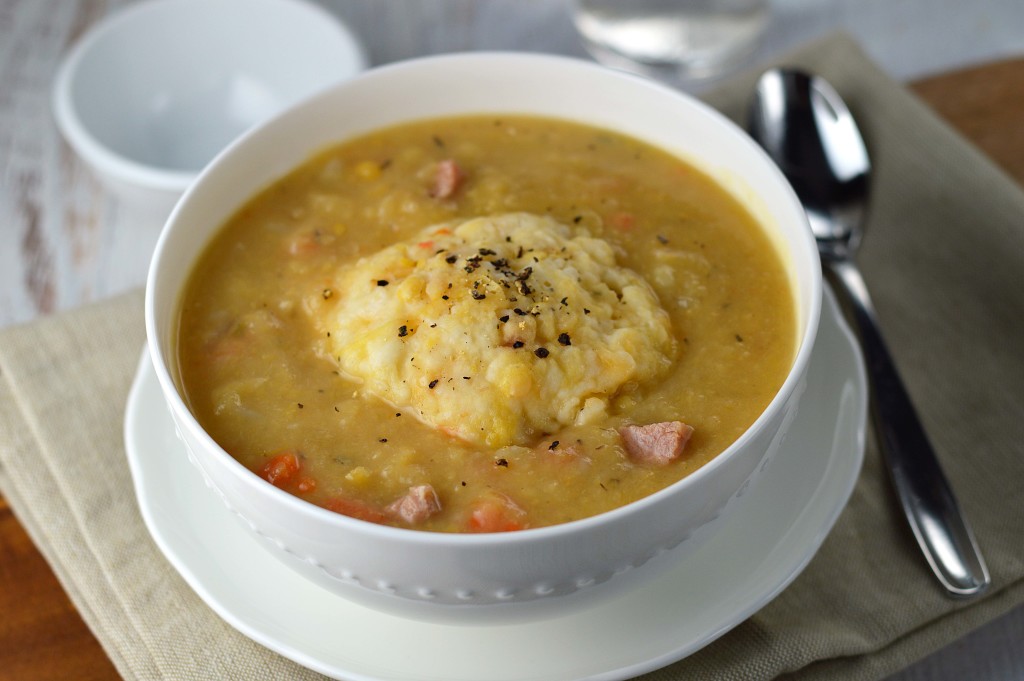 If you want to make this in its original form, page 78 in the 2015 winter edition of Ricardo will lead you the way!