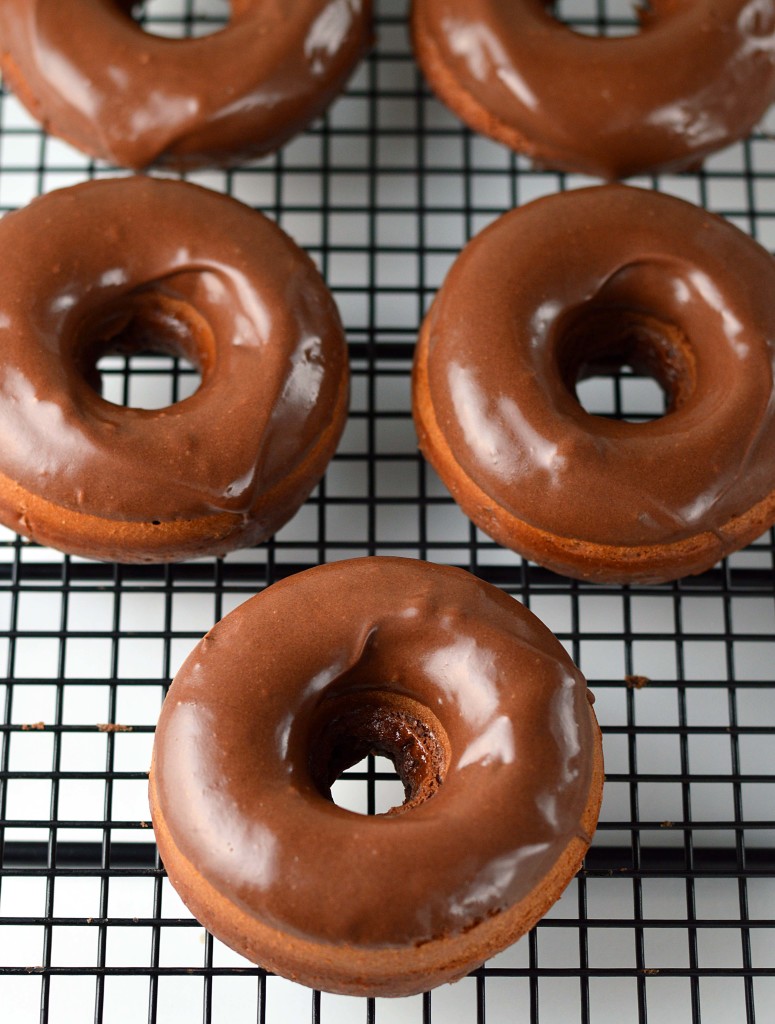 I had one thing on my mind all week.  Baked chocolate doughnuts.
This pan from Amazon came in the mail and I just had to try it out.  I forgot I even ordered it.  It's like Christmas when that happens!
I've made baked mini doughnuts in the past so I knew they would turn out well.  I just wanted them to be chocolate this time around.
Baked doughnuts are best eaten when fresh since they tend to dry out sooner than their fried friends.  It's never a problem getting rid of doughnuts right from the oven around here though.
If you have some spare piping bags lying around, they'll help to fill the pan.  You don't need a tip, just fill the bag and cut the end off.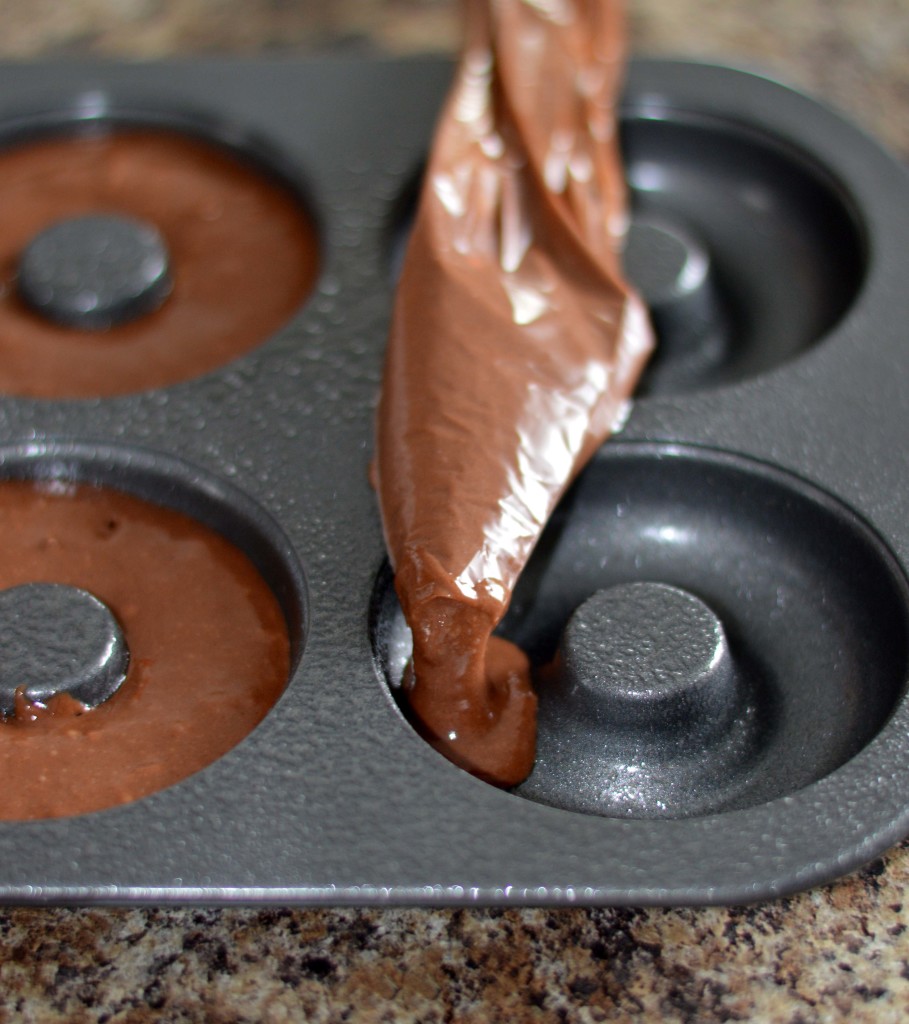 Squeeze the batter into the circles and bake for 8 minutes.  Wait patiently.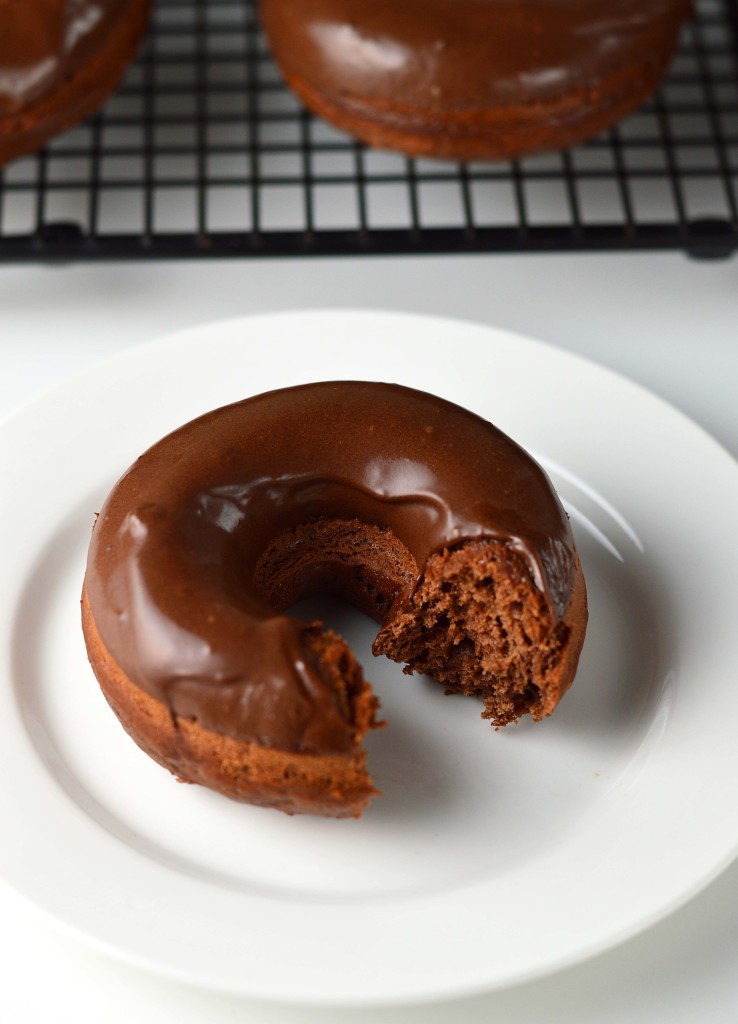 Dip them in the glaze, eat a few and have a happy weekend!