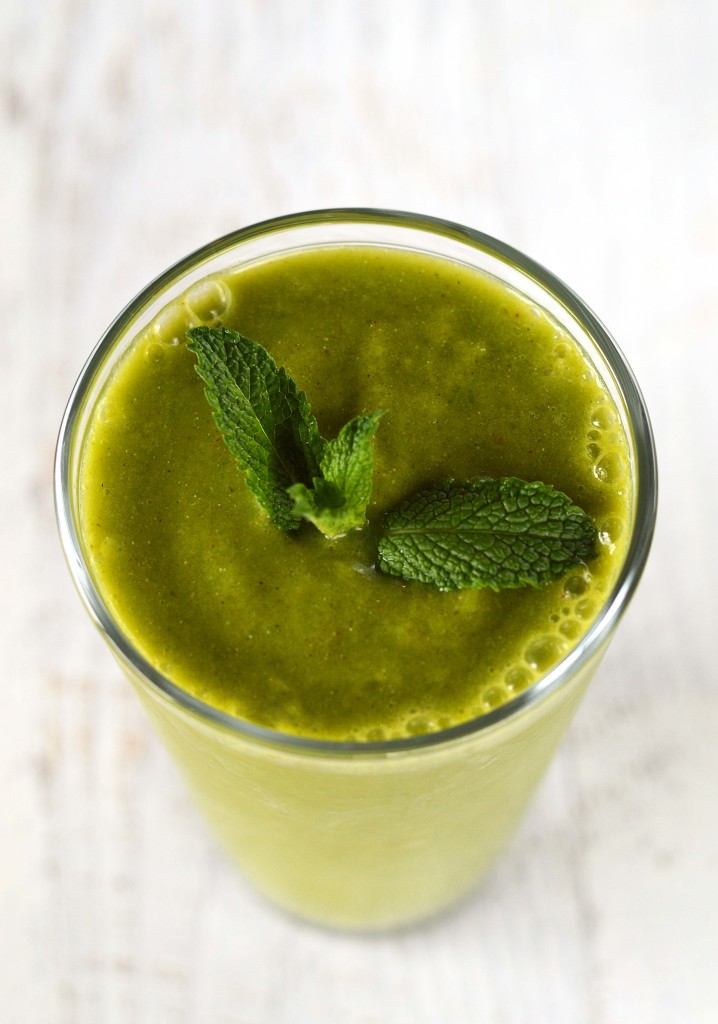 To be clear, there is nothing guilt worthy about this green smoothie, only the actions of the weekend prior to consuming it.  Birthdays are best known here for going a tad overboard.  I won't get into the details but it wasn't pretty.  Pants are tight.  I'll leave it at that.
On to greener pastures this week!  I announced on Instagram my latest splurge was a Vitamix so I'll be putting it to good use this week.  We ventured to the grocery store yesterday and stocked up on all things healthy.  Kale, Spinach, frozen fruit, chia seeds.  You get the idea – outer most sections of the store.
My mom was nice enough to come over last night to share some mint with me.  It's my little addition that makes the smoothie really refreshing!  I could have done without the squishy looking worm that came with it.  Imagine me rolling it in my hands for awhile, playing with it "Is this a bug?"  Trevor confirmed indeed it was a bug and the nasty little thing went flying when I did my hands in the air maneuver.  Triple rinse on the mint!
Now that everything is rinsed, chopped and blended I'm feeling instantly better about myself.  It's amazing how many fruits and vegetables you can jam in there!