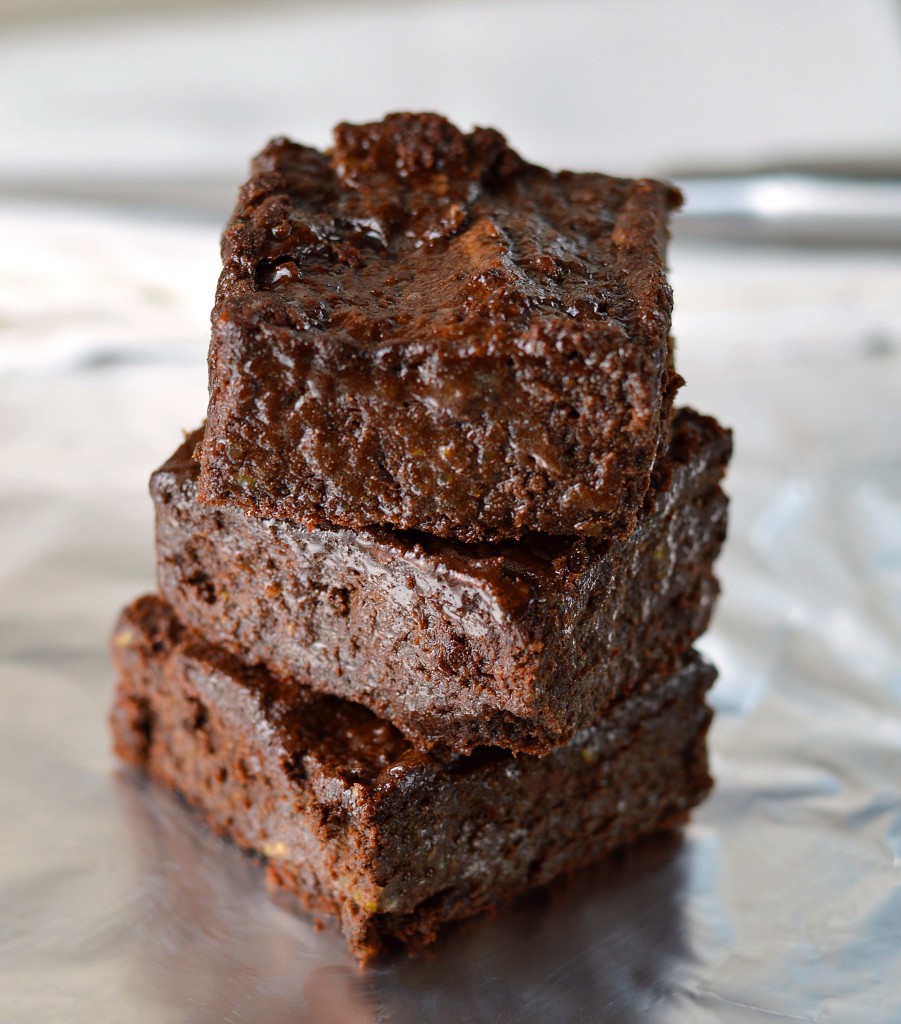 This Friday we're going healthy!  Well not exactly healthy but healthier with avocado brownies.  They're butter and flour free but still totally cake night worthy.
I started out replacing only the butter with the avocado but then found a little mystery bag in the cupboard.  Ahh yes, leftover ground almonds.  There always seems to be little bags of this and that leftover with no real purpose.  I'm trying to do less tossing and more using.  So the flour got replaced as well.
Plus there's this whole gluten/dairy/egg sensitivity I supposedly have.  I'm not about to give any of them up but cutting back never hurts.  The whole deal makes me want to hit up a big dose of cheese pizza with a side of DQ blizzard.  All which the Doctor said was fine but "expect a reaction"  I'll take my chances!  (while I itch some red bumps)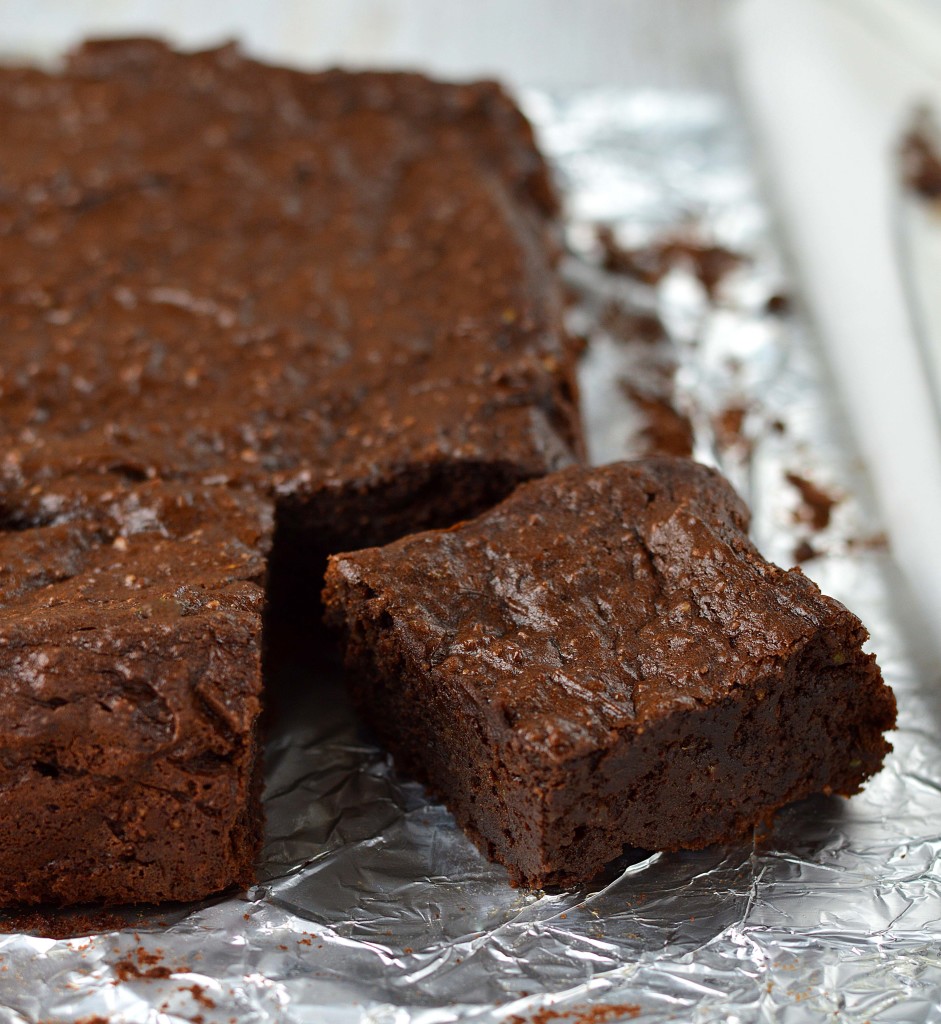 If you've got some ripe avocados lying around definitely give these a try.  Unless you tell people there are sneaky green ingredients in the brownies they're probably not going to notice.  They may detect the awesomeness that is ground almonds though.  Not only does it replace the flour It really lends a nice texture to the brownies!