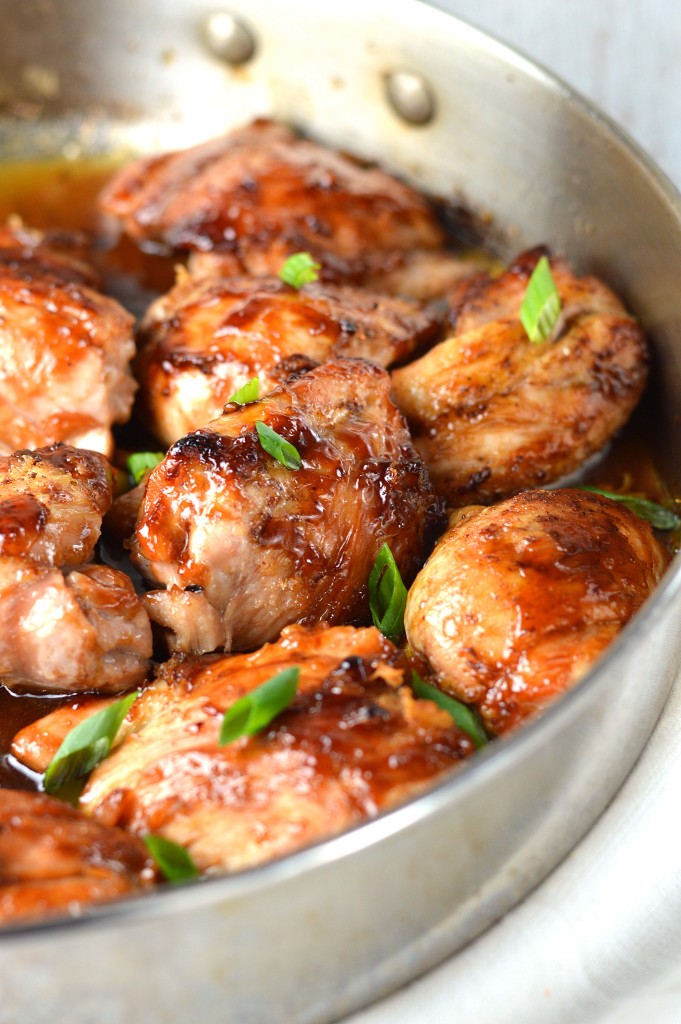 Fellow Canadians rejoice!  It's time for a delicious Maple recipe made with Pure Infused Maple Syrup.  Straight from breathtaking Nova Scotia, the team at Pure Infused have outdone themselves and created the following unique flavors.
Vanilla, Cinnamon, Star Anise

Cinnamon, Nutmeg, Cloves
Lavender & Chai
Ginger, & Apple Cider Vinegar 
Chipotle & Lemongrass
Maple syrup just screams waffles and pancakes must be made!  This weekend I was in my pajamas full time whipping up thick fluffy stacks that just begged to be covered in the Vanilla, Cinnamon and Star Anise!
But I need to tell you about our main dish, the star of the dinner table this weekend!  I used the Maple syrup, Ginger & Apple Cider Vinegar flavor to make this amazing pan roasted maple soy glazed chicken.  This dish is simple enough to make on a busy weeknight yet impressive for weekend dinner guests.   Everyone will be wondering how you pulled this off so effortlessly!  That's the beauty of having a complex, perfectly balanced base for the sauce.  Pure Infused has done the work for us!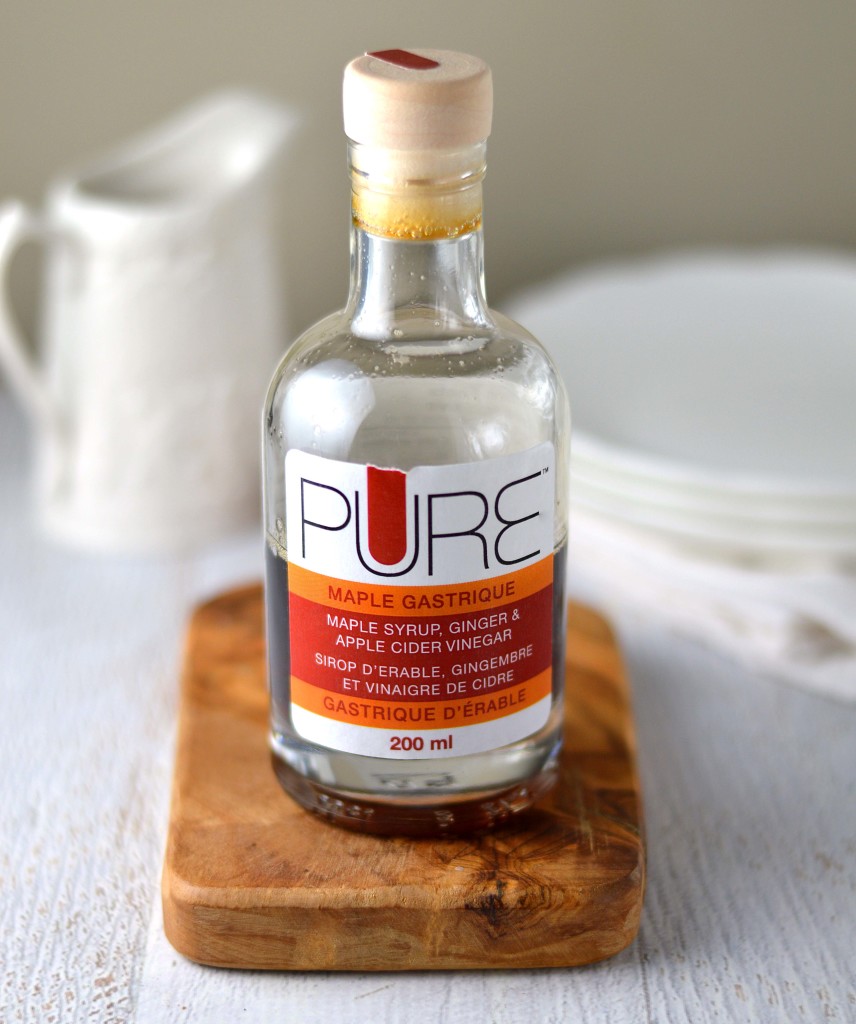 I like Pure Infused Maple Syrup for so many reasons.  A:  They're Canadian.  As am I.  Oh Canada!  B:  I'm trying so desperately to cook different meals.  So even if I make an old favorite, it instantly becomes new again with a flavor infused syrup.  And C:  It's Maple syrup, come on!  So versatile.  Baking, pouring, a slight drizzle into tea and latte's or creating a savory dish like I have tonight.
I started by dusting some chicken thighs with Chinese five spice powder then seared them until they were nicely browned.  As for the glaze, which is as easy as it is delicious, I simply poured it over the chicken before it headed to the oven where it roasted to sticky maple perfection.  In about 30 minutes dinner was ready!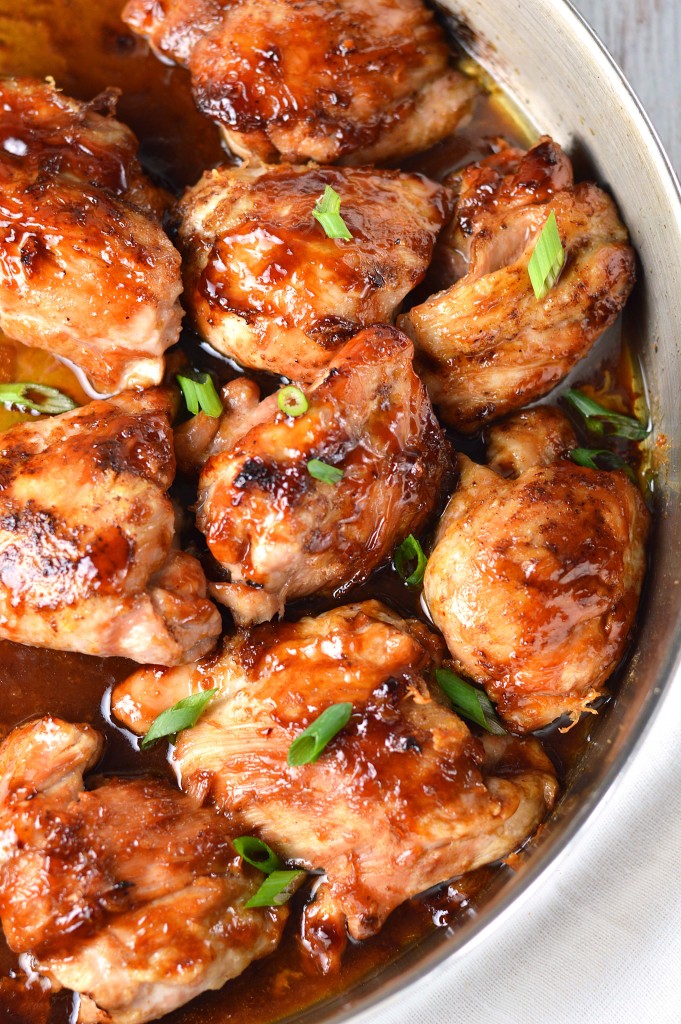 Today's post is sponsored by the lovely folks at Pure Infused Maple Syrup.  All photos and opinions are my own.  I love maple syrup and I cannot lie!