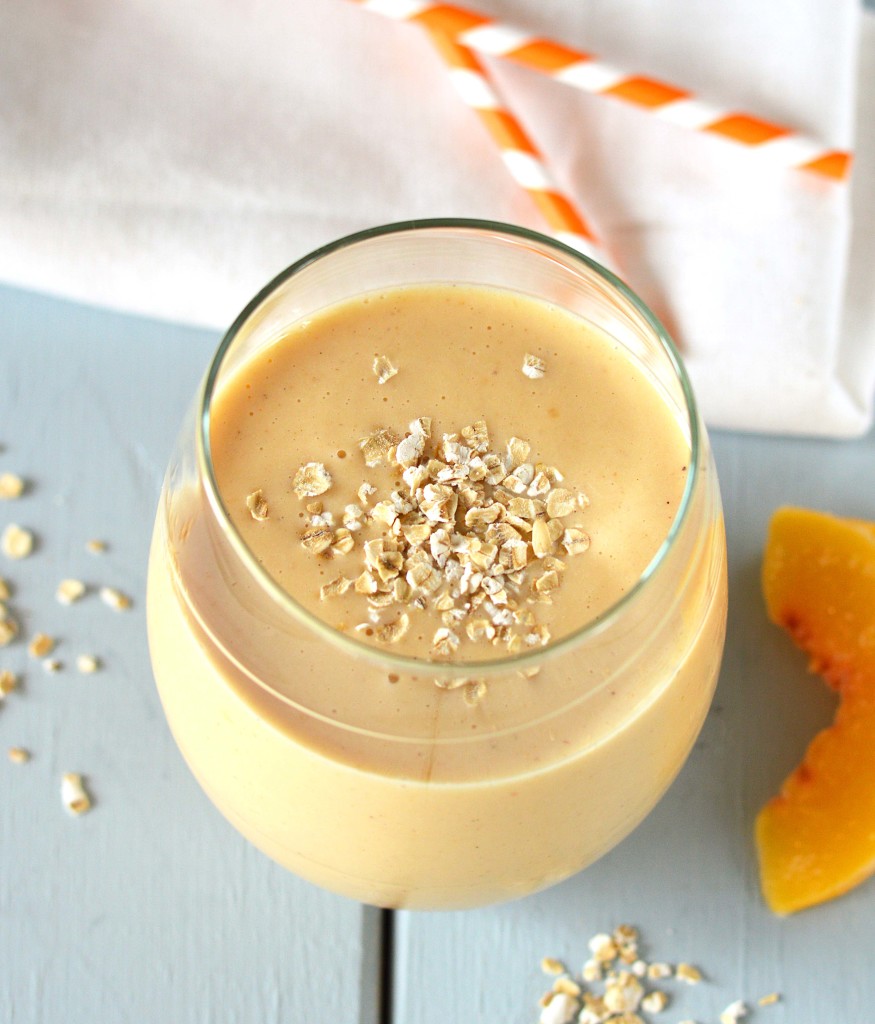 I have been relying on frozen fruit for the last 6 months.  Living just off the Alaska Highway usually doesn't scream fresh, organic or farm to table.  Especially since there's still snow on the ground.  Hello, it's the end of April.  Can we be done already?
The good thing about frozen fruit is it's better than ever.  Most times in recipes I can't even tell the difference.  Flash freezing – we love you!
When it comes to smoothies, I prefer frozen fruit to get that thick texture.  This peach cobbler smoothie combines frozen peaches and spices you'd find running through a warm cobbler.  I found the recipe in a Vitamix book and tweaked it with ingredients I had on hand.