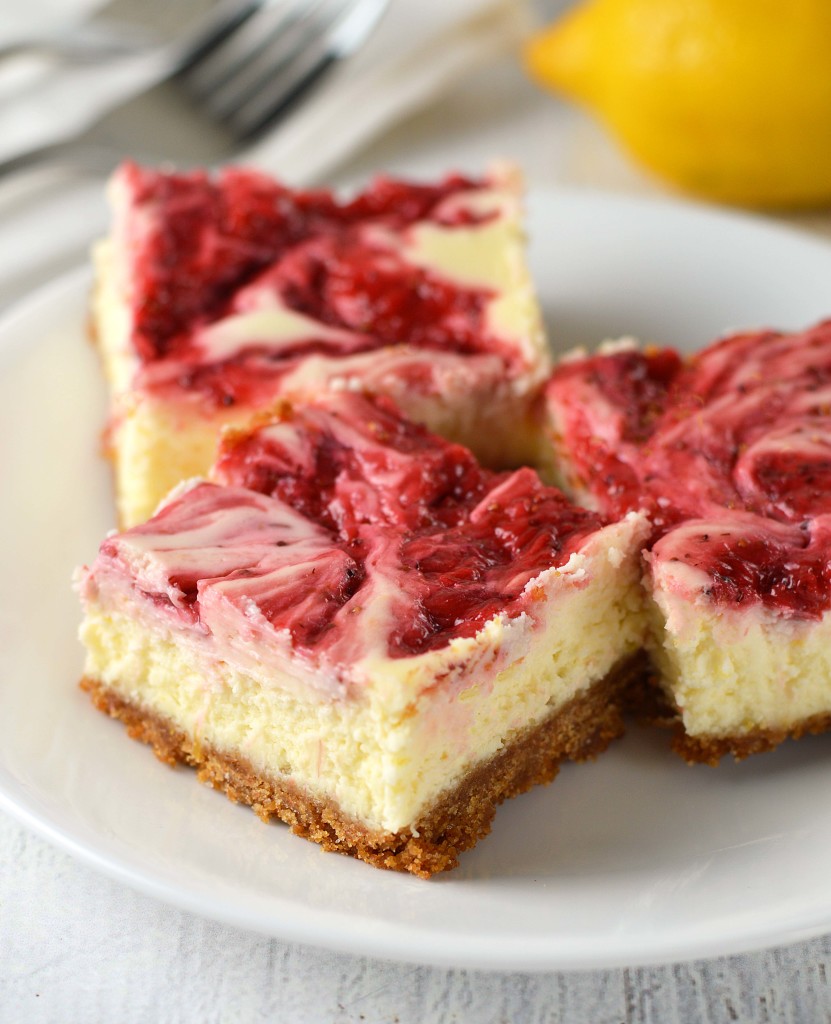 Strawberry lemonade cheesecake bars.  Well, well, doesn't that just scream Summer!
We're off camping this weekend and you know my rule:  Must eat as much as possible in 48 hours.  Lucky for me and my summer clothes we're going with both our parents so we'll get to share.  Dibs on the chips and dip though.
My coworkers and I were discussing today just how great camping really is.  Mainly we were loving the fact that wearing pajamas around the campsite is totally acceptable.  I don't ever do that in an all inclusive or even around a hotel complex.  Camping crowds are totally my speed.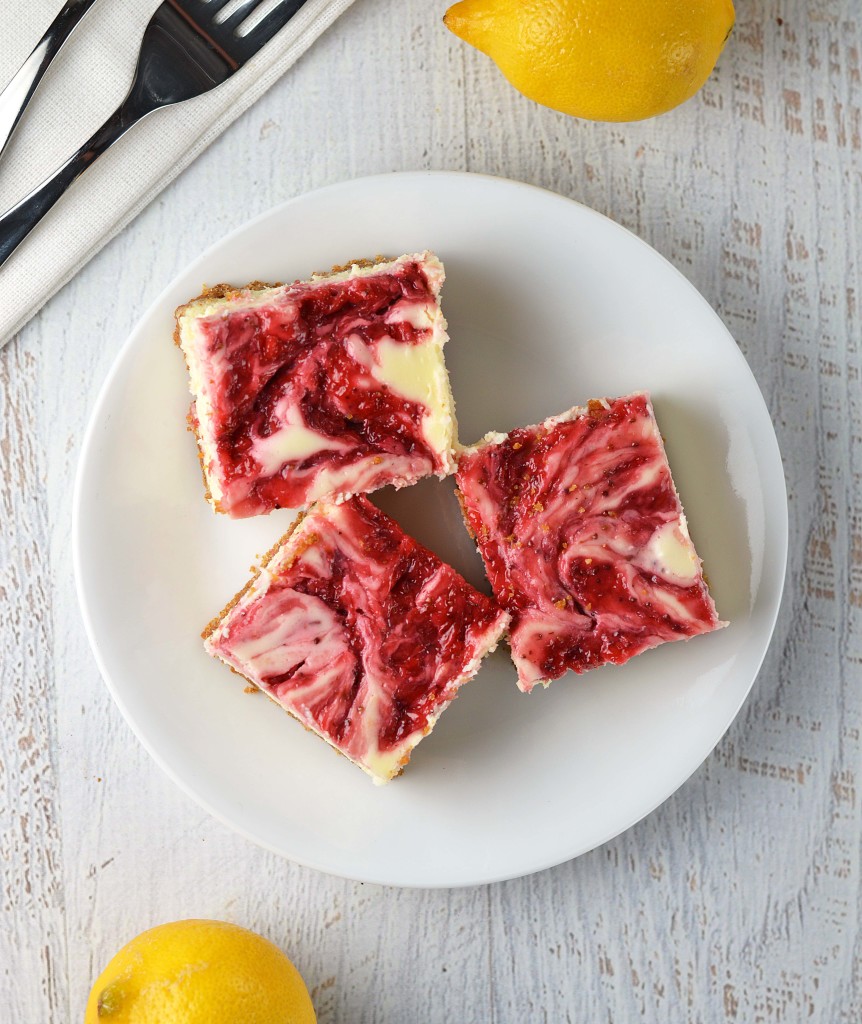 These cheesecake bars are flavored with lemon juice and zest so they're extra lemony then swirled with sweet strawberries.  Perfectly summery, portable and shareable!