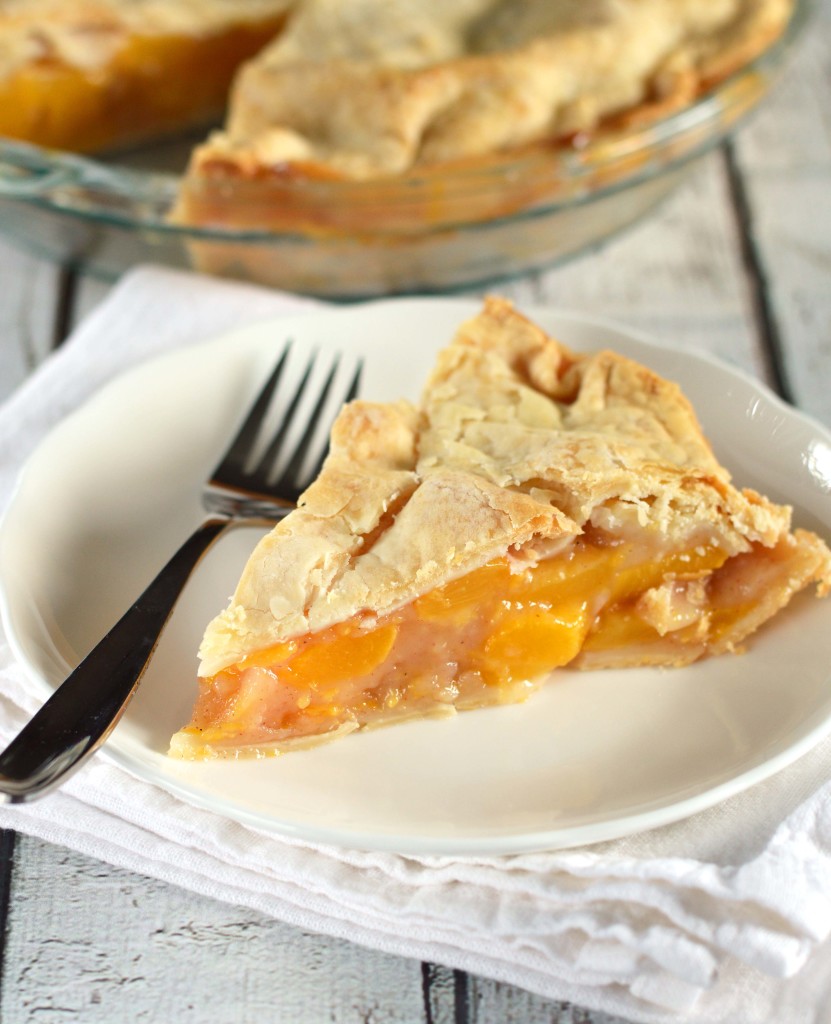 I have to tell you about the peach issue I had.  It's been bothering me all week!  I can't even think about it without squirming.  I was making peach jam, going along my merry way when I sliced into one of the larger peaches, twisted it in half and out of the pit came a bug of some sort.  It kind of looked confused like it hadn't seen the light of day in quite some time.  The nasty thing slithered out and because of my panicky shaking motions, ended up down the drain.  Gross!!  I then took necessary precautions of pouring scorching hot water down both drains and plugged them with sink stoppers.  I read once that ear wigs sometimes make their way into peach pits.  Shudder!!
Probably not the best way to start blog post about this delicious peach pie but I assure you only non-bug infested peaches made their way into the recipe.  This pie almost used up the remaining box I brought back with me from holidays.  I was able to can boozy peaches, froze a bunch of individual slices on cookie sheets, made peach jam (that ruined my week) and now on to this pie.  The remaining few will most likely end up in our green smoothies or as bed time snacks for the kids.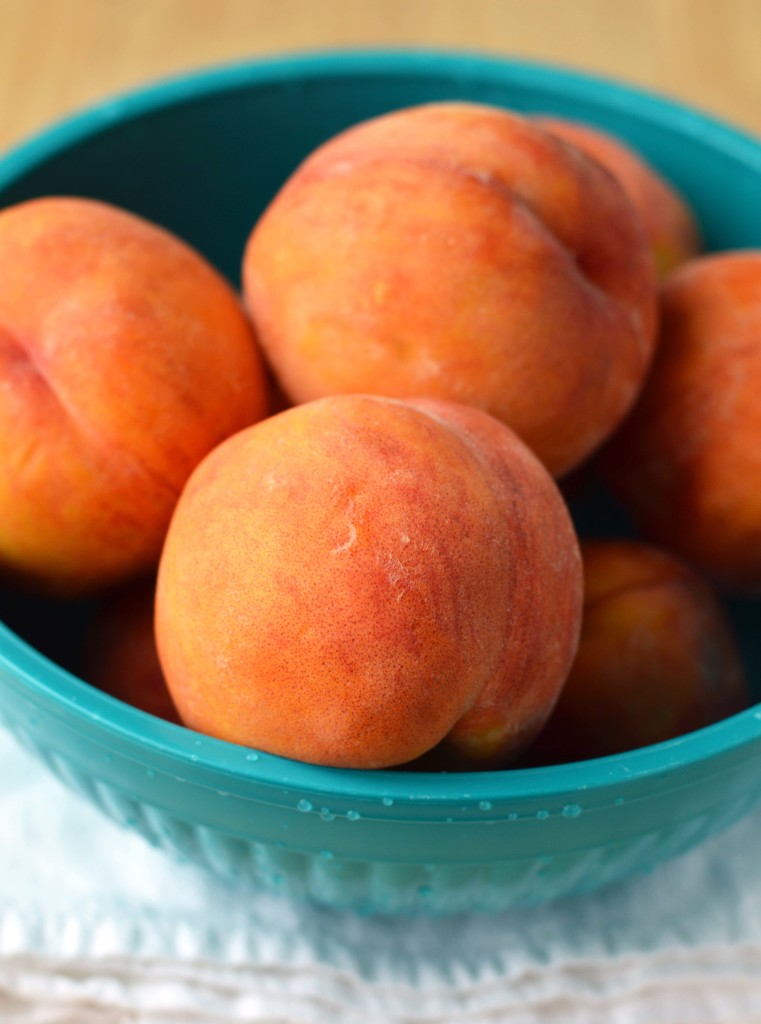 I'm breaking out the pre made pie crust for this pie, which is right up there with my beloved brownie mixes.  Using a few short cuts always speeds thing along – basically meaning I get to eat it faster.  We're having the pie with pj's and a movie tonight.  It's been a rough week trying to get back in the swing of things after being away for two weeks.  Monday morning, I swear I just sat at my desk staring at the computer for an hour.  So hard to bounce back!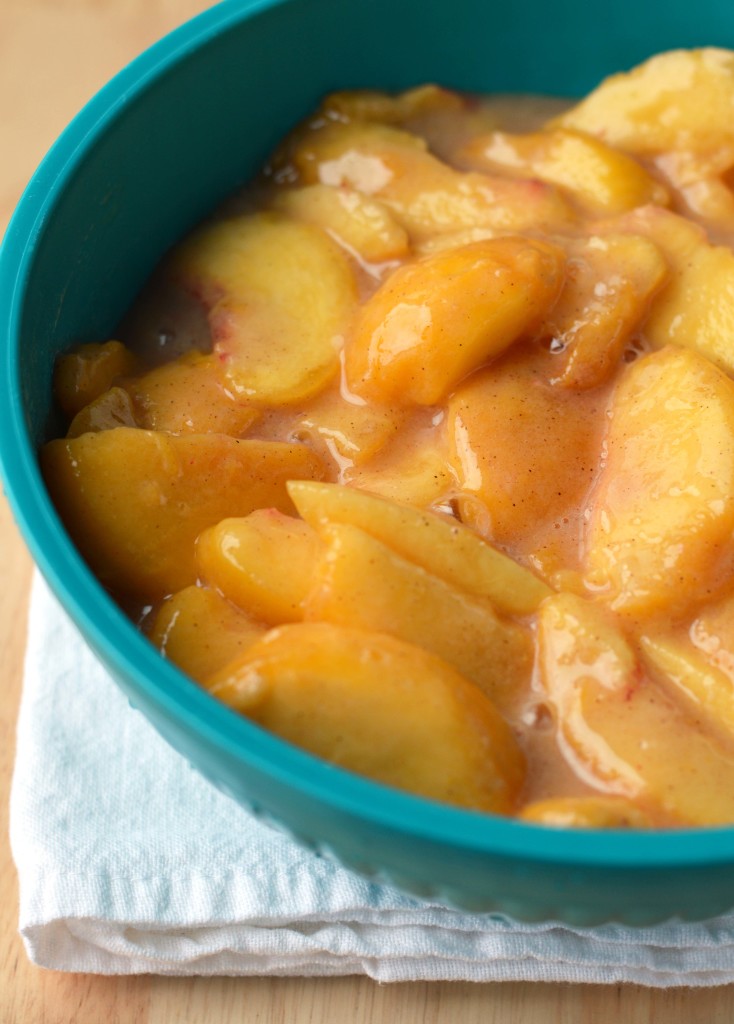 I love this pie for it's simple-ness.  Just some sliced peaches mixed with a few other ingredients.  If you're looking for a more fancy pie definitely check out the Caramel Peach Crumble Pie.  I've added a pinch of cinnamon to add some warmth.  The bit of spice gives a friendly reminder that fall is right around the corner.