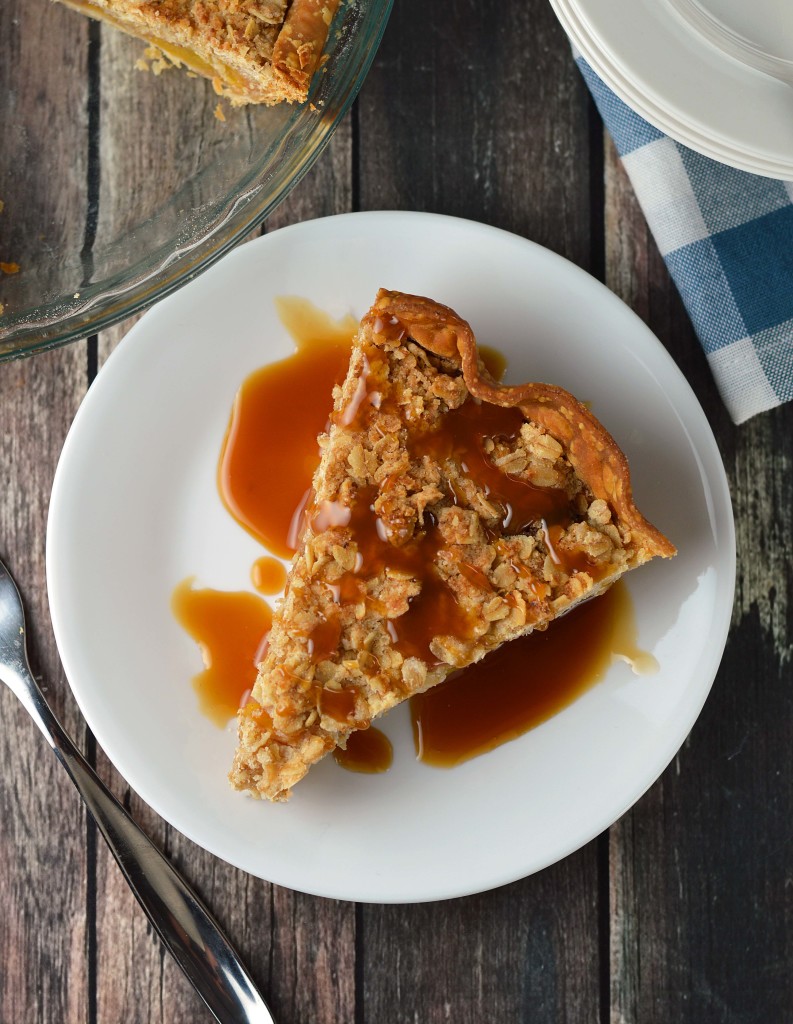 Going back a few weeks I got an email from my mom with the subject:  Easter Dinner Sunday – I'm making ham, your uncle is making scalloped potatoes and I'll put you on desserts.  Well ok then!
I ran through all the possibilities and went through many sticky notes at work.  Apple pie – scratch that.  Made it at Christmas.  Chocolate cake –  scribble.  Eaten too many mini eggs.  Then I remembered a pie I made about three years ago.  Caramel peach crumble pie.  It was so good that I delivered a few pieces across town to my parents at 9pm in full blown pajama attire.
I made the pie for Easter and we all devoured it but I didn't totally love the topping it had going on.  So this week I tried the whole recipe over again using my favorite oat crumble topping.  Much better!  Totally what I had envisioned for the family dinner.  Sorry Easter guests!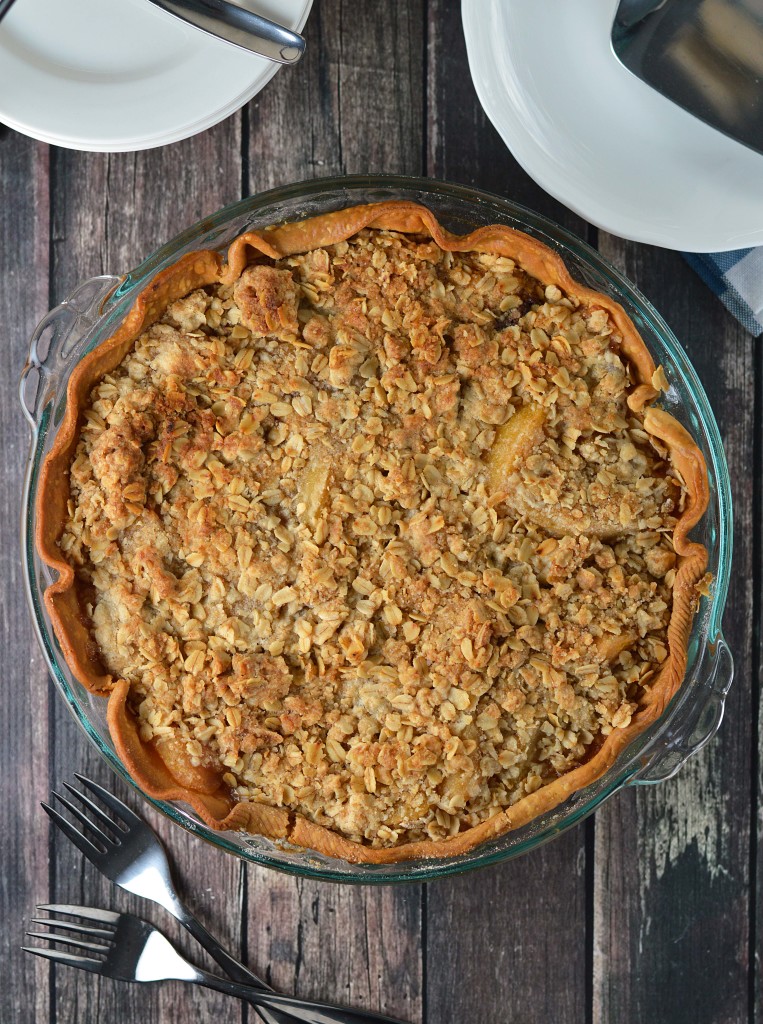 Because it's the end of the week and we've been busy with the kids activities, dinners, work and so on I used a few ready-made products to help the recipe move along.  A squeeze bottle of caramel sauce and pie crust to be exact.
I love premade pie crust and I don't care who knows it!
This caramel peach crumble pie is decadent all around with the caramel sauce running through the peach filling and buttery oat topping.  Plus a little extra caramel drizzled on top never hurts!