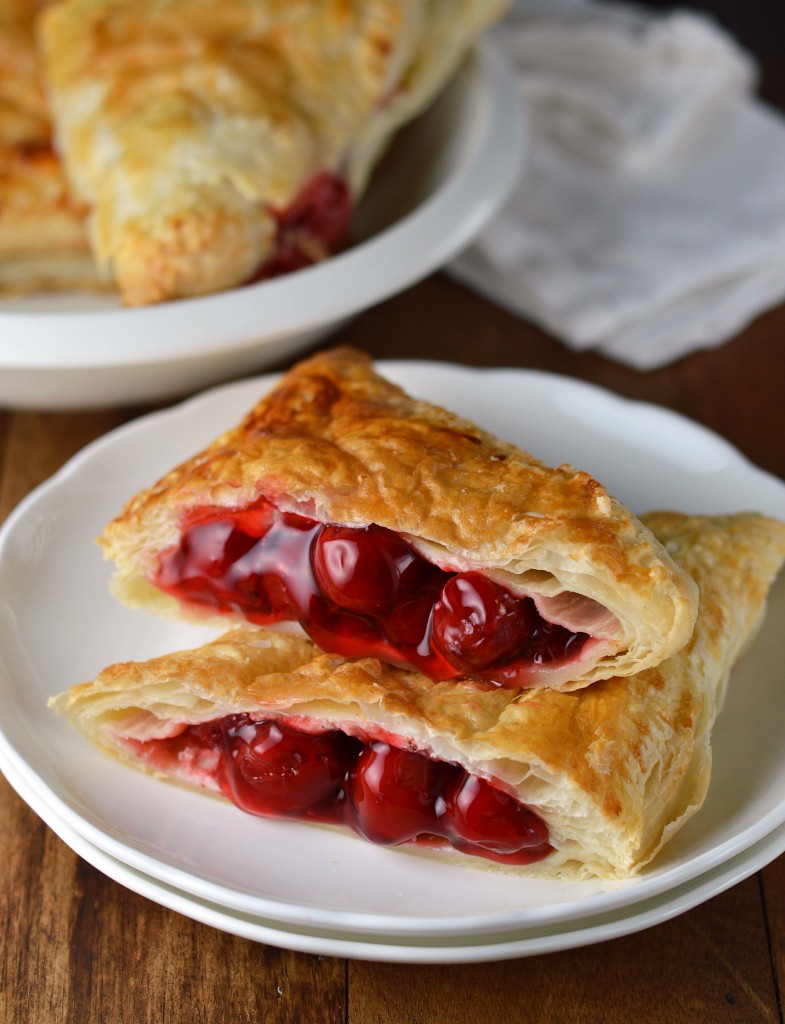 After a week of trying to eat as many vegetables as possible, it's time for a treat!
There's a 50/50 chance I'll be going camping this weekend.  99 percent of me doesn't want to pack everything out again.  The leaves are yellow, the air is cold and it's a lot of work getting ready in short notice.  If I'm going, I'm bringing these cherry cheesecake turnovers and fleece pajamas.   I will protest comfortably.
I once made these before with a layer of straight up blocked cream cheese and they tasted just like that, a bite of blocked cream cheese.  Not good.  This time I whipped up the cream cheese with powdered sugar and vanilla beans.  This results in a light and fluffy cheesecake texture underneath the cherries.  Vanilla extract can be used if you don't have a bean lying around.  I had some beans left over from the boozy cherries.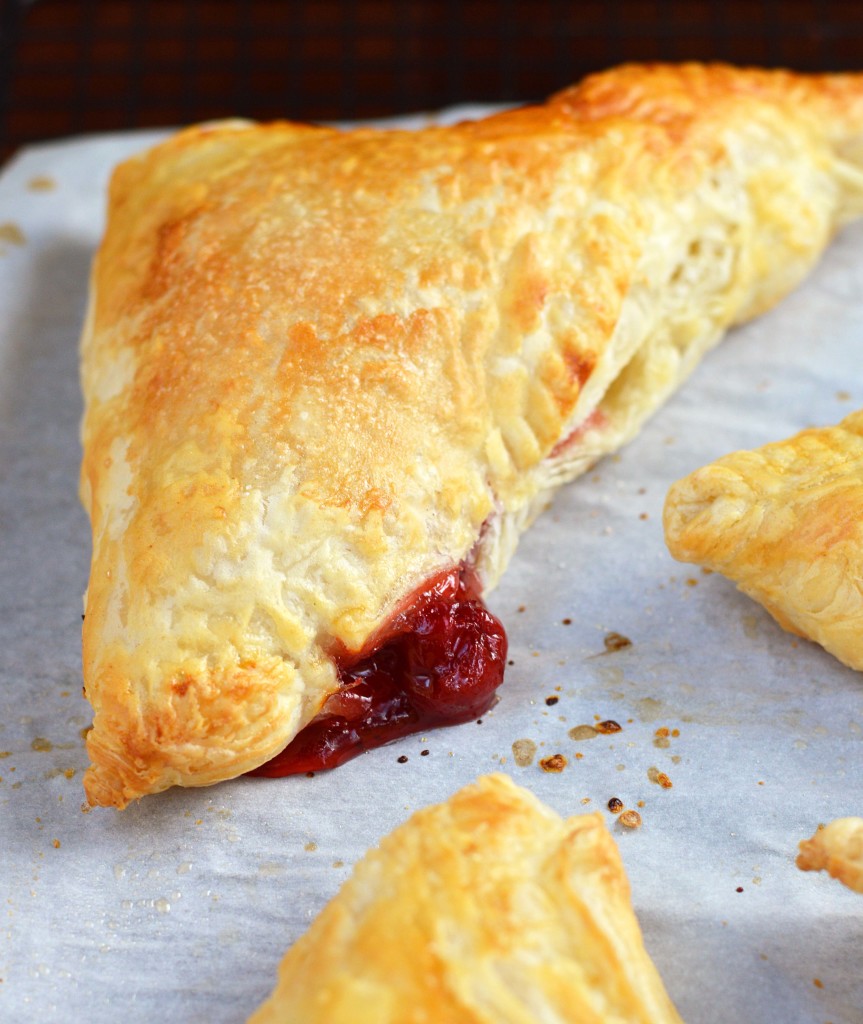 If you're wondering what to do with the remaining cream cheese and pie filling, stay tuned until next week.  I've got sweet plans for those!