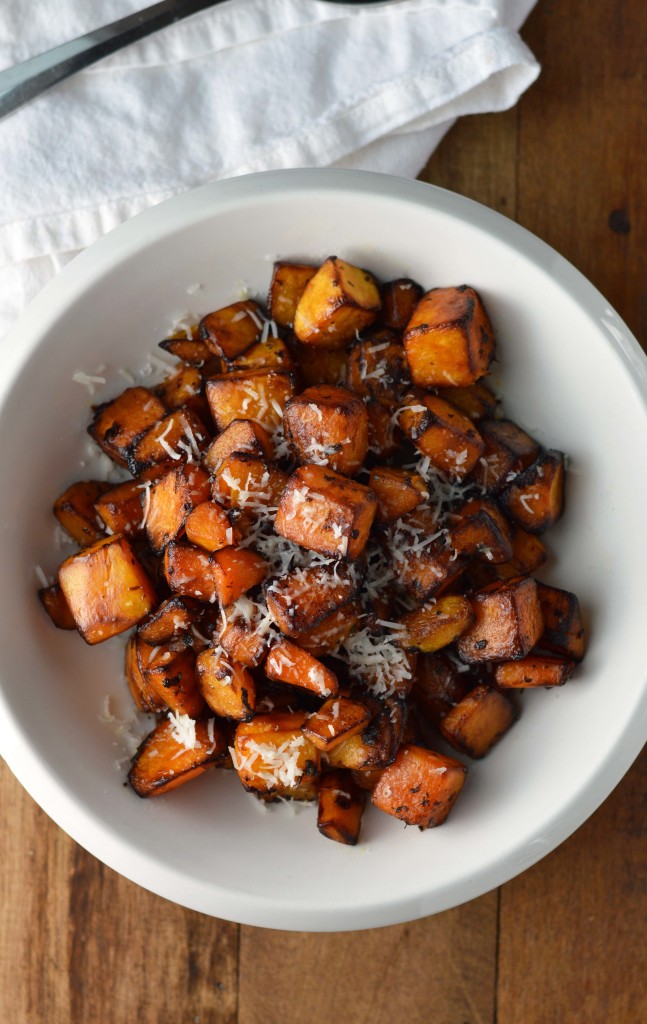 New favorite side dish!
Sure, a butternut squash is good with a little salt and pepper but add some garlic, sage and parmesan and wow!  I've made this a few times already.  I pick up a clamshell of prepared butternut squash almost weekly.  I think the extra few bucks is worth a potential finger loss in the kitchen.  Those things are hard to slice!
I've roasted the butternut squash both in the oven and Actifry.  I prefer the Actifry just because I can set it and walk away!
I can't even imagine having squash without parmesan cheese now and wonder why I ate it plain for so long!