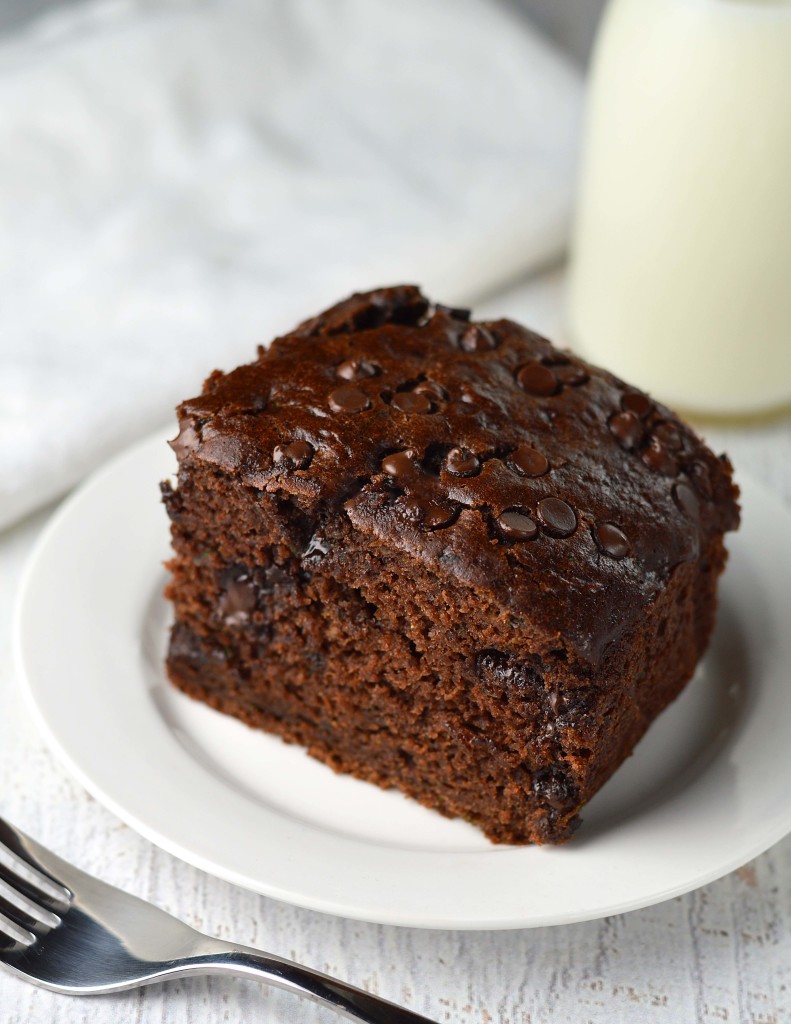 Show of hands, who has a huge zucchini lying around?  Or those cute small ones  I buy then wonder what the heck I'm going to do with.  Cake, ahh yes, always a good idea!
In my opinion there's no better way to use up some shredded zucchini than making this double chocolate zucchini cake.  Cocoa and chocolate chips hide all traces of green so no one knows they're eating vegetables.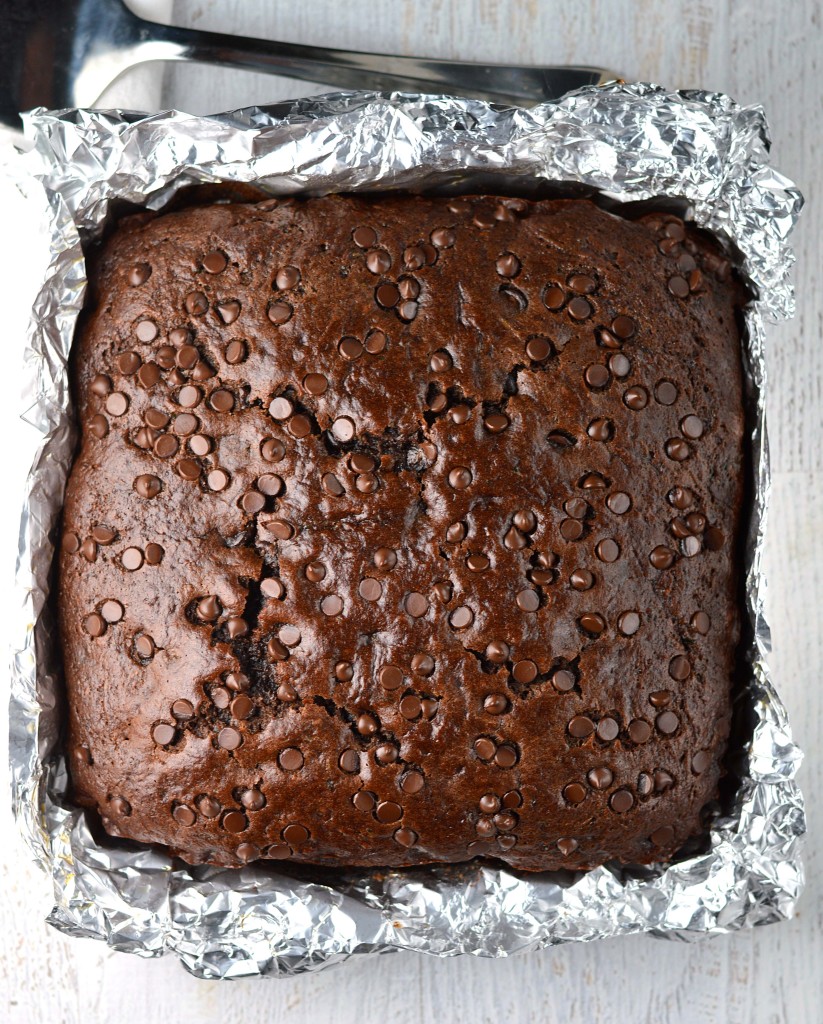 I've cut down on the oil by half, replacing it with the unsweetened apple sauce I steal from the kids section in my pantry.  I call one unsweetened Mott's container a half a cup even though it's not quite exact, this recipe is forgiving!  If you've got a jar of apple sauce go ahead and use an exact measure.
You can use this recipe to make a whole loaf, mini loaves or a cake like I've done here.  Ever since the double chocolate banana cake turned out so well, I love using an 8 inch cake pan.  It cuts the bake time down quite a bit.  I'll leave all the different bake times and sizes in the notes.
I was able to get the 8 inch cake pan and 4 mini loaves with this recipe.  Brody's pretty pumped to take some in his lunch!