Double chocolate banana cake is made healthier with no oil or butter but you would never know it!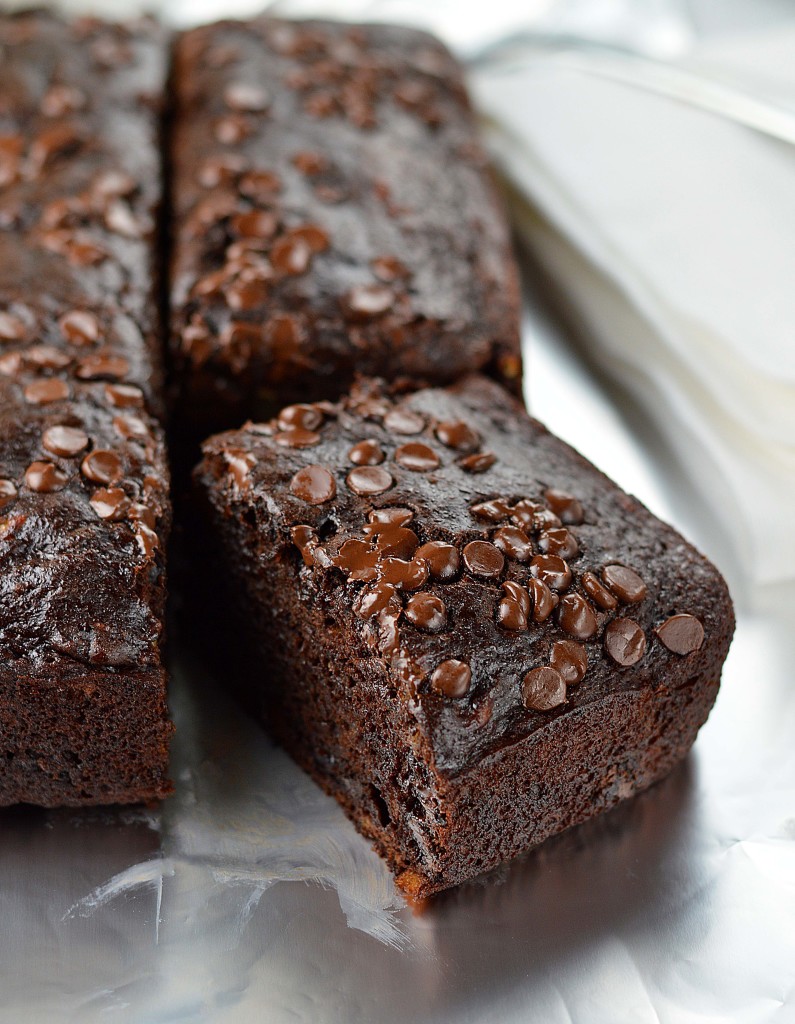 I am simply blown away it's January.
However, I'll take it!  It's my birthday month and my husband and I have a concert to attend as a happy birthday to me deal.  I booked the tickets, the flights, reserved the hotel and put a big invisible bow on the whole thing.  Ever since I was young singing along to Bryan Adams on the back of my dad's motorcycle I knew I had to see him one day.  I'm just a wee bit excited!
Since we're all supposed to be eating a little better after the binge fest that was December.  I thought I would make Friday cake night a little healthier with this double chocolate banana cake.  I'm also hoping something will fit for this trip.  Please let jean leggings never go out of style.
The cake was supposed to be a loaf but when I went to pour the batter into my loaf pan I vaguely remembered dropping it and chipping the handle.  Should I be concerned with my balancing skills?  Just this week I made a complete mess of my kitchen when I destroyed a dinner plate.
Now that Christmas shopping madness is over I'll brave Walmart and replace the pan.  Although I'll tell you, I like baking in an 8 inch much more.  The bake time for this banana cake was less than 30 minutes!  Normally my other banana bread takes almost an hour.
You're going to love this not only for the quick bake time but the cake is completely butter and oil free!  It's so moist you'd think I threw a whole cup of butter in there.  But it's just the banana and applesauce that creates the deliciously moist texture.
If you need something chocolate without feeling the guilt of December, give this one a try.