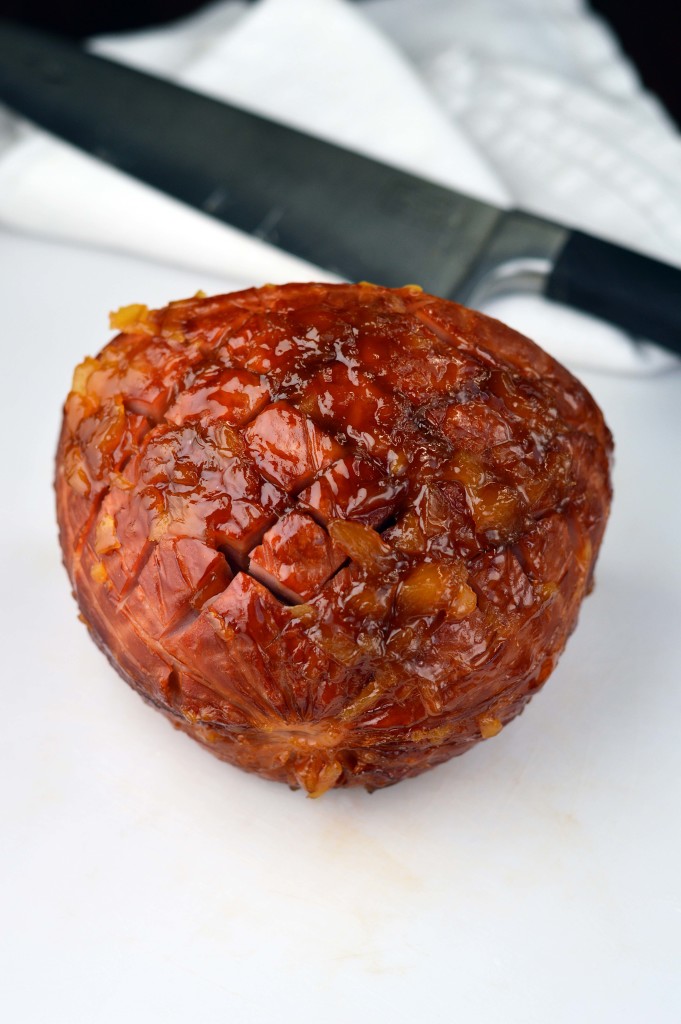 I cooked up this Ham – which by the way is the easiest thing you can do this holiday season.  Give yourself a break and whip this up for sure!  It only takes about an hour or so in the oven since the ham is already cooked but the glaze is really the star of the show.  Pineapple, brown sugar, a little bit of mustard and a few other things.  The glaze gets nice and thick as it cooks and is wonderful served alongside the ham once it's all cut up.  I've had this glaze recipe written down for so long I don't even know where I got it!  The farm comes to mind but I can't be sure.
The Ham was made in my new Nordicware Dutch Oven, Part of ProCast Traditions Collections.  I use this 3 qt size for smaller cuts of meat and soups quite often.  You won't even believe how light they are!  I'm used to the ones that weigh a tonne so my bad back is loving this!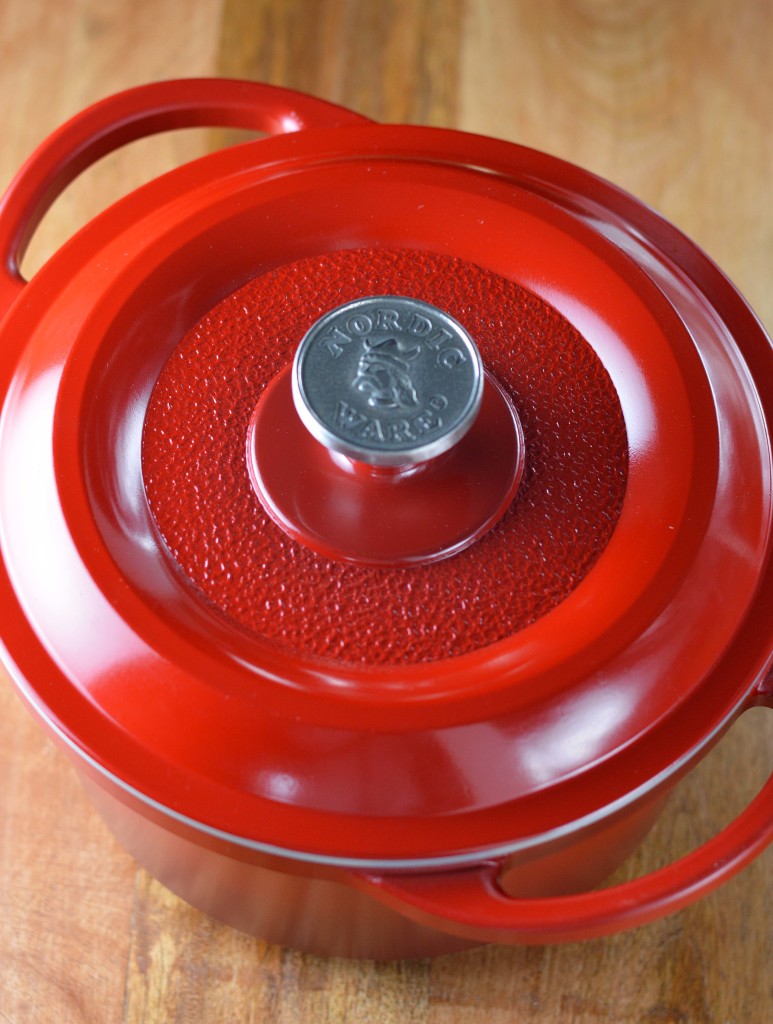 It's nice to know when you're spending money on products that they're non-rusting, non-stick and have a lifetime warranty.  My daughter likes to point out which items she'll be taking with her when she has her own house.  This is one of them.  She loves the red color!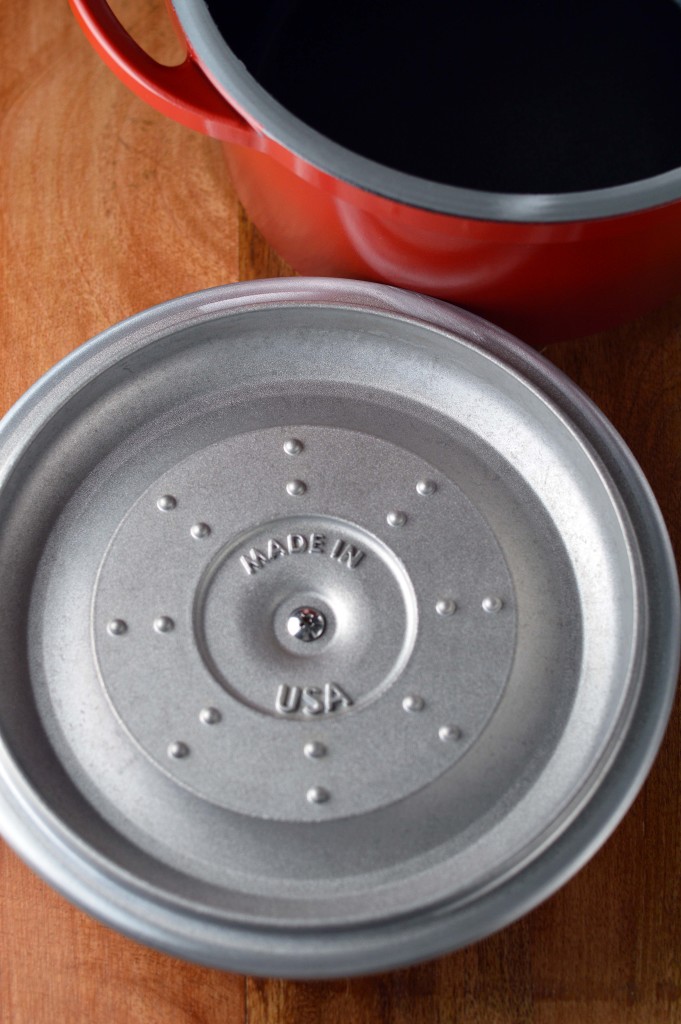 Check out this Dutch Oven and other must-have products on the Nordicware website.  I have a hard time not adding every single item to my cart!

This post is sponsored by Nordicware.  All opinions and photos are my own.