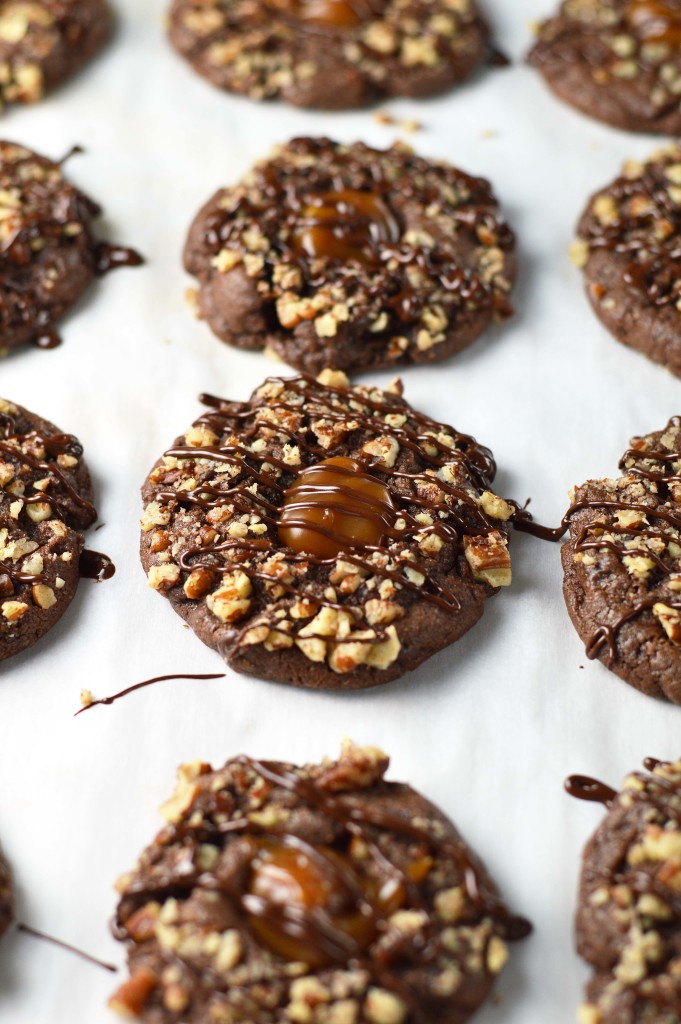 Where has the time gone?  This will probably be my last post for November!  I'm surprised I got anything done this month though, we are new puppy owners!  Mavis joined us just before Halloween and I've felt like we've had a newborn the last few weeks.  Here she is enjoying the first snow fall.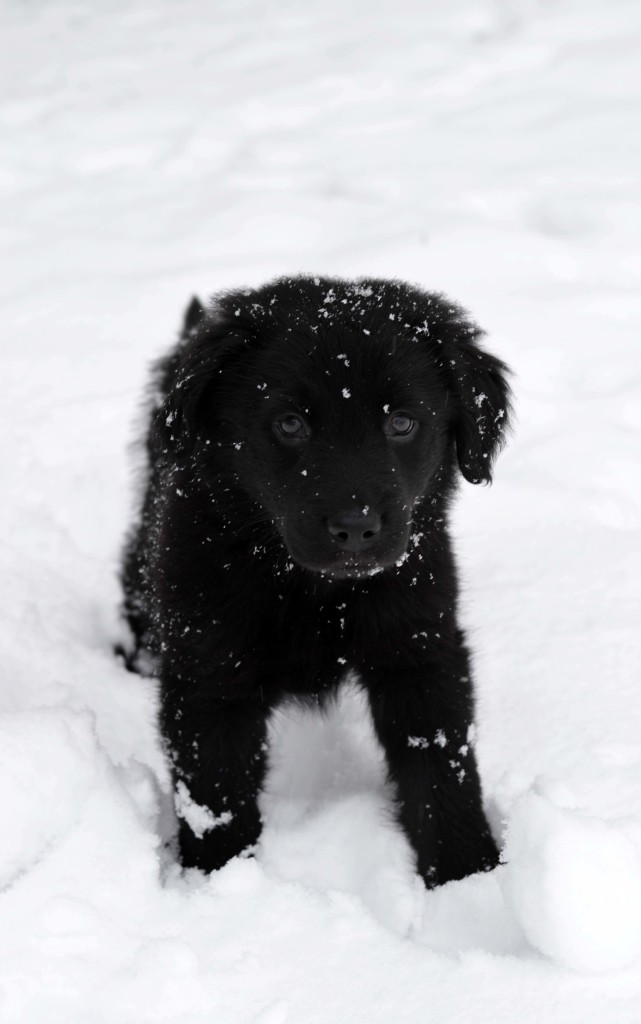 She's 3/4 Golden Retriever 1/4 Border Collie.  Mavis, named after Dracula's daughter on Hotel Transylvania, fits right in with us.  I was worried she'd be keeping us up all night but she didn't whine once and only took a week before sleeping completely through the night.  See what I mean?  Totally newborn lingo.  She's a smart little girl and amazing with the kids.  I've taken so many cute pictures of her snuggled right up to them at bedtime.  Love!  I'm trying not to fill my Instagram with #dogsofinstagram photos.
Recipes have been slacking lately so I really had the urge to make something dessert worthy this week.  Turtle cookies!  I saw some online and had to give them a try.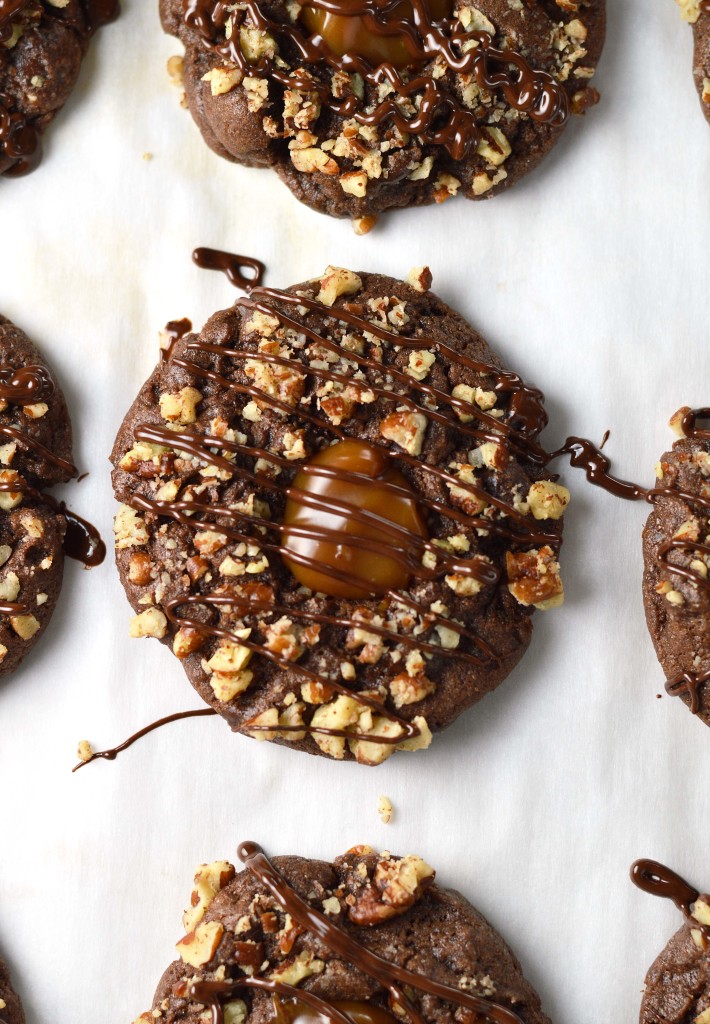 They might look a little time consuming but it's easy to get these on the go!  For the base cookie recipe, I used something similar to my double chocolate peanut butter cookies.  Always a safe bet.
Make the dough and chop up some pecans.  I rolled the dough into balls and pressed them into the pecans.  Only one side needs coated.
Like this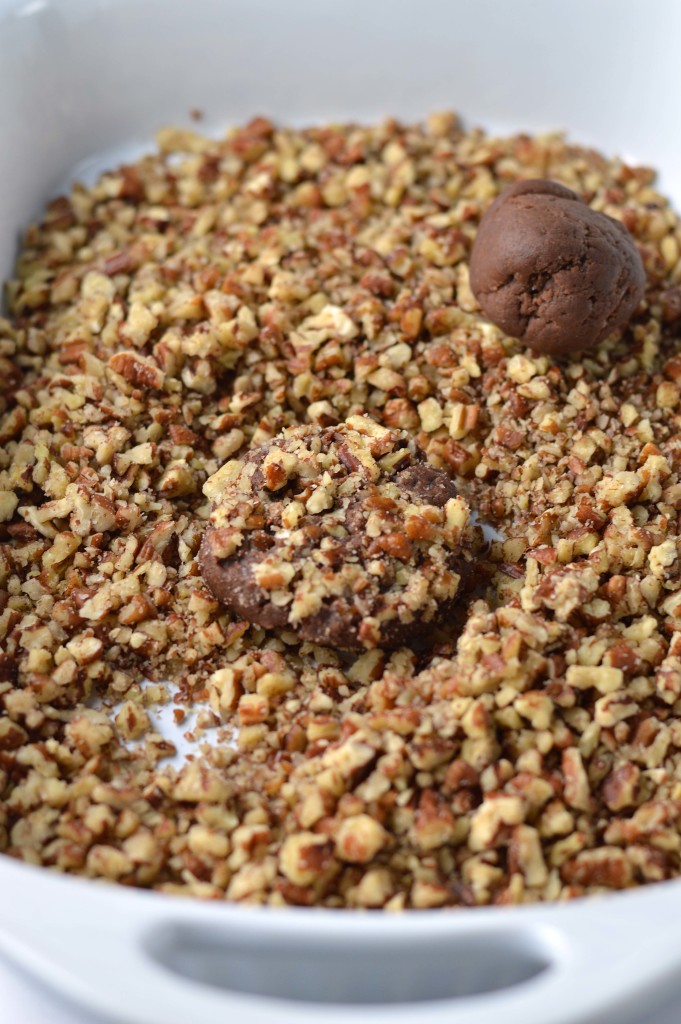 Line them all on a baking sheet covered with parchment paper – things will get messy later so this step will save you some dish time.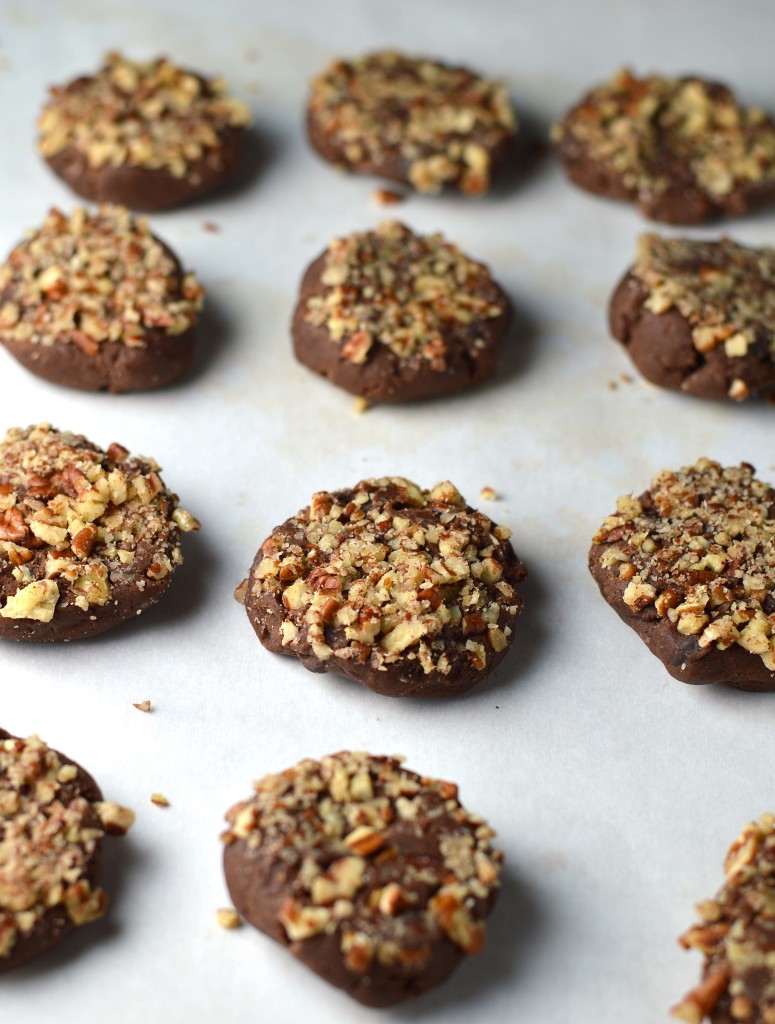 Bake the cookies, let them sit for a few minutes then press down in the middle.  You'll want to warm up the caramel a bit so it's easier to work with.  I used a teaspoon and dropped a bit in each indent.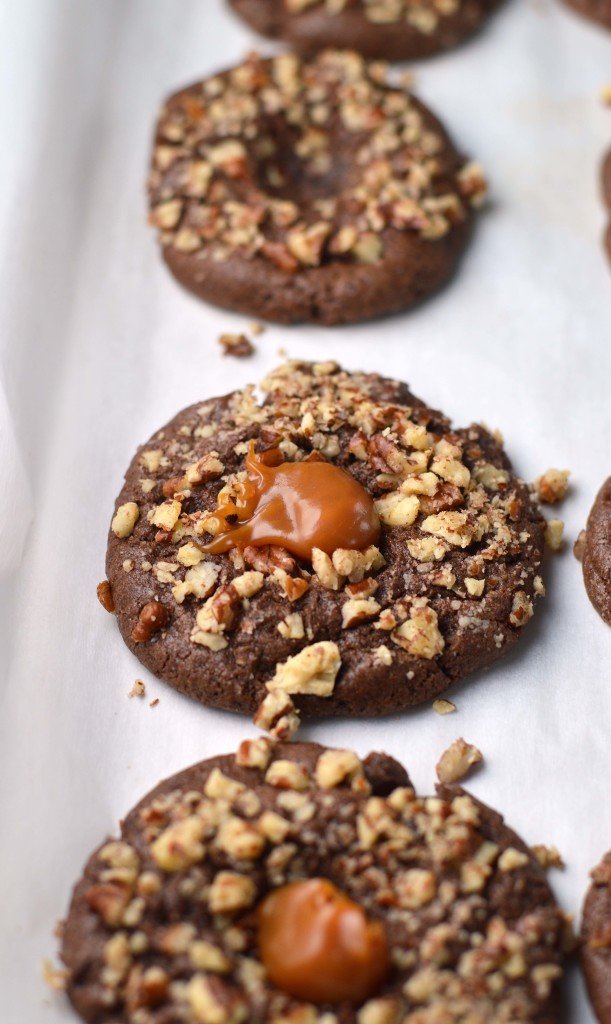 Once the cookies are all filled, melt some chocolate chips with a small amount of butter and drizzle over top.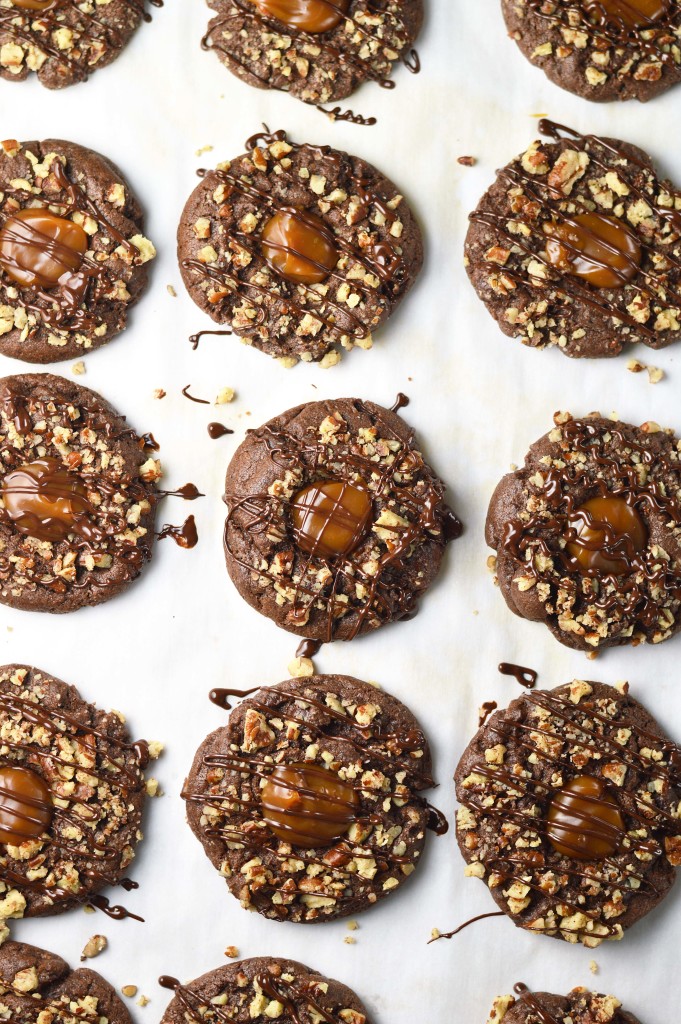 This recipe makes 24 Turtle cookies.  Some to keep, some to give away!