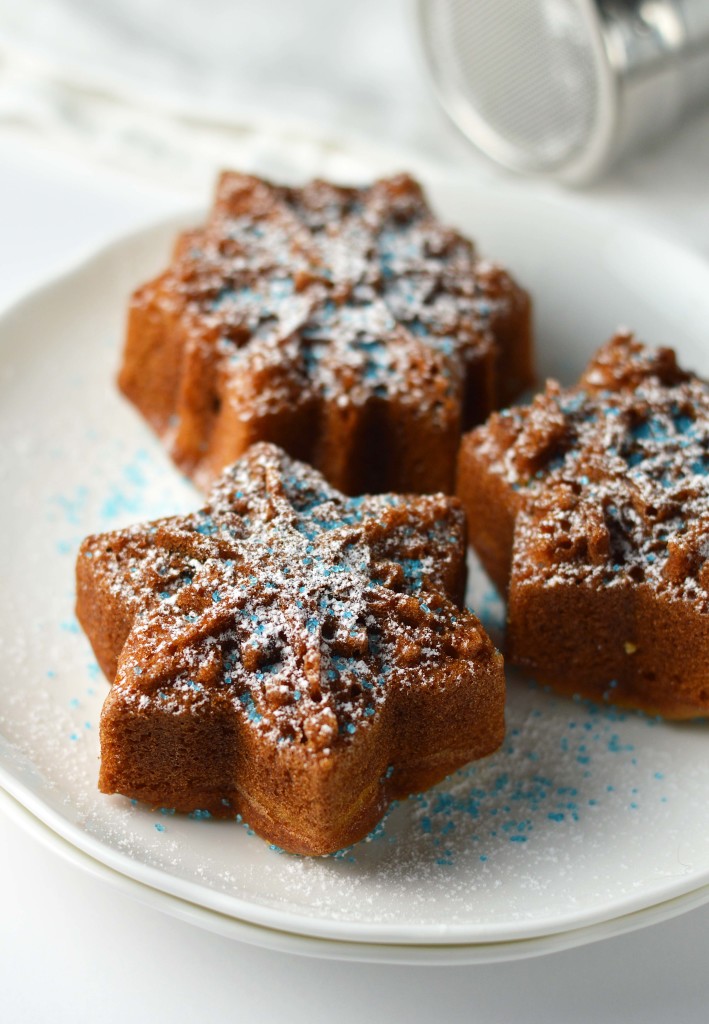 I've had so much fun trying out various Nordic Ware products this year.
Their Frozen Snowflake Pan is hands down the cutest thing I have in my cupboard!  The first thing I thought was how perfect these Wintery Snowflake Cakelets would be for a holiday party with kids.  Individual cakes, no cutting required!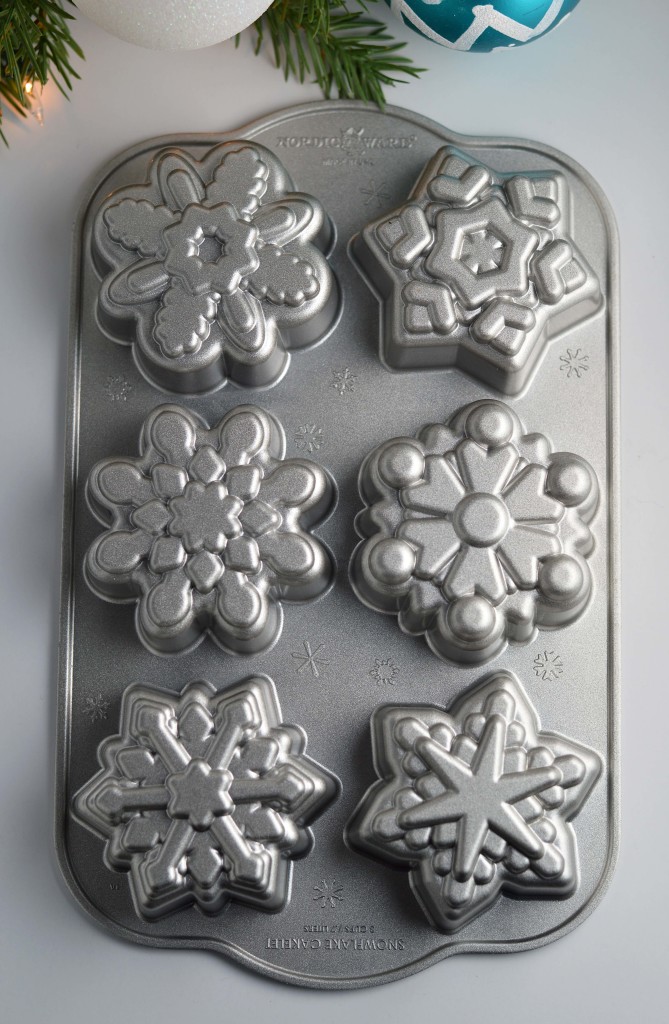 I always hold my breath when turning a cake like this out but just like every Nordic Ware product, there was nothing to worry about.  The non stick coating easily releases the little cakelets and there was nothing left behind to clean off later.  With a lifetime warranty this pan would make a great addition to any bakers collection!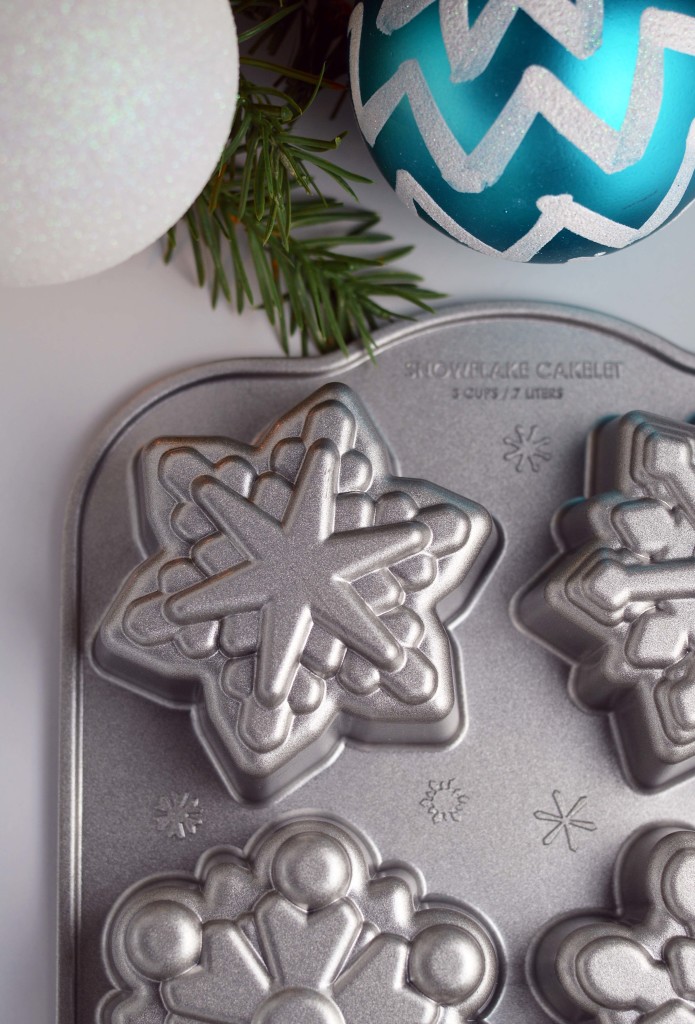 I usually like to try the recipe that comes with the pan but I found myself without cinnamon and ginger so I added 1/4 cup of mini chocolate chips instead.  Once again, chocolate comes to the rescue!
To keep it really easy, I dusted the top with powdered sugar and glittery blue sugar.

This post is sponsored by Nordicware.  All opinions and photos are my own.