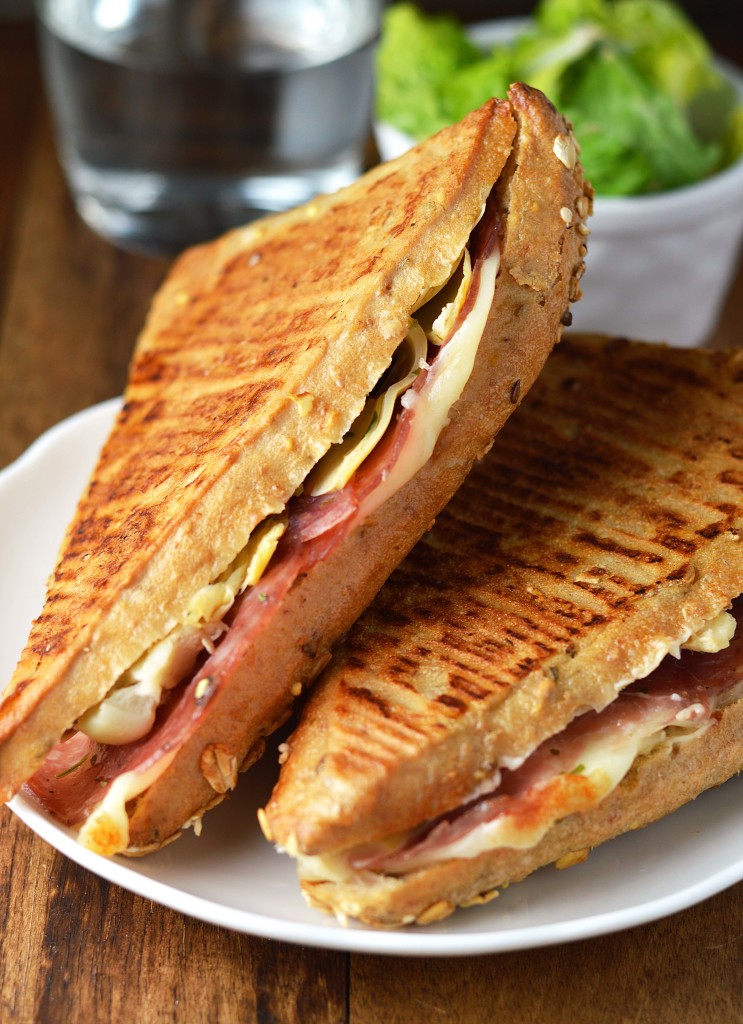 Grilled marinated artichoke heart, salami and provolone sandwich aka best sandwich ever!  My husband and I have been eating this sandwich for years.  I can't believe I haven't shared it before this.  I snapped some quick photos this weekend before they disappeared.
Slice your bread in half and spread some mayo on one side.  Top with two pieces of provolone and sliced salami.  I get the deli to slice it as thin as possible.
Grab a few artichoke hearts and flatten them out with a table knife.  Sprinkle with any herbs you like.
This is about how fancy we get with pressed sandwiches.  Before I bought this cast iron press, I used the stack of big glass mixing bowls from my cupboard.  Whatever works!  Instead of brushing any oil on the bread, just use the liquid in the artichoke jar.  It's part oil and water with lots of flavor.