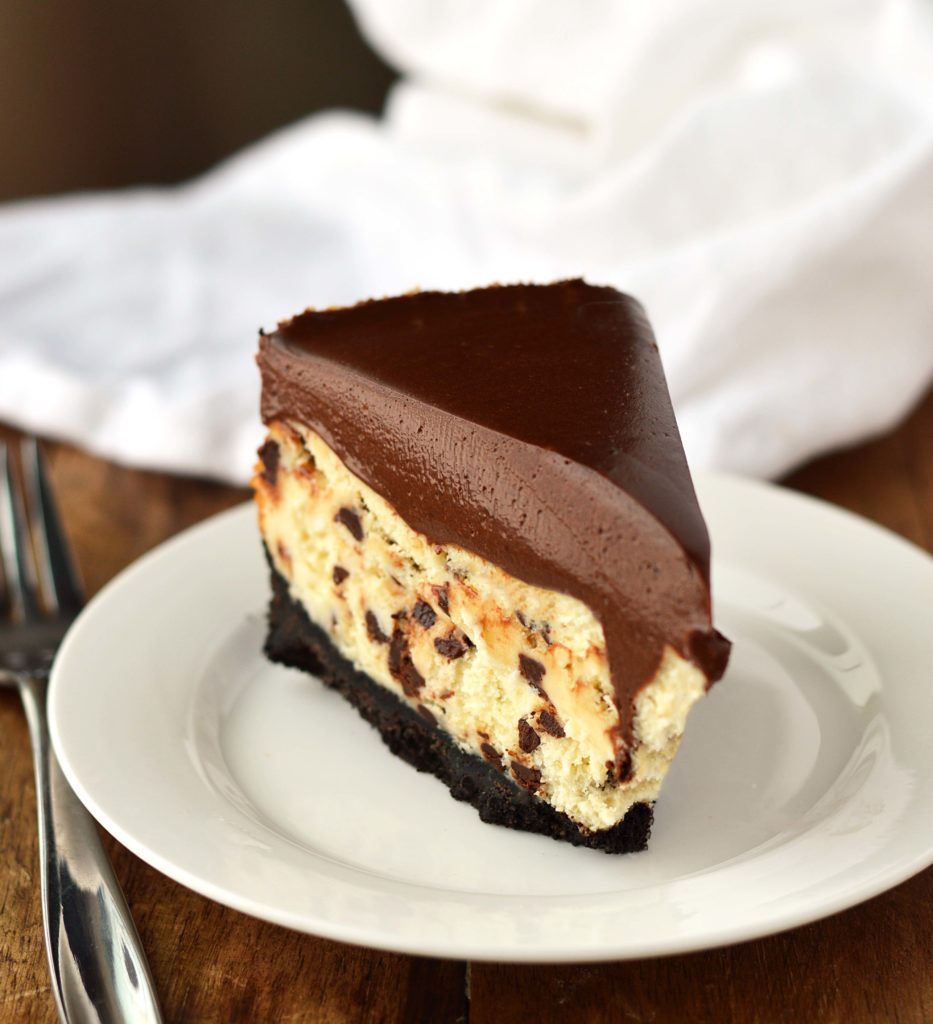 Now this is more like it.  End of the week chocolate chip cheesecake with chocolate mousse topping!  It's my birthday on Monday and some of you may remember my Call of Duty cake I received a few years back when my five year old picked.  Nothing says "Mom cake" more than a first-person shooter video game theme!  (I had to google that description)  Sometimes a mom has to bake herself a cheesecake just in case.  
So I ended up losing another whopper of a pound this week – medicine and all!  I thought for sure I'd be staying the same or even gaining.  I'll take it!  As for this cake, it's more a flex point/cheat meal type thing.  We've been sticking to the healthy foods all week so time to relax this weekend.  Last night I made a weekend shopping list so I could make some things not all that point friendly.  Things like this pressed sandwich with salami, provolone and artichoke hearts.  My husband and I love it!  I'm happy to be on some sort of eating arrangement that allows for indulgent items.  I'd rather lose 1 pound/week than 2-4 and be miserable.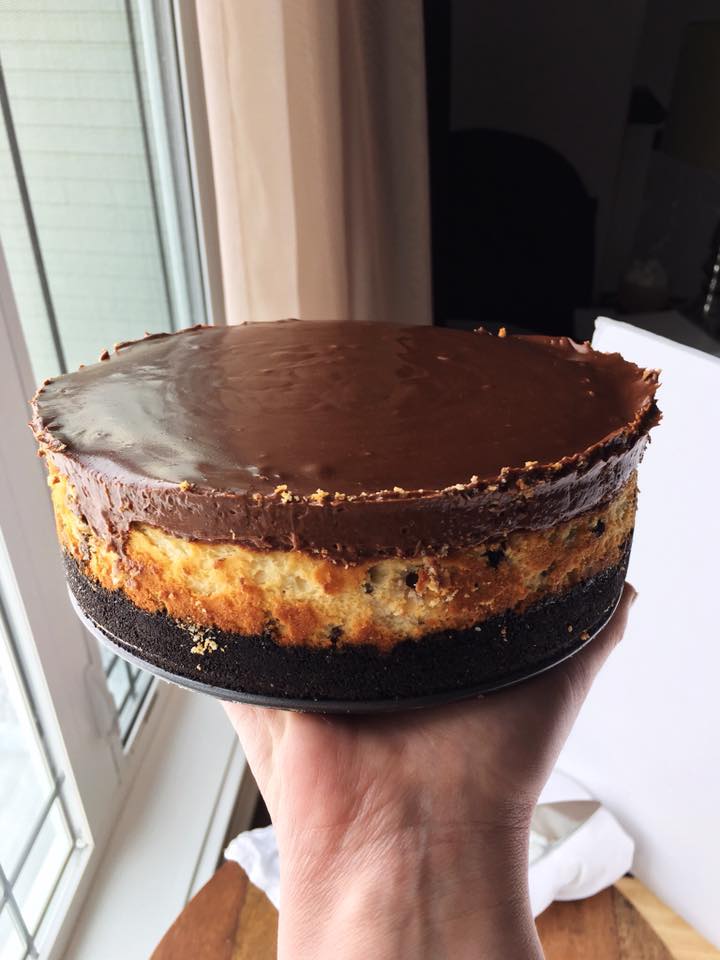 I chose to make this one in a 7 inch pan.  I find the smaller pans are great for adding height and not eating cheesecake for seven days straight.
The cake is made over two days.  Starting with the chocolate crumb base and filling.  Top with the chocolate mousse the next day.  It's best not to rush adding the mousse.  You'll want the cheesecake completely cooled or risk a runny little mess on your hands.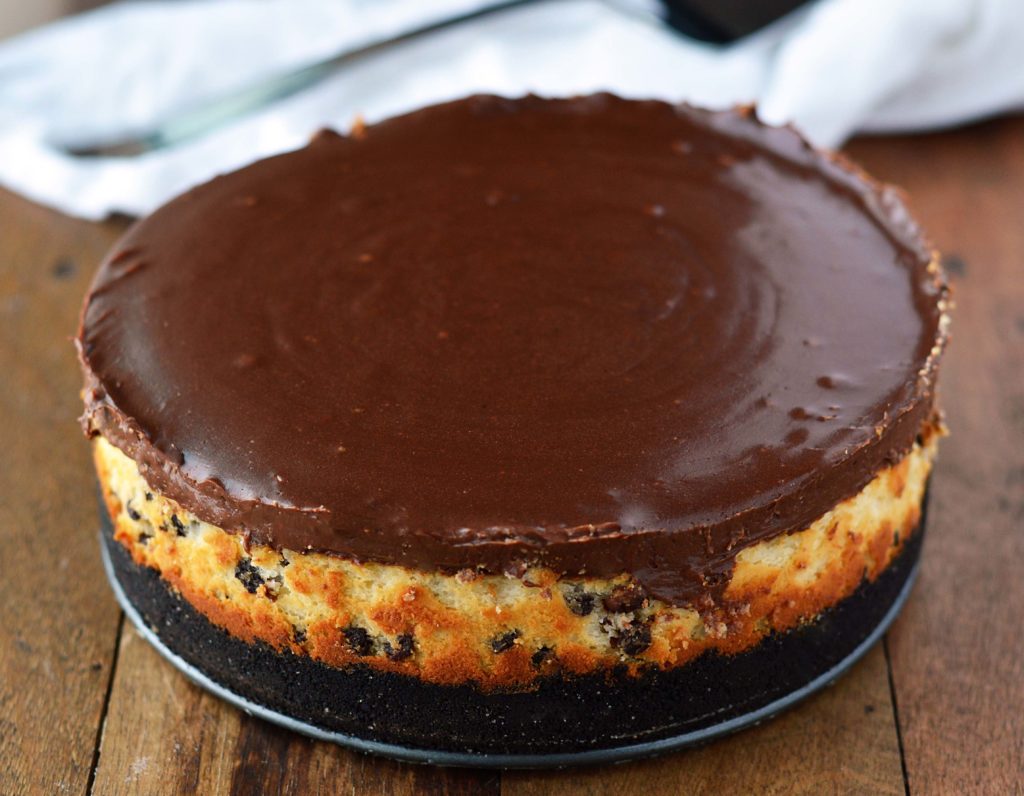 Hope everyone has a great weekend!