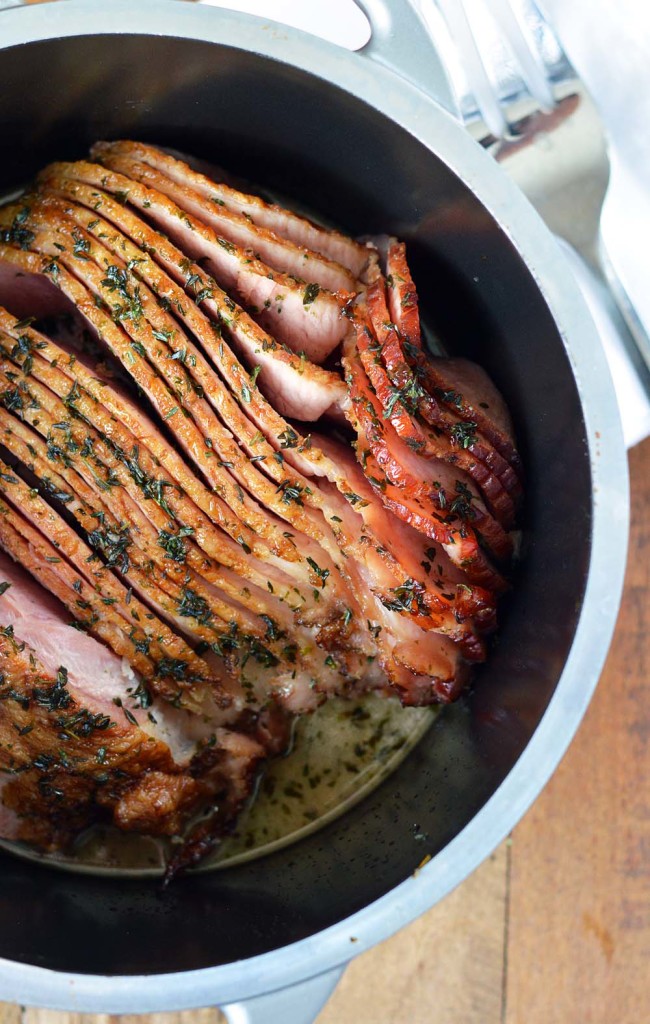 I feel like Easter snuck right up on me.  Didn't we just finish up with all those Valentine chocolates?  Now everything heart shaped will be egg shaped.  Those chocolate peanut butter cups for instance.  Always available in the latest holiday theme.  And yes, I buy one every time.
We're partaking in all the usual Easter festivities this weekend.  Egg hunts, coloring eggs and a family dinner but we're also scrambling around getting everyone packed for our Spring break vacation.  We're staying in province and heading to Vancouver this year which we've never done before.  Usually we jet off to Mexico but with the new puppy this seemed better suited.  I just got back from Vancouver a few nights ago and I've barely unpacked.  The suitcase is still next to my bed waiting for the next round.  Of course, while I was there I made notes of all the restaurants we should try out.  Always top priority!
I shared my Honey and Herb Glazed Ham recipe over on the Litehouse blog.  If you're still looking for something tasty and easy to make this weekend, check it out.  Ham feeds a crowd and some even come pre cut!  I'm ok with having one less thing to do.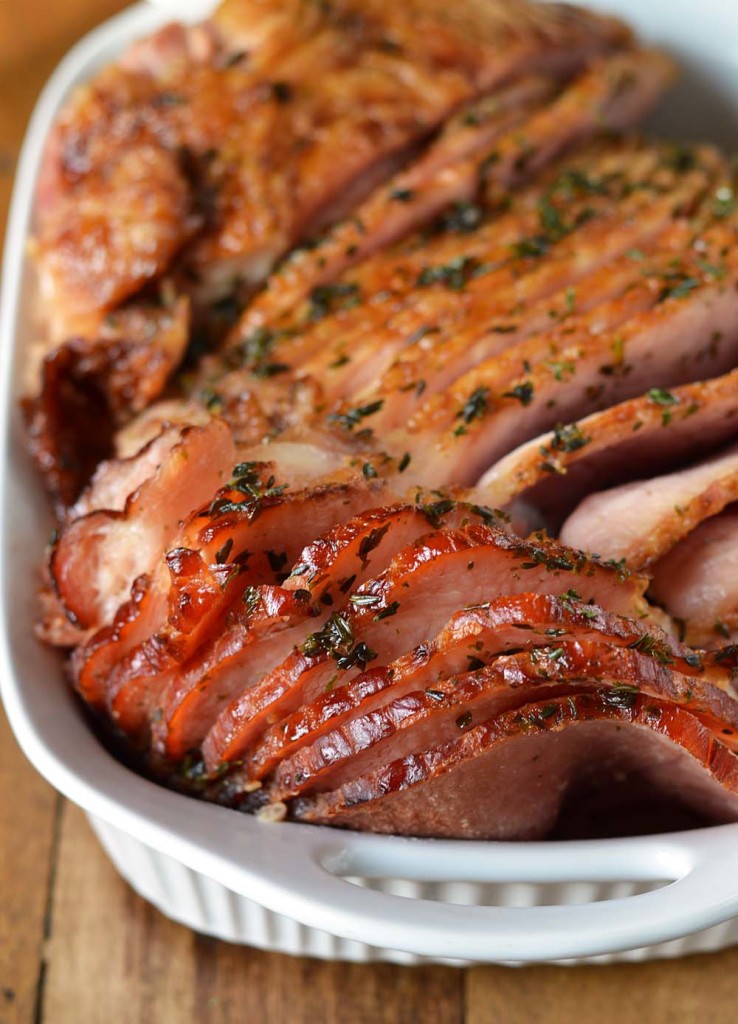 View the post and recipe over on the Living Litehouse Blog. 
Today's post is sponsored by Litehouse foods.  I have received compensation however opinions and photos are my own.