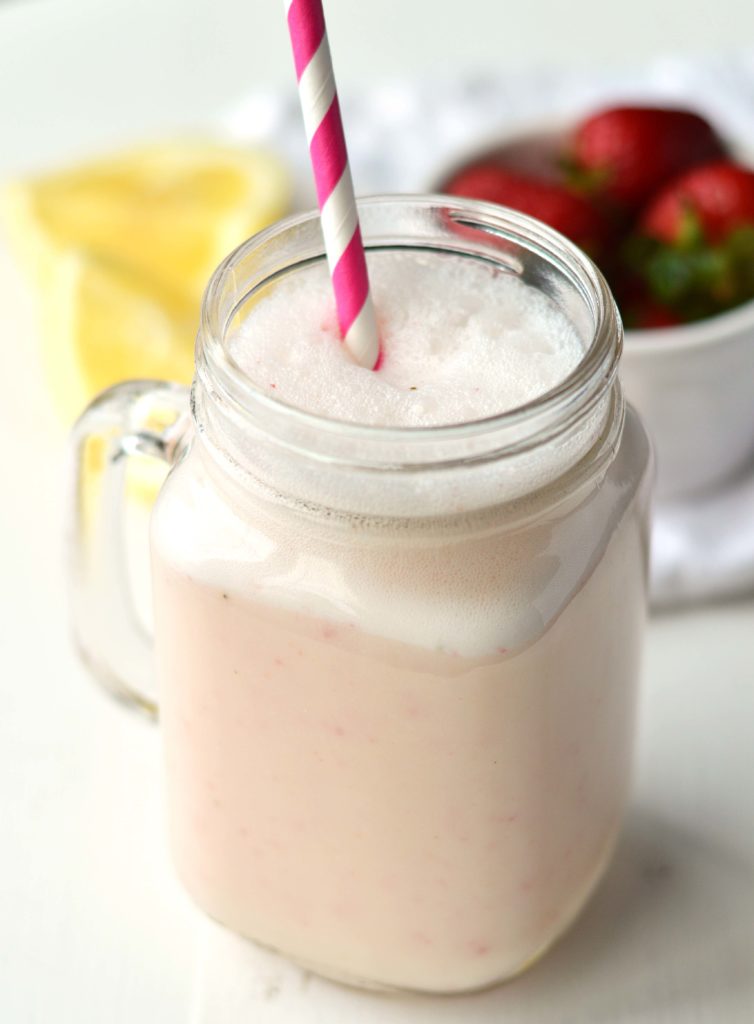 This creamy strawberry lemonade is actually a milkshake since there is vanilla ice cream blended in.  What a fun way to transform lemonade!
My mom and I ordered a flat of strawberries from Farmbound and I found myself trying to use them up before they ultimately ended up sliced and frozen.  Shakes or smoothies are always a good way to use up fruit looking a little sad at the end of the week.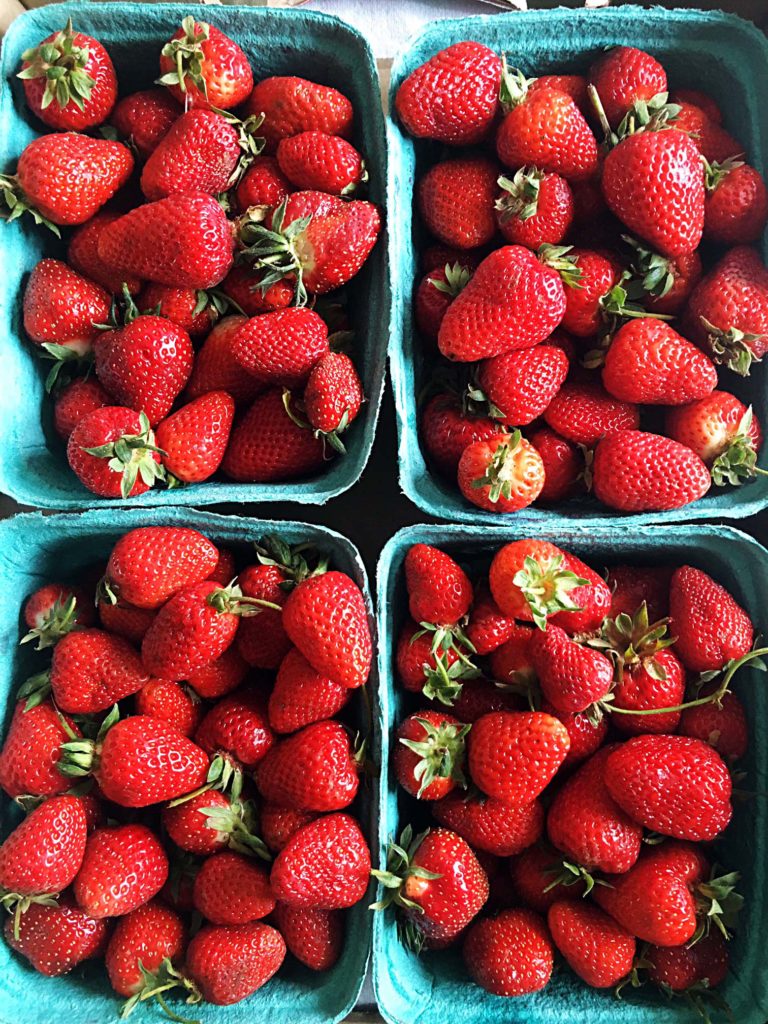 If you have lemons or lemon juice it's easy to make homemade lemonade, if not – store bought will work just as well.