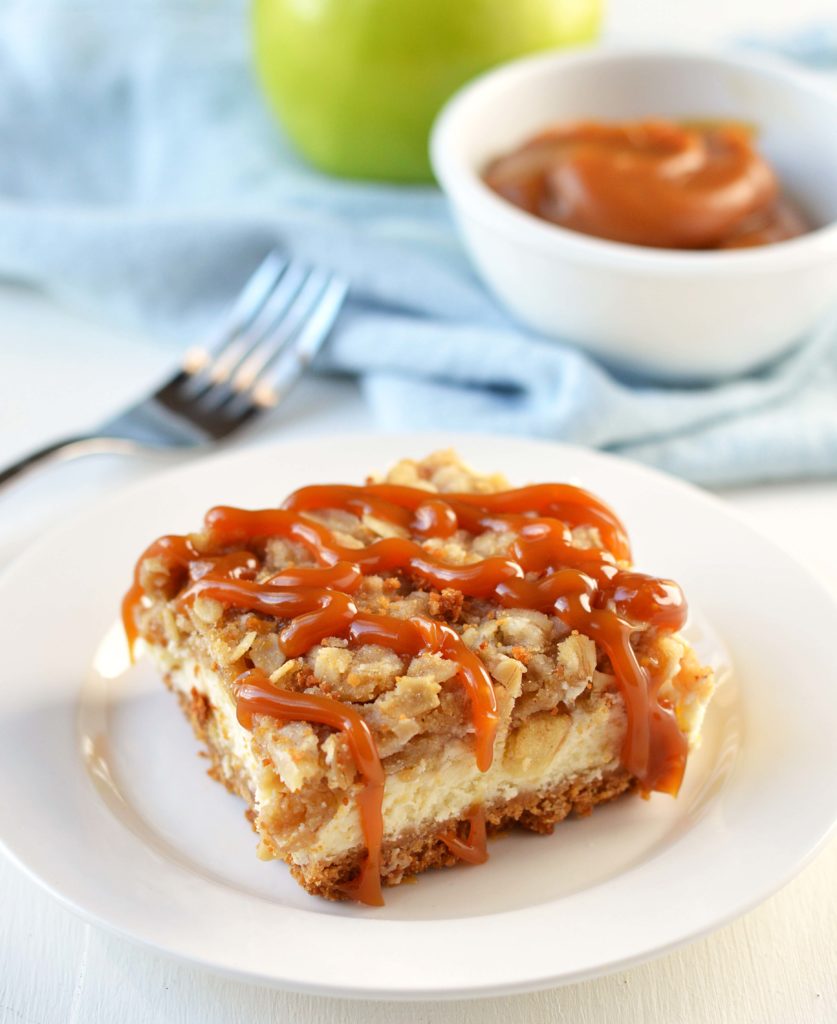 It's been a long time since I've posted a recipe!  I barely remembered my login and password but I'm getting back into the groove slowly.  Super slowly…  I only took one picture of the caramel apple cheesecake bars.  That's how rusty I'm feeling.  I'm sure I'll bounce right back once we hit fall routine.  For now I'm trying to soak in all the summer sun and outdoor activities.  I don't even want to think about what's around the corner weather wise.  Long live flip flops!
We can sure feel the cool air in the evenings lately which makes me think fall.  It has me wanting to grab pj's with some sort of dessert once we're inside for the night.  Caramel apple cheesecake bars will do the trick this Friday on the couch!
The cheesecake bars start with a graham crust with a classic cheesecake filling topped with cinnamon apples.  A streusel topping and drizzle of caramel sauce completes this impressive dessert!