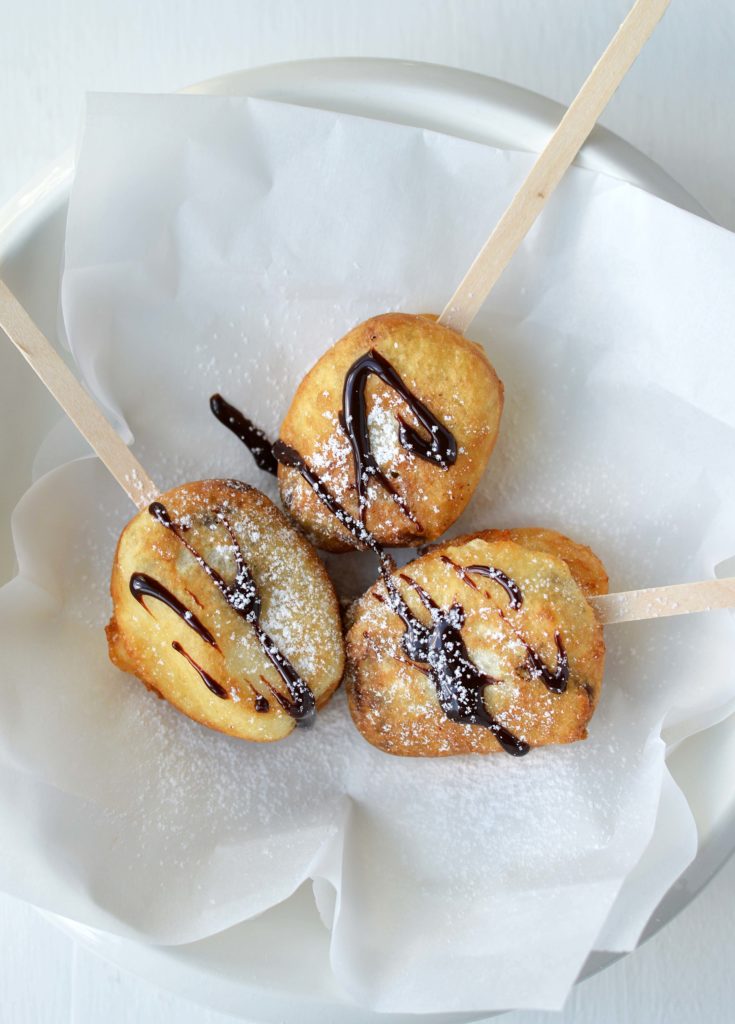 Deep fried chocolate bar anyone?  I can't even believe I made these!  The kids thought they won some sort of prize when I told them what was going on.  We've been watching shows that feature carnival foods lately so I blame food tv for this one.
We're one week into the new school year and already exhausted!  I'm hoping to go camping this weekend and accomplish nothing but a fire, some snacks and maybe a movie in bed.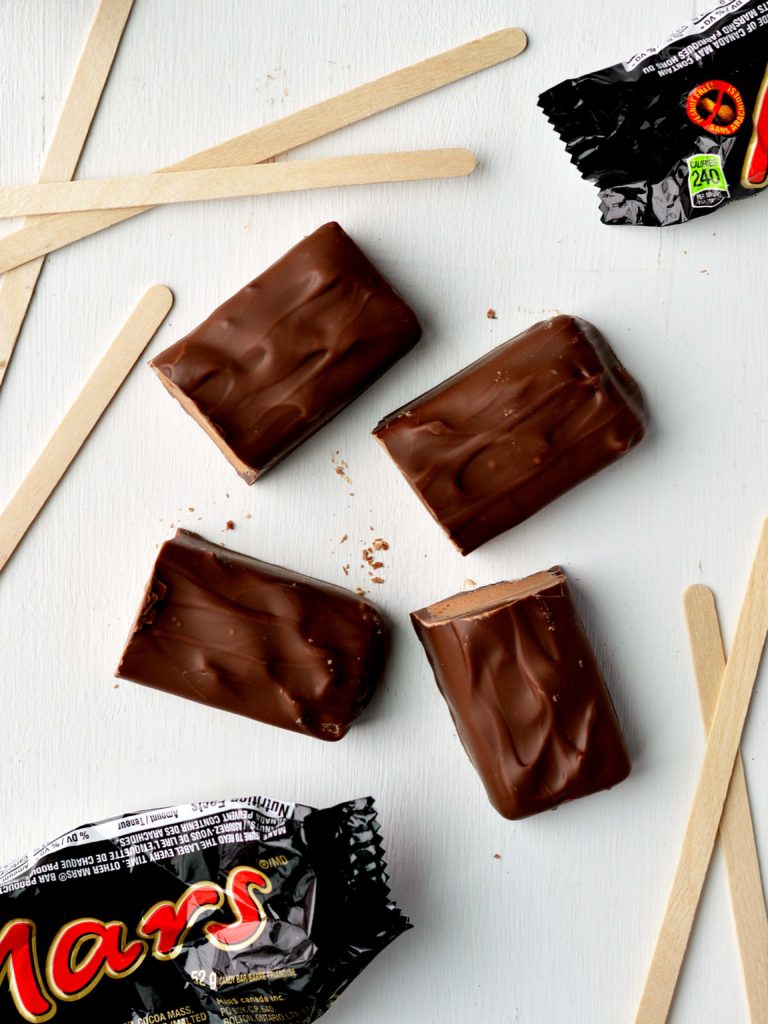 If you also want to try this amazing dessert on a stick, I used normal sized chocolate bars cut in half but since Halloween candy is already appearing in stores, fun sized would work well too.
Make sure to freeze the chocolate bars thoroughly before you deep fry.  My dutch oven worked great and I only needed a few inches of oil in the pot.  30 seconds per side and they're ready!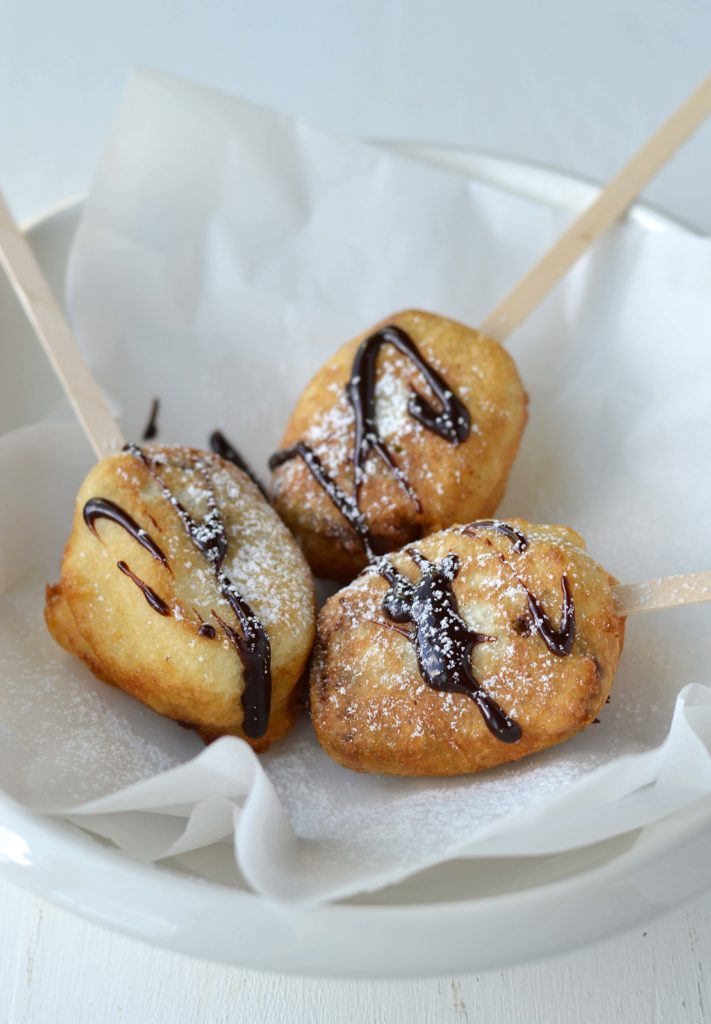 This recipe makes 12 and is best served with warm chocolate sauce and powdered sugar.