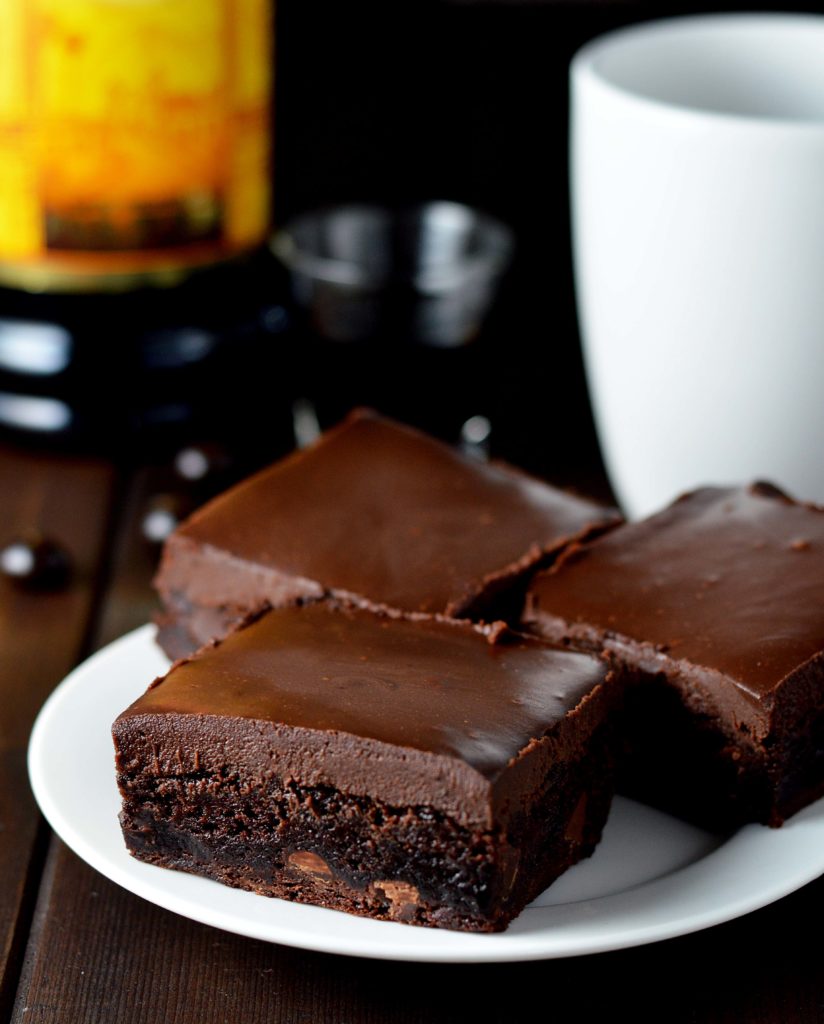 Kahlua brownies with chocolate kahlua ganache.  Makes you want to dig in right?  That's certainly what I did!  ps is it possible to get a buzz from these?  I'm sure it was the massive amount of chocolate but I definitely felt something going on!
As you can see Mavis and I were hanging out together baking this week.  Here she is trying to get something.  You can see it in her face.  "Seriously human, give me something!"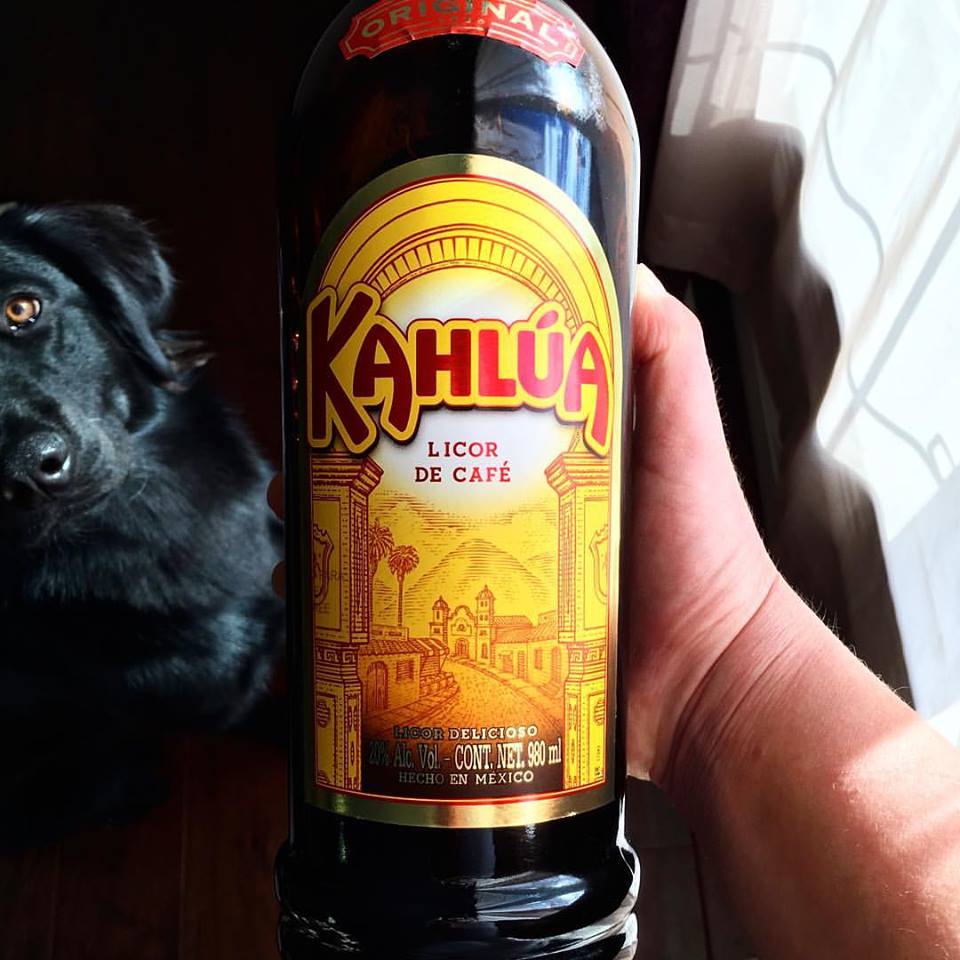 I had to make these kahlua brownies twice.  The first time I went a little too heavy on the kahlua and they were super dry, not good.  So I dialed it back a bit and found the perfect amount.  In total there's 1/4 cup in the recipe.  If you're looking to booze it up even more (which I did) I'd recommend drizzling some kahlua over top of the warm brownies before you frost them.  Poke some holes with a tooth pick and pour another tablespoon over top.