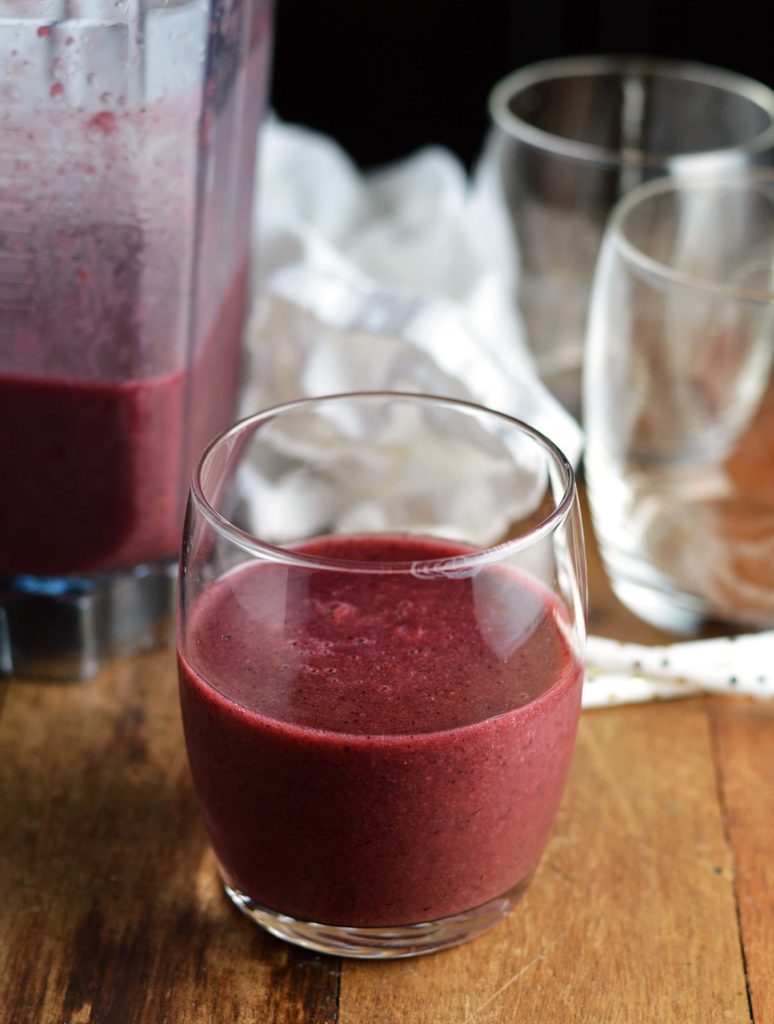 I'm just stepping out of my two week fog here.  Christmas, check, New Years, check!  I'm still quite confused on the day and how the heck I didn't gain any holiday weight!  Pretty sure I polished off at least two boxes of chocolates myself.  Plus all the extras and extras on top of the extras.  Even though my jeans are still fitting(ish) I'm feeling pretty bogged down.
I've finally got our fridge and pantry cleared of all chips, dips, chocolates and other tempting treats aka we ate everything.  So now on to healthier options!  I'm really trying to aim for the 80/20 again.  Eating fairly well, extra veggies, etc. with treats and wine only on Friday night and possibly Saturday too.  It makes the end of the week even sweeter!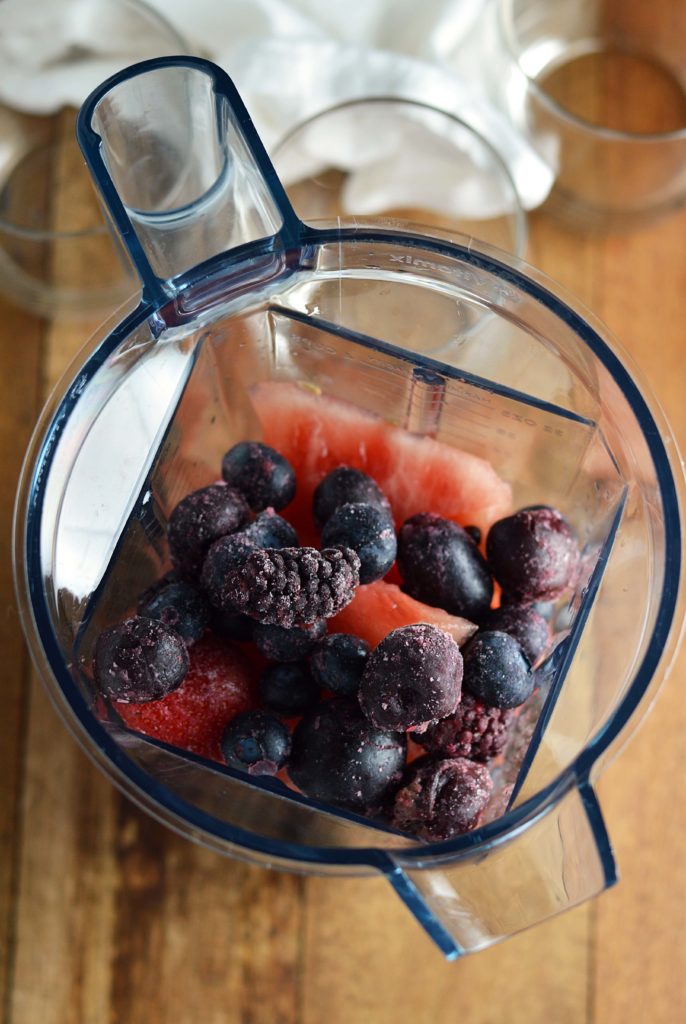 The kids and I have been blending up fruit and came up with this purplicious watermelon and dark fruit smoothie.  I thought it would be a good alternative to the sugary juice and pop we've been downing.  I'm especially excited to make these once the huge watermelons are available.  For now we'll just grab the mini's when they're on sale.  I used a frozen dark fruit blend with cherries, blackberries, strawberries and blueberries but any berry will do.
Some quotes directly from the kids:
"It's so healthy and yummy"
"This is the best smoothie!  Mom you make the best smoothies"