All the familiar flavours of loaded potatoes rolled up into a crispy handheld spring roll.  Today's post is sponsored by Potatoes USA.  They provide inspiration, information and recipes to potato lovers across the land!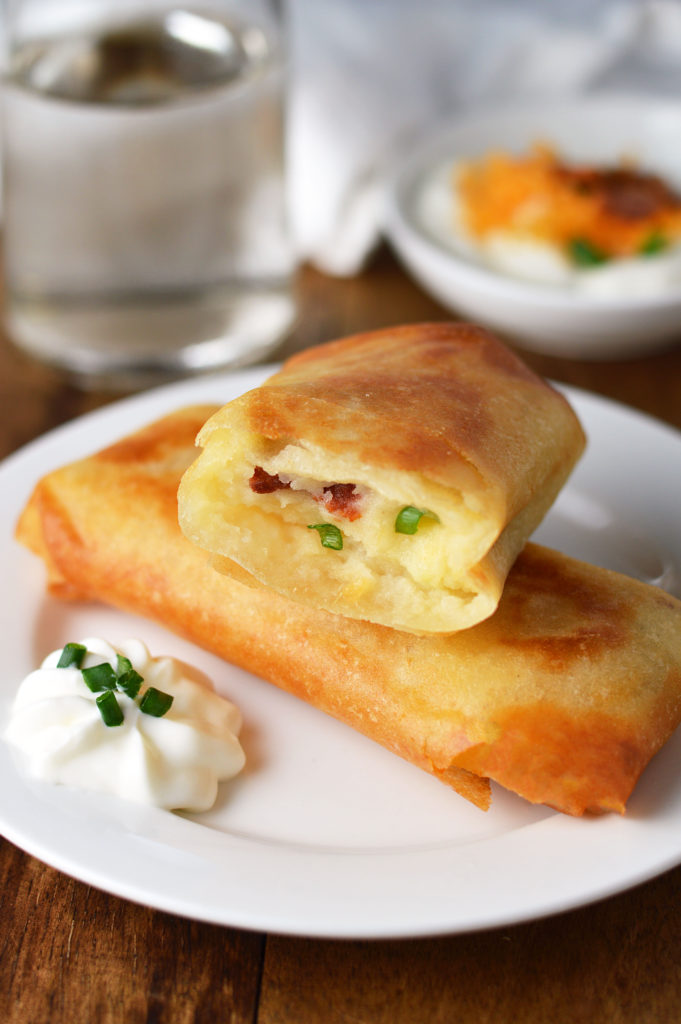 Technically we have just started the spring season but once the days start getting longer and weather gets warmer, I'm ready for summer to arrive.  Patio and bbq season is my absolute favorite!  I can't wait for the day when I can kick my shoes off and hang out on the deck.
Russet potatoes are my go-to for summer.  They're so versatile!  While camping we slice the potatoes thin and cook them in foil on the grill.  Talk about easy with no big clean up!  Of course, a perfectly grilled steak is never complete without a delicious baked potato on the side.  It's no wonder potatoes are so popular.  They're always super affordable, filling and nutritious!  One russet potato provides a healthy dose of vitamin C and has more potassium than a banana!
We enjoy eating outdoors in the spring and summer and these loaded potato spring rolls are just perfect on a warm evening.  If you love a twice baked potato as much as I do, this recipe is definitely for you!
First, boil some russet potatoes until fork tender.
Next you'll mash and whip them up with all the usual suspects.  Butter, milk, sour cream, bacon and so on.  You could stop here but we'll be frying them up in hand held wrappers!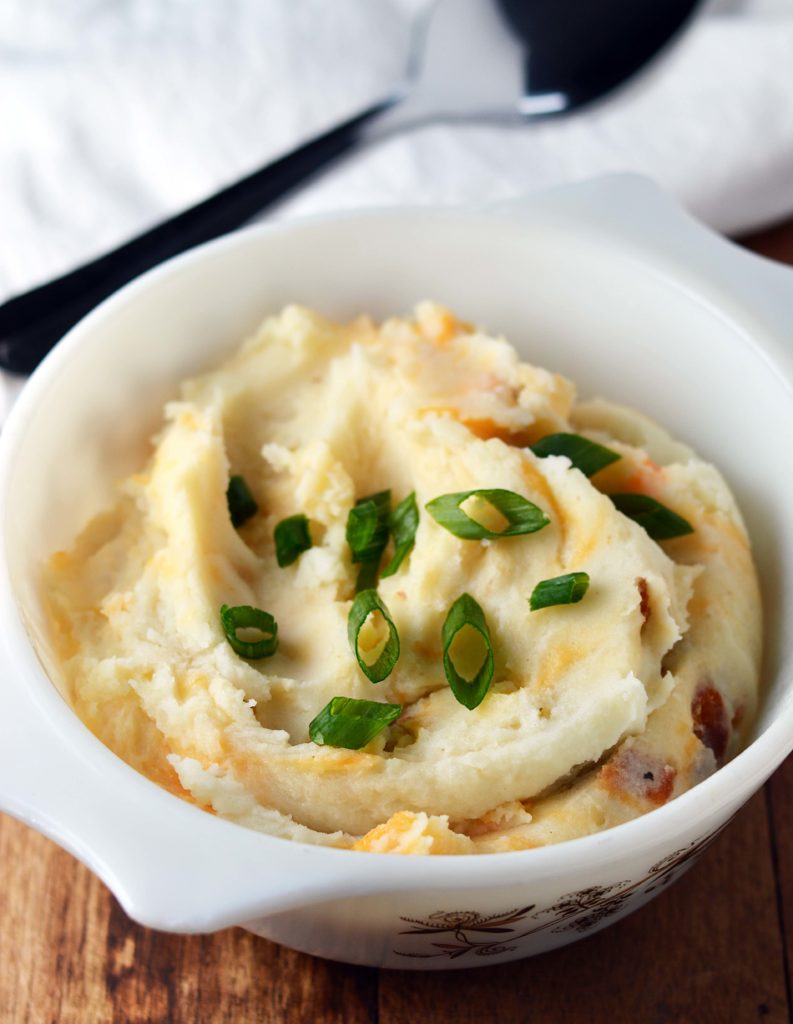 Once the rolls are cooked you can serve them hot or room temperature.  No utensils required!  Be sure to check out Potatoes USA.  They've got you covered – recipes for every occasion!